LA CROSSE, Wis. – (WXOW) – Officer Kurt Weaver has been leading the D.A.R.E. program for the La Crosse Police Department since 2002.
This week, he officially retires, having worked with over 15,000 students during his 20 years as the D.A.R.E. officer.
"D.A.R.E. was started back in the 80's as a realization between the schools and the police departments," Weaver said. "They set out to get interaction, having students realize that police officers are there to help."
Weaver added that ultimately the program empowers students, giving them the tools they need to make good choices.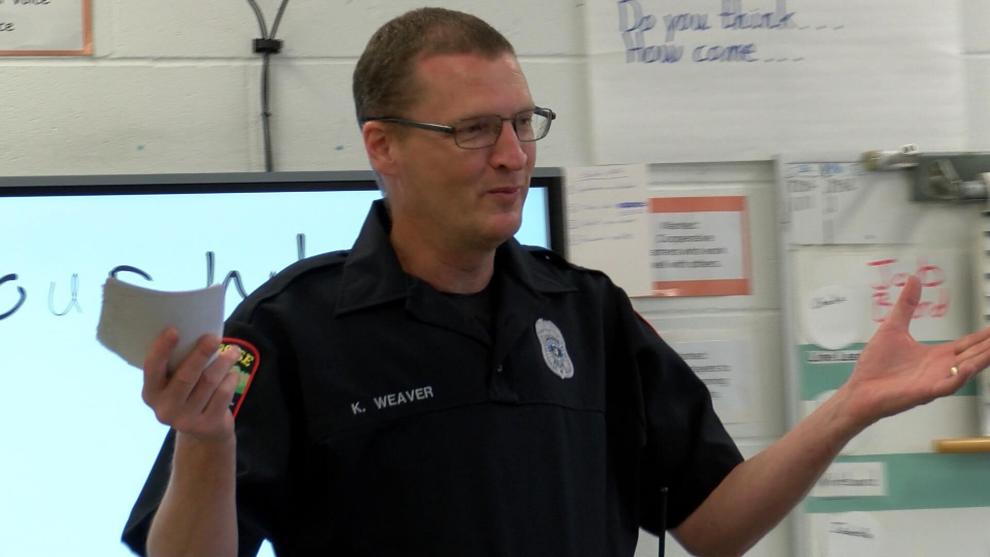 Over the course of his career, Weaver has interacted with not just students, but school staffs across La Crosse. Tom Sullivan, a 5th grade teacher at Northside Elementary, has known Weaver from the very beginning.
"Kids like him and he's approachable," Sullivan said. "He also carries with him that authority and that wisdom that he needs to, but at the same time they're gonna go to him."
In his final week on the job, Weaver is still enthusiastic and energized with his work.
"That's the thing," Weaver said, "If you love what you do it's not like going to work, so for me this is, I just love doing it, it's so much fun working with the students it doesn't seem like a job."
"He's just been a model of everything that the D.A.R.E. program stands for," Sullivan said. "A good police officer, a good teacher, a good person."
Have a story idea? Let us know here