LA CRESCENT, Min. (WXOW) – The largest mobile crane in Minnesota was called in to hoist the main span of La Crescent's new bike/pedestrian bridge into place Thursday night.
Highway 14/61 was closed at 11:00 pm on Thursday night, that's when crews started the process of lifting the bridge. Crews had it in place around 1:30 Friday morning.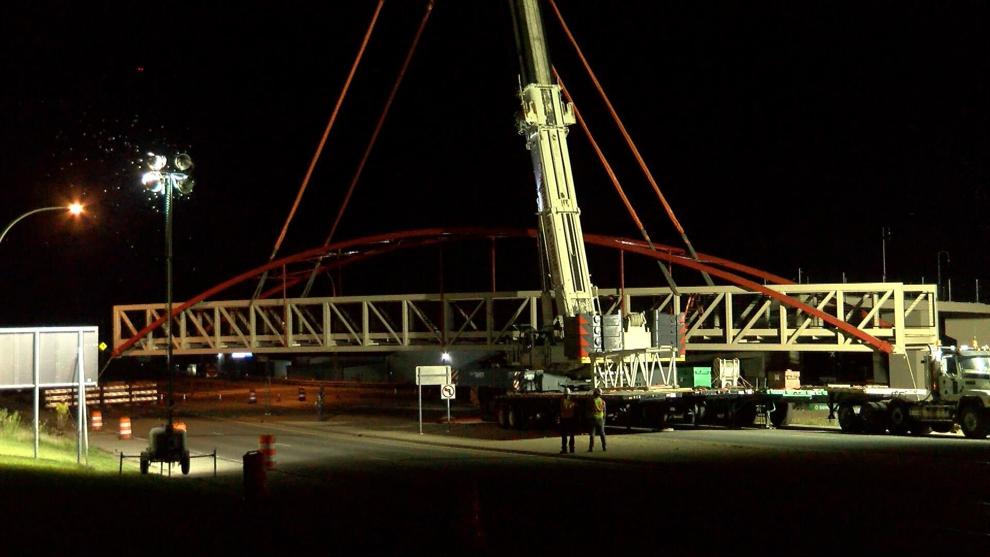 Around 100 people came out to watch the bridge being put into place, among them Mayor Mike Poellinger. "We have got a lot of people out tonight, the weather is great. It's a perfect opportunity to come out and look at the bridge going up. The community has been supporting this all the way along. Again, it's a great connector for us to our downtown and we are just very pleased," said Poellenger.
The next step is to get concrete poured across the bridge deck. The hope is that the bridge will be ready for use in a week or so. 
Have a story idea? Let us know here