ONALASKA, Wis. (WXOW)- The Meringue Bakery & Cafe and the Onalaska Animal Hospital team up to bring a new kind of treat for your pet.
On Saturday afternoon, the two organizations displayed and sold their product to the public outside of the Onalaska Animal Hospital.
Owner and veterinarian of the Onalaska Animal Hospital Dr. Nicole Azene said her hospital is interested in providing deeper care that extends to providing the best medicine along with food.
"We have a lot of pet owners that are really interested in getting rid of those artificial flavors, getting rid of chemicals and by-products so this partnership kind of merges both of our needs." Dr. Azene said.
Owner of the Meringue Bakery and Cafe Jen Barney said that this newly developed treat is something that you cannot find at an average pet store.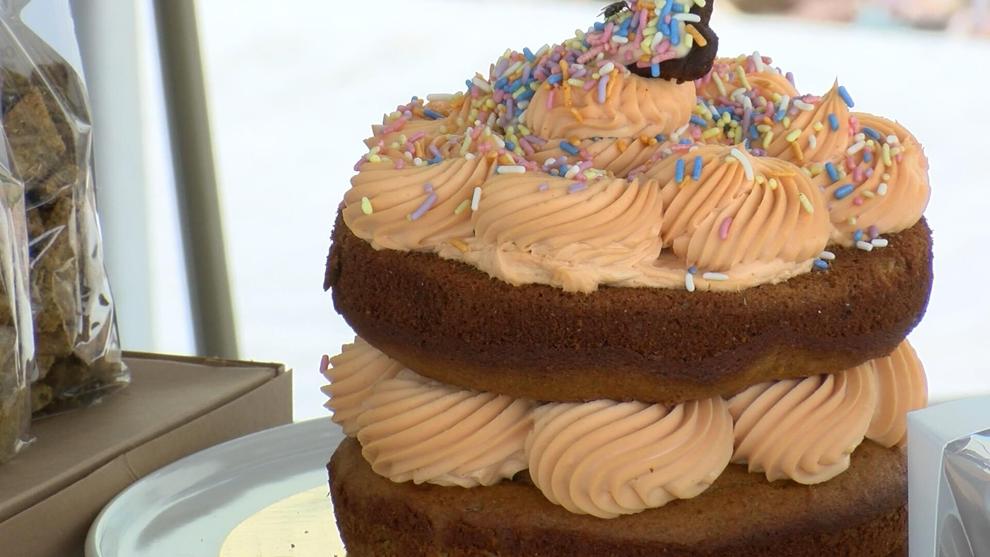 "We make these in very small batches using locally sourced ingredients as much as possible," Barney said. "These are all human grade ingredients that the vets and I worked together in collaboration to make sure that it is the best tasting."
The treats will be available to purchase beginning Monday only at the Meringue Bakery & Cafe and Onalaska Animal Hospital.
Have a story idea? Let us know here