SPARTA, Wis. (WXOW) — As September 1st crawls closer, Sparta students, faculty and staff are preparing for the start of the school year. 
Just over 20 days until school starts for Sparta but Thursday afternoon Sparta High School was buzzing with activity. 
Students stopped into the school for schedule pick-up, to take school pictures or to order their yearbook. 
The school's new principal, Erik Forde said students being back in school is what he's been looking forward to. 
"What I'm excited for is for us to get back to doing the things that make the high school experience exciting academically, socially and emotionally," Forde said.
Additionally, activities like football, golf, band and show choir are in full swing with more to start in the next week.
Senior Josh Smith said the upcoming show choir season is something to look forward to but will be a challenge.
"This year we've bumped up from prep to open class; we're going all out. We're a varsity this year," Smith said. "This is the early stages of our practices. This is our camp – we're working on vocal this time but we also mix in [choreography] too."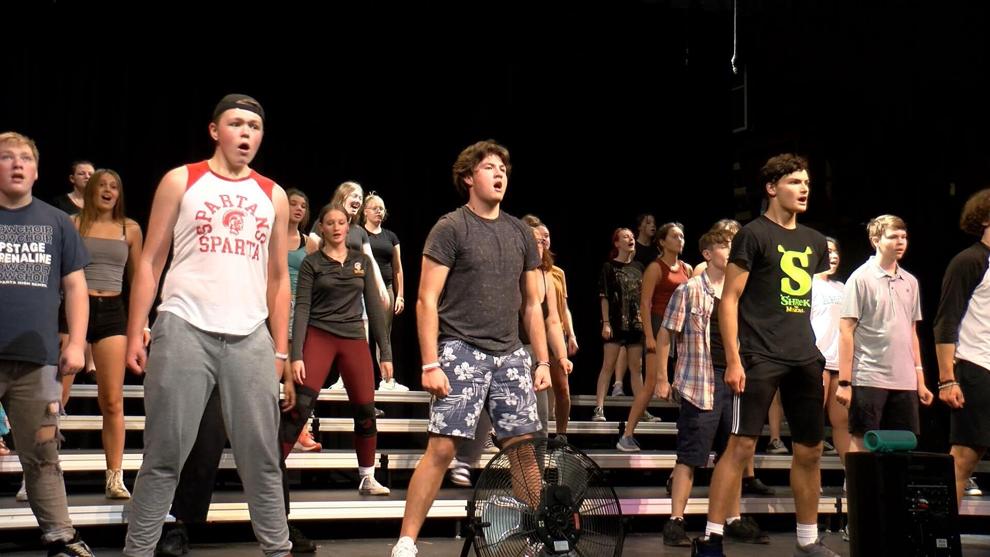 His fellow show choir member, Cameron Steffen also has a passion for music but knows academics come first. 
"I am really looking forward to the ACT – not really," Steffen said. "It's going to be an interesting, it's going to be new but we've had a lot of our practice tests in previous years. I'm going keep working hard toward that and be ready. I'm going to try and stay on top of my grades throughout the years so I can continue doing music."
At the district level, former high school principal Sam Russ is taking on his new role of Sparta District Superintendent. 
He said faculty and staff are working hard to to have the best start to the school year. 
"Our teachers are starting to come back on their own working their buildings," Russ said. "We're having open houses, technology and resource pickup and our in-services will be starting next week."
He adds the district is looking forward to the new football-soccer field but says due to delays in the sprint turf they won't be able to host their first football game on August 18. The field is slated to be complete by the end of the month. 
To stay up do date on back to school and future events in the district click here 
Have a story idea? Let us know here