LA CROSSE, Wis. (WXOW)- Students from the Wisconsin Academy of Rural Medicine (WARM) practiced disaster scenarios at a farm in the Town of Shelby Saturday morning.
With help from area fire departments, the reenactments included: rattlesnake bites, emergency amputations, medical strokes in tree stands, severe electrical shocks and falls and toppled lumber incidents. 
Director of WARM at the La Crosse Site, Dr. Kimberly Lansing, said the day gives the students a chance to see how people get rescued in the field and what it takes to bring them to the emergency department.
"All of these scenarios are very realistic and we choose them every year based on actually sometimes what's already happened here in the Coulee Region," Lansing said.
WARM student Carley Sprackling said these disaster drills are a big draw to the students and are able to receive hands-on training medical classes in large cities may not get.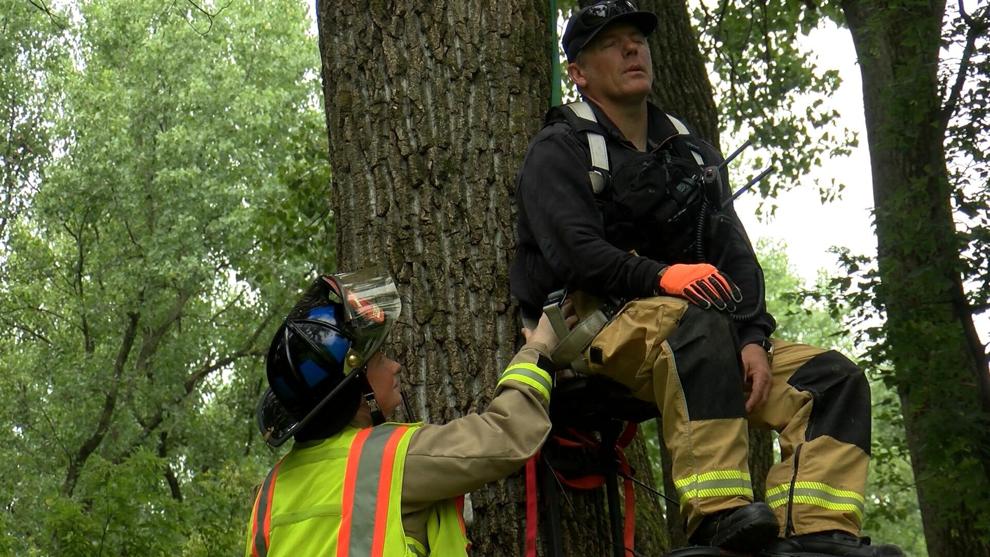 "When you're in a small rural area there might not be as many resources so it could be a real possibility for a general surgeon to get called to a scene like this," Sprackling said.
Lansing said more than 90 percent of WARM graduates practice in Wisconsin so the training they receive will be crucial to their future careers.
Have a story idea? Let us know here