Whether you've been in the glamping business for five minutes, five months, or five years, when you look for copywriting tips and advice on how to best market your property, you'll discover that vacation rental descriptions do affect how guests perceive your business.
The vacation rental description serves as a business card for all potential guests who visit your website or listing in search of the ideal vacation. It is important to make a good first impression; this will allow you to immediately establish a trusting relationship with the potential guest and persuade them to continue their customer journey on your listing or website.
But how do you craft an enticing vacation rental description? Here are our top copywriting tips for your glamping property to help you generate more inquiries on your listing or website.
Write with your audience in mind
Copywriting should establish trust, pique the reader's interest, and provide clarity. This encourages the reader to take action and book a stay at your vacation rental. Your description's overall goal is to persuade anyone who reads it to stay at your glamping property. Use vocabulary that will persuade the right guests to book your place, so think carefully about who your target audience is before you even begin writing your vacation rental descriptions.
Your content will demand specific language choices depending on your audience. Is your target audience millennials, young families, couples, or backpackers? Begin by imagining yourself in their shoes and considering what details would truly entice you, and then use this to your advantage.
Establish your tone
When it comes to copywriting, glamping hosts often make the mistake of assuming that professional means formal. But let's think about this for a moment. Your vacation rental list is the first point of contact for potential guests, so conveying your personality as a host is essential. This is simple to achieve by changing the tone of your writing. Try to write your listing descriptions as if you were telling a friend about your unique glamping property — you can create a casual yet excited tone that will entice your reader. Just make sure to keep it clear and consistent.
Craft an irresistible and clickable title
A captivating feature image and an irresistible title are essential for showcasing everything your glamping property has to offer. The title of your rental is the first thing a potential guest will see, so, your title should be both interesting and informative. People scan listing titles — yours must draw them in and give them a reason to click on it. You could have a superb glamping property, but if the title is dull, it will not get the attention it deserves. Use descriptive words that you believe your guests will love.
Unique selling points matter
Everyone knows that the vacation rental industry is growing year by year, so the only way of winning more bookings is to create standout content that reduces any possibility of competition. Your listing descriptions are the best opportunity you have as a glamping business owner to show off exactly what makes your property stand out, so focus on what you offer that no one else does.
It is important that your unique selling points (USPs) are exclusive to your vacation rental, so don't be afraid to research your competition. Once you've determined your USPs, build the rest of your glamping property description around them by adding them in the introduction or as headers to break up the content. Guests will appreciate that you took the time to include specific points, especially if they are weighing up their options.
Use photo captions to illustrate unique details
Photo captions are an excellent place to provide unique information that your guests might not be able to deduce from a photo alone. For example, a photo of your bathroom cannot show that you have heated floors and towel rails, so you can add that as a caption. Make sure to caption each photo and use the caption to demonstrate what that specific space can be used for.
Show, don't tell
Don't fall into the trap of believing that a long list of all your property's amenities and facilities will suffice to attract guests. Instead, try to entice potential guests with a carefully crafted story about what their glamping getaway will be like. This allows potential guests to experience your vacation rental through actions, and sensory details. The goal of showing instead of telling is to transport the readers to your vacation rental.
To provide the reader with the most striking picture of their stay, use active verbs and avoid cliché adjectives, and pair your story with some high-quality images. When a vacation rental listing paints a descriptive picture, you can really imagine what it's like to stay somewhere.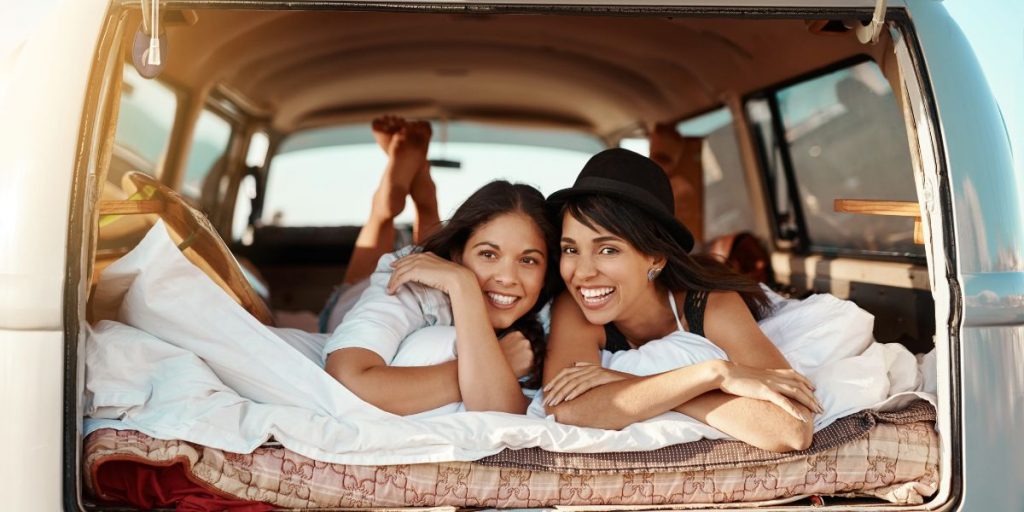 Stick to specifics
It's easy to get carried away writing about the location of your glamping property because you love it, of course. Remember that your potential guests are already looking for a place to stay in your city or town, so consider what will set you apart from the competition. You won't be the only vacation rental nestled in the Appalachian Mountains, or with a beautiful view of the Tennessee River.  However, you can be the vacation rental that knows where to look for wildlife, or how beautiful the forest trail is behind your property. Always stick to the specifics — one of the best copywriting tips that might just be your key to attracting more guests.
Make sure your copy is easy to read
Remember that most people today use their phones to access information. When they come across lengthy paragraphs of text that are hard to read on their small screen, they won't bother to stick around and try to read them all. Your vacation rental will be easily forgotten as readers quickly move on to another choice.
Make sure your vacation rental listing is clear, concise, and well-structured. When reading a description, most potential guests are looking for specific information that will help them decide whether your rental is the right choice for them. Make it simple for them to find that information.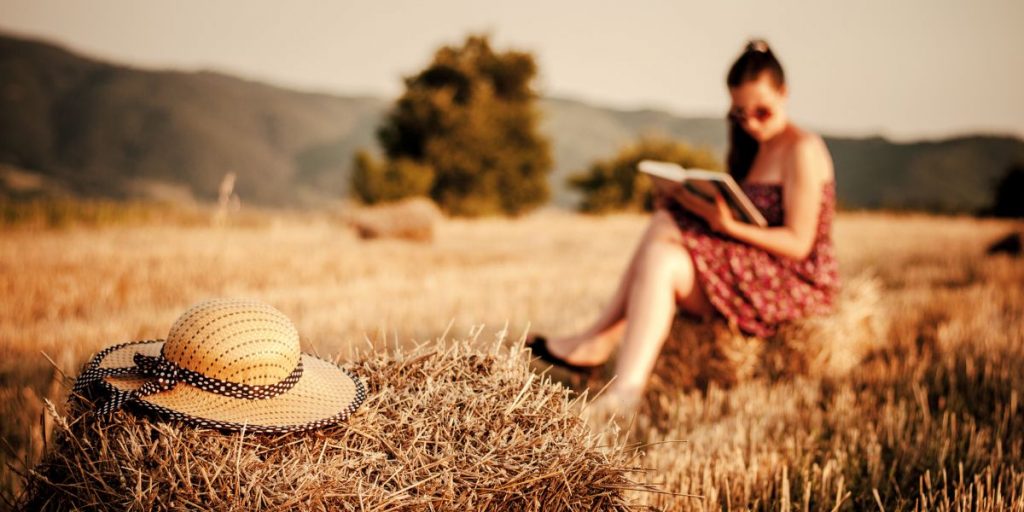 Check your spelling and grammar
Spelling and grammar reflect attention. If potential guests see that you've taken care of this, they'll be more confident that you'll take care of their vacation as well.
It's more than just a vacation rental listing
An inspiring but detailed title is essential for standing out among hundreds of vacation rentals and piquing the interest of potential guests. After all, the purpose of a good title is to entice people to click on your vacation rental listing and learn more. After you've piqued their interest, it's time for your description to shine. A detailed and encouraging description allows you to tell your story and increase your chances of getting those bookings.
You will also need high-quality photos that help your guests imagine themselves staying at your vacation home, as well as positive reviews to help build their trust. An intriguing, well-crafted title and description will help you rank higher in the search results of rental listing sites.
Final note on our copwriting tips
Vacation rental listings can be difficult to navigate. You want to express how wonderful your rental is, but finding the right words can be difficult. There's a lot to say, but you also don't want to bore the reader and turn them away. If you follow these copywriting tips for your vacation rental listing, you will have a well-written description that draws the reader in, paints a picture, and persuades them that your property is the right choice for them.
Develop with us
Our Develop with Glamping Hub program makes it simple for hosts to launch a glamping business. Through vacation rental listings and marketing services, as well as useful blog posts like our copywriting tips, we assist hosts who are interested in expanding their glamping properties to draw more visitors and increase their bookings. Our in-house marketing team is trained in SEO writing, optimizing your vacation rental listing in such a way that when potential guests are searching for accommodation in your area, your listing is bound to pop during a Google search.
Develop with Glamping Hub today. Get in touch with us for further details or more copywriting tips.