Pop-up glamping is exploding, with one-of-a-kind, temporary glamping sites springing up in idyllic settings during summer vacations and holiday weekends. These pop-up retreats have something for everyone, from back-to-basics camping tents to pop-up glamping sites with yurts, bell tents, and tipis. And because the land remains untouched for most of the year, glampers are often treated to some of the most exclusive opportunities to get back in touch with nature.
Pop-up glamping business
Pop-up businesses have grown in popularity over the last decade. Something that "pops up" is, of course, intended to be temporary. Pop-up boutiques open for a limited time, pop-up restaurants welcome diners for one night or one month, and pop-up bars attract a specific clientele for a short period of time.
Many camping and glamping sites are seasonal in nature, especially in cold-weather climates, but they do not really qualify as pop-ups. While some are only open to guests during the summer, they are permanent features on a landscape, often with buildings, hardstanding pitches, and other amenities. Pop-up sites are places that appear and then disappear, leaving little or no trace after their time in a specific area.
Open for a limited time
Pop-up glamping is essentially a temporary campground. A pop-up site is any site that appears for a limited time — and it's a concept that has gained popularity. As we already know, the term "pop-up" refers to shops, bars, and restaurants that open for a limited time to allow owners to test the market and see if a business idea will succeed. It also gives customers the opportunity to try something new, and exciting, and, because it is limited in time, it makes it exclusive. This is what gives pop-up glamping a cool edge.
Pop up glamping in special locations
Pop-up glamping sites are usually found in unusual locations, such as a short distance from the stages at Glastonbury or secluded in the desert. A temporary glamping site is often welcomed in places where a permanent one would not be — it brings tourism to an area without the need for construction. Away from major events and attractions, it is often the natural world that qualifies as a location for pop-up glamping. National parks, nature reserves, and Areas of Outstanding Natural Beauty provide some of the best landscapes and wildlife, making them ideal locations for glamping getaways for nature enthusiasts.
Leave no trace
Temporary campsites in these special locations are sometimes more appropriate than permanent ones due to the need to protect ecologically important areas. A temporary campsite reduces the impact on the environment, and we believe that the best pop-up glamping experiences are those that leave no trace. It's an ethos that aligns with the code of conduct for outdoor enthusiasts, which is intended to help people respect, protect, and enjoy the natural environment. Not only do the glampers pack up and leave a pop-up glamping site, but so does the site itself.
While this is good for the environment and thus gets a thumbs up from outdoor enthusiasts, it lends a blink-and-you'll-miss-it quality to pop-up glamping. Pitches can quickly fill up, especially if these sites appear on an annual basis and attract return glampers.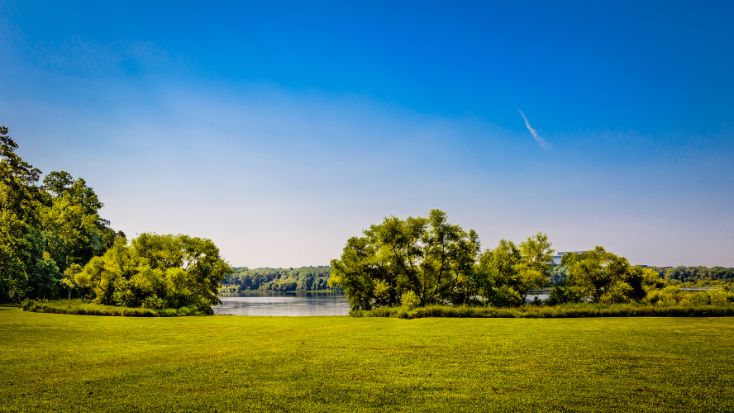 Creating memorable experiences with pop-up glamping
One of the big benefits of pop-up glamping is the air of exclusivity. We've already mentioned that pop-up glamping sites give you access to parts of the great outdoors that are otherwise off limits. Glampers staying at a pop-up glamping site get to see unsurpassed views, explore secluded walking paths and stay where few others have stayed before. Pop-up glamping also allows your guests to disconnect from the hustle and bustle to reconnect with nature and celebrate life, away from the chaos of the urban world around us. Pop-up experiences are ideal for enchanting baby showers, bachelorette parties, special birthday parties, intimate weddings, and corporate events.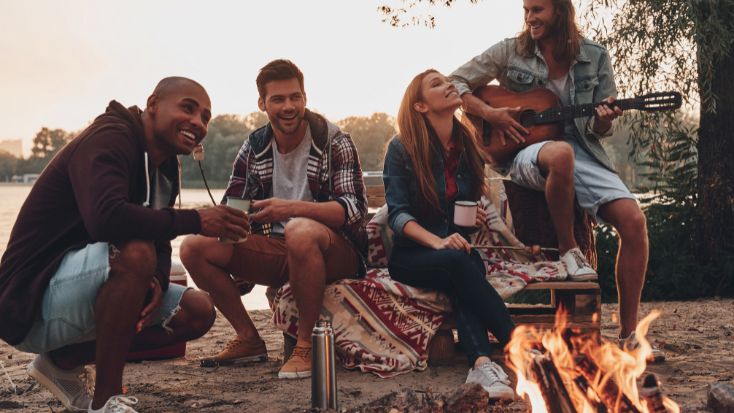 Develop with Glamping Hub
Finding the perfect solution for your hospitality business challenges can be difficult — but Glamping Hub is here to help. If you match certain criteria we think you're the perfect fit to build your own glamping resort or pop-up glamping business. We use our expertise to give you up-to-date, relevant, and industry-specific insights to guide your glamping business plans. With Glamping Hub, we can help you capture travelers from camping, eco-friendly, and luxury travel markets who have a higher disposable income, and are looking to experience more than the average hotel stay.