Editor's note: Glamping Hub recommends that glamping business owners and investors do their own business insurance research before choosing an insurance company. We do not recommend any individual businesses.
What happens when nature meets modern luxury? Glamping — the growing trend that is taking the vacation and festival industries by storm. Glamorous camping has become a popular travel experience—whether you're getting back to nature in a yurt, experiencing the Serengeti from a safari tent, or reconnecting with your inner child from the comfort of a tree house.
Early developers of glamping sites are said to have made large profits, and now an increasing number of people are considering setting up their own glamping businesses. However, running a glamping business entails far more than erecting rustic tents with a few poles and establishing a site on an acre or two of land.
Glamping is a way to explore uncharted and completely unique parts of the world without sacrificing creature comforts. Our travel habits have evolved. We no longer desire a one-size-fits-all vacation. Instead, we want to explore and immerse ourselves in local cultures, while enjoying the luxuries of modern life. Simply put … we want to live in nature rather than just observe it. And with that, there are certain risks.
Glamping is about giving your guests a trendy yet rustic experience in a unique structure while also ensuring they are comfortable and safe. Bringing these two seemingly polar-opposite challenges together necessitates very specific thought, planning, and management. Glamping business owners face legal liabilities and the potential for large claims for damages if members of the public have an accident on their premises, whether they offer a cabin rental or a tree house experience.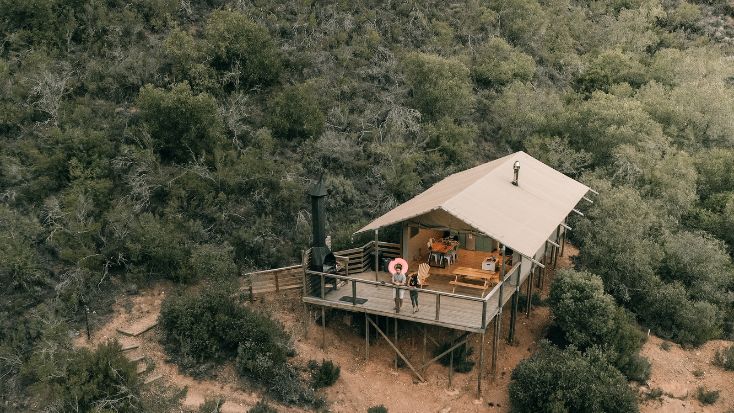 The risks of glamping
Working as a glamping business owner or operator means you are responsible for a wide variety of issues that may arise while running your business. With these issues and/or risks, you need to ensure you have the right glamping insurance to protect you and your guests from potential incidents. Some of the risks of running a glamping business include propane, water, and heating risks, as well as malicious or accidental damage and personal or advertising injury.
The risks can differ greatly depending on the location, the owners or operators, and the type of venue. Here are some of the types of glamping insurance you might need for your glamping business.
Glamping insurance for property damage
Property damage insurance is important to protect your own property as well as hired-in property for which you may be held liable—from tents and yurts to stock, tools, and so on. Unforeseeable events such as fire, lightning, storm damage, and flooding, as well as theft and malicious or accidental damage, may be covered by property insurance for glamping businesses. This type of coverage is typically provided while your property is on-site, in storage, or in transit.
Glamping insurance for property damage provides peace of mind, in the event that your glamping rental, supplies, gear for activities. or glamping furnishings are ever damaged by a guest during a stay. From red-wine-stained carpets to a guest's cat fighting with the safari tent's canvas, property damage insurance covers a wide range of events.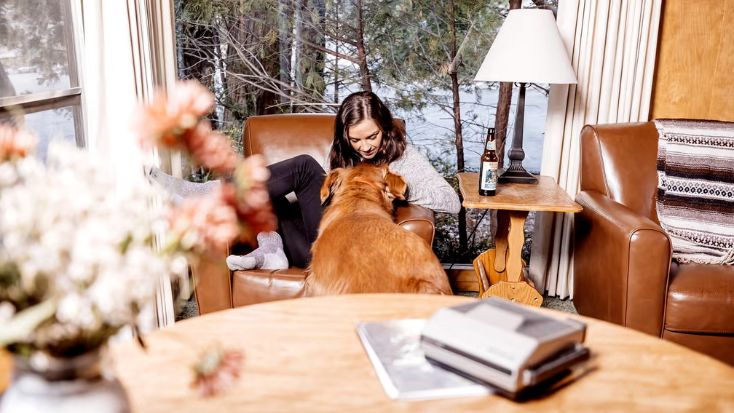 Glamping insurance for public or product liability
As with all properties or vacation rentals, you will need to ensure your guests are safe during their stay. Glamping accommodations are often semi-permanent structures and based in nature so can carry a little more risk than a standard cottage. from an insurance standpoint. A tree house, for example, will require public liability insurance in the event that one of your guests or employees slips and falls. Additionally, safari tents and yurts are far more likely to catch fire than a cottage or beach villa.
Although not a legal requirement, public liability insurance is essential for all glamping businesses, large or small. This type of insurance protects your glamping business from legal liability claims arising from third-party injury or property damage where you are found to be negligent. Incidents can happen anywhere and at any time—from an employee carrying a tent pole and inadvertently smashing a window to a guest tripping over something and hurting themselves.
Glamping insurance for employee liability
For injuries your employees might sustain while working for you, they could sue you. Therefore, this glamping insurance could defend you from these potential complaints. For both full-time and part-time employees, most states mandate workers' compensation insurance. It also covers any disability or death benefits stemming from a workplace accident, in addition to an employee's medical costs and lost wages if they require time off to recover.
Glamping insurance for business interruption
Your ability to maintain paying your overhead or operating your business could suffer if you experience a property loss. This insurance is intended to guard you against a decline in revenue. You risk losing money if a disaster or unexpected occurrence makes your glamping location unable to operate normally. Business interruption insurance is intended to assist in covering this loss while you recover.
Insurance for environmental liability
If your glamping site is situated near a river, stream, or lake; or if you could potentially cause damage to the environment or biodiversity through water, land, or air pollution, this glamping insurance can help. This type of loss is not normally incorporated into the standard liability policy.
Because of the nature and size of many businesses, pollution or environmental harm could happen at any time. Exposures to environmental liability are sometimes severe, unexpected, and unknown. A third-party claim for nuisance, physical harm, or property damage may result from this exposure, as may a regulatory authority's demand for on- or off-site cleanup of the land or the restoration of biodiversity, together with the related costs of legal defense, business interruption, etc.
If a business is found to have harmed the environment, it may have to pay out big sums of money and risk serious damage to its cash flow. This glamping insurance offers protection against financial loss or physical damage caused by unanticipated releases of pollutants that are typically not covered by general liability and property insurance.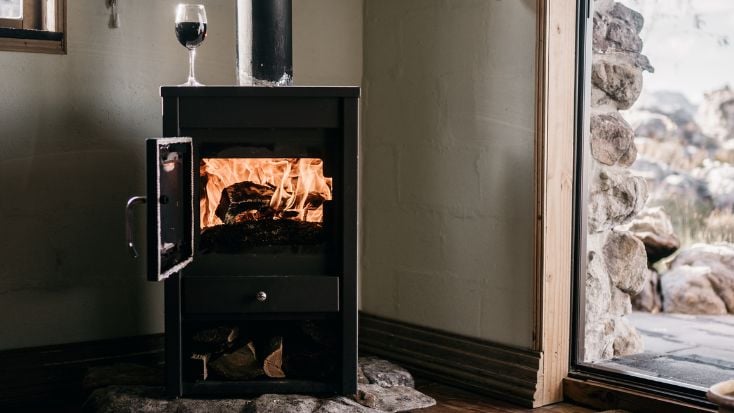 Insurance for data breach
This glamping insurance is also referred to as cyber attack insurance and protects your glamping business from liability in the event that a hacker gains access to your computer system and steals private client information, prompting a lawsuit from your clients. If you have data breach insurance, it would pay for both your legal fees and any settlement money in the event of a lawsuit.
Develop with Glamping Hub
Glamping Hub offers a comprehensive service with human experience in mind. From financing and structure insurance to structure installation and reservation management via third-party integrations, we provide an extensive range of services to those wanting to start a glamping business.
Finding the perfect solution for your hospitality business challenges can be difficult – but we're here to help. If you match the criteria below we think you're the perfect fit to build your own glamping resort.
✓ You are based in nature.
✓ You have hospitality experience.
✓ You embrace eco-friendly practices.
✓ You are able to provide basic services.
Start a glamping business with glamping insurance and grow with confidence today.