The future seems promising for the glamping industry as tourists choose to stay closer to home and get back in touch with nature. Glampers have helped luxury camping businesses, which are now benefiting from a busy summer. The facts regarding this expanding industry and the glamping business model start to get pretty intriguing when we delve a little deeper into the data.
Glamping's rise to fame
Travelers are becoming more and more interested in staying in unique and eco-friendly accommodations. Because of this, travel trends related to sustainability, wellness, and community have become vogue, and it looks like these trends will continue beyond 2022. Among the most popular types of accommodation for travelers are safari tents and yurts, as well as unusual accommodation such as domes, pods, and bubbles.
These unique glamping rentals consume less energy and produce less waste. They are therefore a good option for people looking to start a glamping business because travelers want a unique glamping experience with an emphasis on sustainable development.
As a result of the pandemic, travelers have grown more conscious of their surroundings and want to reconnect with the great outdoors. Even a quick getaway will revitalize you after years of being cooped up at home, according to experts. It's time to explore the wild, and for investors and entrepreneurs in the tourism sector to explore their options. Here's why this is the perfect year to start a glamping business.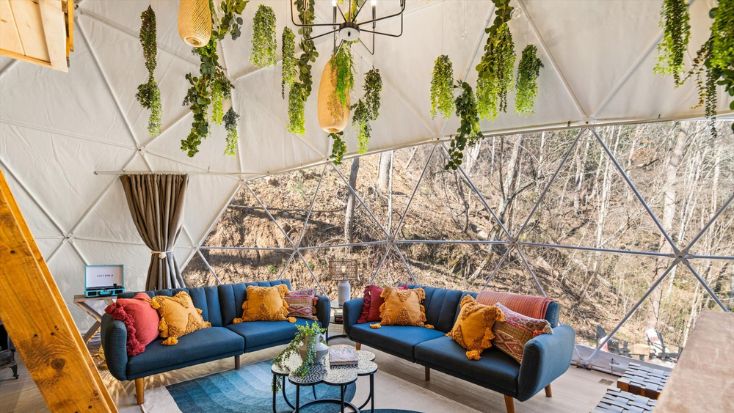 The Market Trends in 2022
When the novel coronavirus (COVID-19) outbreak hit the globe about two or three years ago, specialists were closely monitoring changes in the markets as well as consumer buying patterns around the world. They take into account the effects of this pandemic when making their projections for the newest market trends and forecasts.
The market is mostly driven by the general public's trend toward outdoor travel. This can be due to the effect of social media, as well as the affordable vacations provided by several travel websites. Additionally, the market is benefiting from the rising levels of disposable income among the latest generations. Some countries' investments in and incentives for the development of their tourism infrastructure are fostering a favorable outlook for the industry.
Other factors influencing the market include consumers' preferences for modern camping shifting away from traditional camping, a significant increase in the number of large-scale music festivals and concerts, and rapid urbanization. Glamping appears to be experiencing a global boom in some shape or form.
The important link between nature and glamping
The main goal of glamping is to appreciate nature and spend time getting back in touch with it. We have neglected or been unable to take the time to relax and enjoy being outside due to our hectic lives, especially during the pandemic. There's plenty of research stating that spending time outside is important for enhancing our health and has a number of advantages.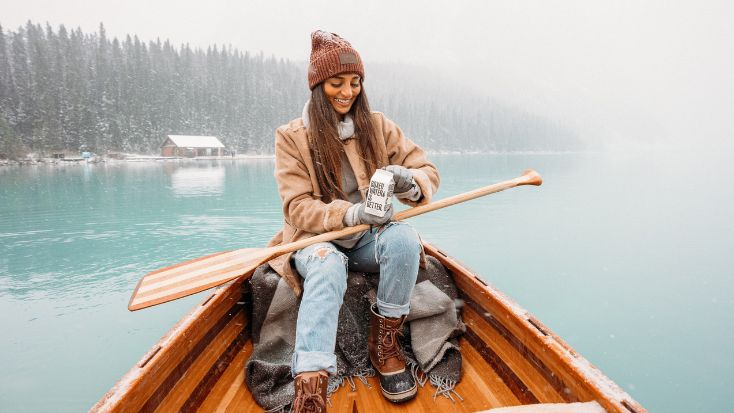 So, why should you start a glamping business in 2022?
People want to connect with nature
People want to escape their hectic urban lifestyle and re-establish their connection to nature, thus there is a high demand for it. Glamping has been popular for a while now, but the recent remote-work lifestyle and the several lockdowns we endured between 2020 and 2021, have encouraged people to appreciate nature more and explore different secluded locations and sites.
It provides a luxurious lifestyle
Glamping has taken over the traditional camping lifestyle. The rugged effect of camping is gone and has been replaced with luxury and comfort. Nowadays, people want to arrive with their luggage and step into a world of convenient bliss, surrounded by the great outdoors. They want to experience spacious tents with everything needed to make a stay in nature feel like royalty while they have a nice time with friends and family. These conveniences make families closer than they were previously because it removes the hassle and stress of traditional camping. People engage in glamping as a pastime to create memories for the future. It also makes the whole outdoor experience comfortable for families with young children.
There's a relatively low start-up cost with a quick ROI
Compared to a standard vacation rental, a glamping business has a comparatively low initial investment cost and provides a quick return on investment. Entrepreneurs that are passionate about offering their clients one-of-a-kind experiences can benefit greatly from starting a glamping business.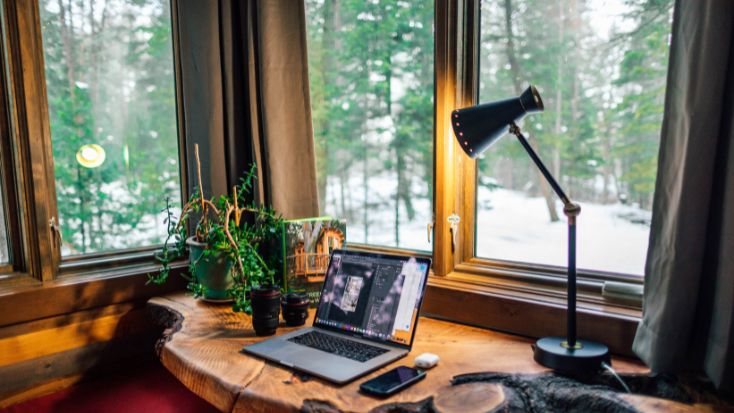 What does this mean for glamping business owners?
Learning about these different trends provides more reasons to believe that glamping is not going away any time soon. The recent lifestyle of staying and working from home has urged people to embark on outdoor adventures and have a better time while doing so.
Consumer interest is growing in North America, Europe, and some regions of Asia, and the market is primarily dominated by the 25 to 50 demographic. It is likely that it will continue to develop, making it easy for decision-makers to take advantage of this. Now that you know about the glamping trends and the rising fame of this industry, you can start a glamping business.
Owning a glamping business can be both exciting and daunting, but worth it when you look at the global trends. Whether you're still thinking about it or in the process of buying your glamping tents, you won't regret the decision to start a glamping business in 2022. To help, Glamping Hub provides innovative and data-driven solutions for you. Our expertise offers glamping business owners or potential investors up-to-date, relevant, and industry-specific insights to guide expansion plans.
Get creative and capture travelers from camping, eco-friendly, and luxury travel markets who have a higher disposable income, and are looking to experience more than the average hotel getaway. Glamping is here to stay.