New Zealand's evergreen pastures are sure to enchant and inspire you for your next glamping adventure! Being known for its relaxed atmosphere and welcoming vibe, New Zealand is the perfect place to explore the Great Outdoors. Whether you're a travel expert or have a newfound sense of wanderlust, our New Zealand travel guide—complete with a dusting of glamping magic—will supply all you need for a fabulous trip to New Zealand!
What to know before going to New Zealand in 2022
Travel guides NZ 2022: how to get around New Zealand and get there
So then, how to get around New Zealand? The country consists of two large islands. Both are easily accessible via airplane and have excellent infrastructure, so guests can easily travel to their unique glamping accommodations. The main international airports are Auckland, Hamilton, and Rotorua on the North Island, and Christchurch, Dunedin, and Queenstown on the South Island.
All of the main rental companies are represented at major airports, so you can get straight on the road after your flight. Younger visitors need to be wary that the rental age in New Zealand is commonly 21 and older. We strongly recommend renting a car, as it is the easiest way to explore this magnificent country and the best way to access our glorious glamping sites. You should also note that in New Zealand you drive on the left!
Rail travel in New Zealand tends to be more scenic than efficient, but guests will be able to get a unique perspective of the New Zealand countryside that is not available from the roads. The country's cities are well-connected by rail, especially when compared to the US.
For a cheap and easy way of getting around, visitors can find bus fares that are very reasonably priced. Our New Zealand travel guide recommends main companies, such as InterCity and StrayBus.
The quickest way to visit New Zealand's major cities is by plane. It takes under two hours to fly from Auckland, on the North Island, to Queenstown in the South.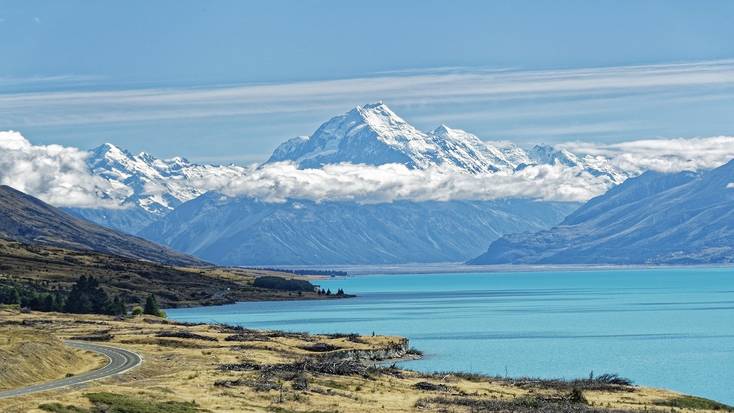 Fun facts about New Zealand in 2021 Kiwi culture 2022: discover New Zealand food and drink
Dairy production is extremely important to New Zealand's economy. Here are some quick facts about New Zealand food and drink:
New Zealand is the world's eighth-largest dairy producer and accounts for 3% of total world production.
New Zealand exports 95% of its dairy.
New Zealand exported $8.5bn worth of dairy products between June 2015 and June 2016.
There are over 5 million dairy cattle in New Zealand.
Many consider New Zealand's lamb to be the best in the world and a big part of Kiwi culture. It is produced so efficiently that it is often cheaper after shipping than US lamb, so it's likely that you already have a taste for it. Lamb from New Zealand is grass-fed throughout its life and tends to have a more pronounced, richer flavor. In New Zealand, only animals under 12 months old can be labeled as "lamb." There are no such regulations in the US.
Wine in New Zealand is a young industry. In the 1960s and 1970s, many young New Zealanders traveled, lived, and worked in Europe, due to the rise of commercial airlines. This was the first time that many New Zealanders came into contact with the well-established wine cultures of Europe. For many years, New Zealand has produced what many consider to be some of the world's best Sauvignon blanc. More recently, the country has begun to develop many other types, such as Chardonnay, Cabernet/Merlot blends, Pinot Noir, Pinot Gris, and Syrah. Visitors can find wineries all over.
A New Zealand travel guide won't be complete without mentioning Mānuka honey which is produced in New Zealand by bees that pollinate the native mānuka bush. It is commonly sold as an alternative medicine. Its advocates cite the natural antibacterial properties of honey. Although it is four times more antibacterial than standard antiseptic, there is little scientific backing for its medicinal use. Nevertheless, the Māori have used its honey and oils for centuries, and honey producers have developed a scale for rating the potency of mānuka honey called UMF, which stands for Unique Manuka Factor. Therapeutic honey starts at 10 UMF.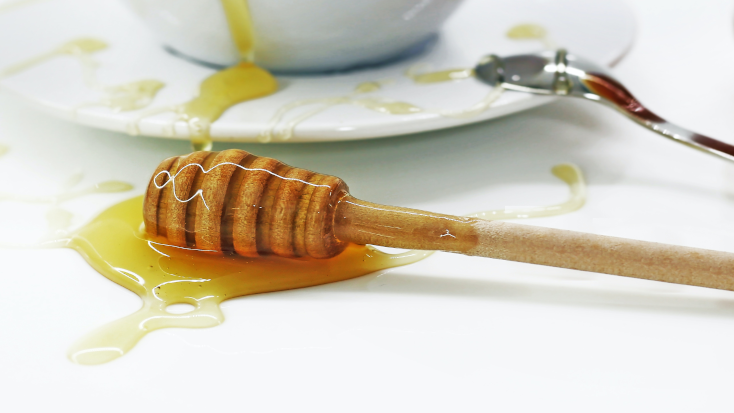 New Zealand history and the Kiwi heritage you need to know about
New Zealand is a relatively new country. However, that doesn't mean New Zealand's history and Kiwi heritage aren't worth knowing about! It was the last habitable part of the world to be discovered and settled. The first inhabitants were the Māori, who arrived from Polynesia in the 13th century. According to legend, New Zealand was discovered by captain Kupe. The first European to visit was Abel Tasman in 1642. He gave it its Dutch-sounding name, Nieuw Zeeland. It was later colonized by the British in the early 19th century. At Waitangi in 1840, over 500 Māori chiefs signed a treaty with the British Crown.
War broke out on the North Island in the 1860s and swathes of Māori land was either bought or confiscated over 20 years. The South Islands prospered, chiefly from gold. The British continued to invest in New Zealand, and railways and new towns sprang up. In 1882, the first shipment of frozen meat arrived in England and paved the way for New Zealand as an exporter of meat and dairy products.
In 1893, New Zealand was the first country to give women the vote. State pensions and housing were also first offered in New Zealand. New Zealand became an independent dominion in 1907. It contributed many troops to the ANZAC in both World Wars, as part of the British Empire, most famously at Gallipoli. New Zealand became independent in 1947. When Britain joined the EEC in 1973, New Zealand began to accelerate its export diversification, and today exports farm goods and other exports to many other countries.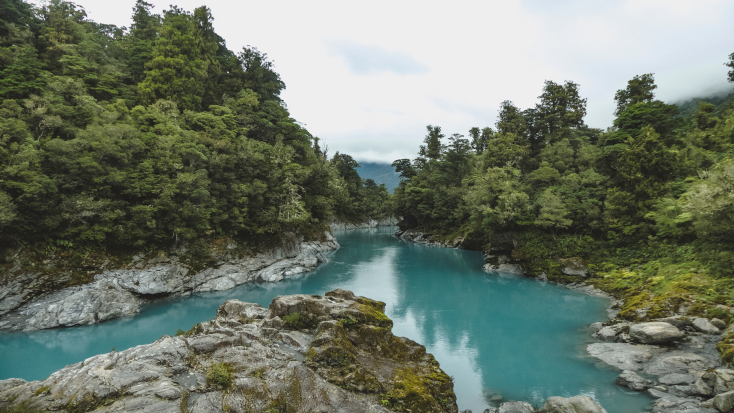 New Zealand tourism guide 2022: Māori beliefs and religion
Traditional Māori beliefs and religion have changed very little from the beliefs of their Polynesian homeland. They believe that everything, including natural elements and all living things, is connected by common descent through whakapapa. All things are thought to possess a life force (mauri). Tangaroa was the god of the ocean and the ancestor of all fish, Tāne the forest and all birds, and Rongo peaceful activities, agriculture, and the ancestor of cultivated plants.
The Māori have traditionally believed that people and objects contain mana, spiritual power, or essence. Society was stratified according to this belief. Tapu implies rules and prohibitions. There are two types: public and private. A person, an object, or a place that is tapu may not be touched or in some cases not even approached. Nowadays, tapu is mostly observed in matters relating to sickness, death, and burial.
Since the early 19th century, Christianity has become increasingly important among the Māori. Large numbers became affiliated with the Church of England and the Catholic Church. Nowadays, Christian prayer (karakia) is often the expected way to begin and end Māori public gatherings.
New Zealand documentation and customs regulations for travelers in 2022
Let us clue you in before you set off. Our low-down on the ins and outs of documentation is sure to save you a headache at the departure gate. Be aware that documentation and visa checks are carried out before boarding the plane and make sure you have them ready to be checked.
For duty-free allowances, check out the New Zealand customs website.
It is advisable to declare any unusual medicines. Have the medication clearly labeled with a signed and dated letter from your doctor explaining your condition.
Plant and animal products must be declared. Any type of food or wood product must also be declared.
The United States is a visa waiver country of New Zealand and therefore a visa is not required, when your visit is for three months or less. Consult the US government's state department link for passports and visas.
New Zealand health precautions
Be sure to take out comprehensive health insurance before your trip.
New Zealand has no essential vaccinations; however, as always, the World Health Organization recommends that all travelers should be vaccinated against diphtheria, tetanus, measles, mumps, rubella, chickenpox, polio, and hepatitis B.
Do not drink untreated water from streams or lakes. Giardiasis can be passed through untreated water. That said, tap water in New Zealand is normally safe to drink.
Insect repellent is advisable to ward off sand flies in coastal regions.
New Zealand dangers to be aware of
Hypothermia can be a big risk during the winter. Be sure to keep warm at high altitudes or when exposed to high winds.
Be aware of the ocean! Rip tides and undertows are common.
Occasional earthquakes do occur in New Zealand so be sure to know the protocol in such an occurrence.
For comprehensive travel advice please refer to the US Department of State website.
Visit Auckland, NZ for some of the best things to do in New Zealand in 2022.
As you're most likely to end up here after your international flight, it's well worth staying for a couple of days to explore New Zealand's largest city. Our New Zealand travel guide recommends the Auckland Art Gallery which is the country's largest and is great for a cultural fix. It features over 15,000 works of art from a variety of styles and eras.
The Auckland Domain Park is the city's oldest park, and at 185 acres, it has a bit of everything. The park has been developed around the cone of an extinct volcano and features exquisite Winter Gardens, the Auckland War Memorial Museum, Formal Gardens, and several duck ponds. The city is also home to a wide range of international restaurants and has excellent nightlife.
For those who are more adventurous, there is an Auckland Bridge climb and even a bungee jump. Visit Auckland, NZ this year in 2022 for some of the best things to do in New Zealand.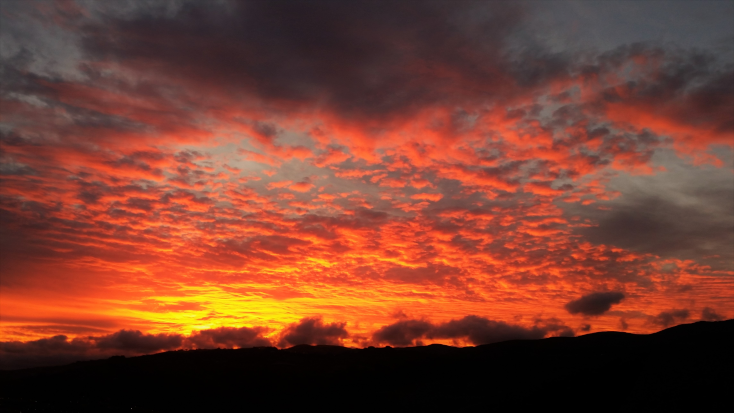 New Zealand tourism guide: 2022's things to do in the Bay of Islands, NZ
Located in the northeast of the North Island, about a three-hour drive from Auckland, this archipelago consists of over 140 subtropical islands. It's famed for its beautiful undeveloped beaches and big-game fishing. It is also an important historical site, hosting both Māori artifacts and the whaling town of Russell, the nation's first colonial capital. It is the perfect place to go sailing, boating, or fishing. You can also take up a new hobby; Paihia Dive center offers an introduction to scuba diving course which ferries you out far into the bay. There are also opportunities for both dolphin watching and even swimming with dolphins.
New Zealand travel guides hot tip: Don't forget to check out the Hole in the Rock, an opening in a rock formation that you can sail through, tide permitting.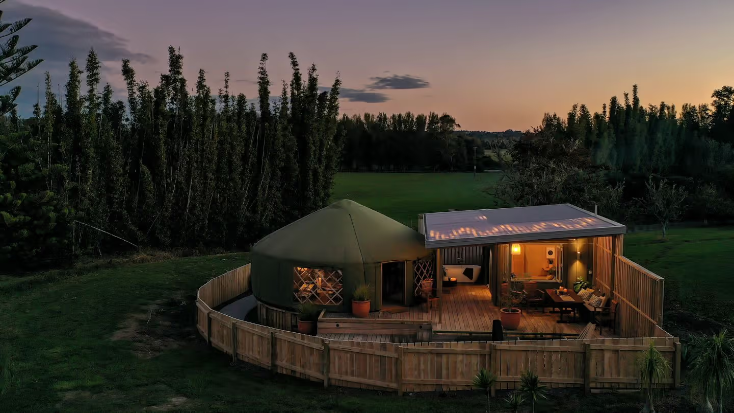 Rotorua attractions for New Zealand vacations 2022
A geothermal town in northern New Zealand centered around Lake Rotorua, Rotorua is renowned for its effervescent mud pools, impressive geysers, and natural hot springs. The surrounding nature is also stunning. There are crystal-clear streams, encapsulating redwood forests, whitewater rivers for rafting, the New Zealand Māori Arts and Crafts Institute at Te Puia, the Paradise Valley Springs Wildlife Park, a Polynesian spa, and the Skyline Gravity Mountain Biking Park, which takes visitors to the top via gondola and allows them to cycle back down. A New Zealand travel guide would be seriously lacking if we didn't mention the top Rotorua attractions.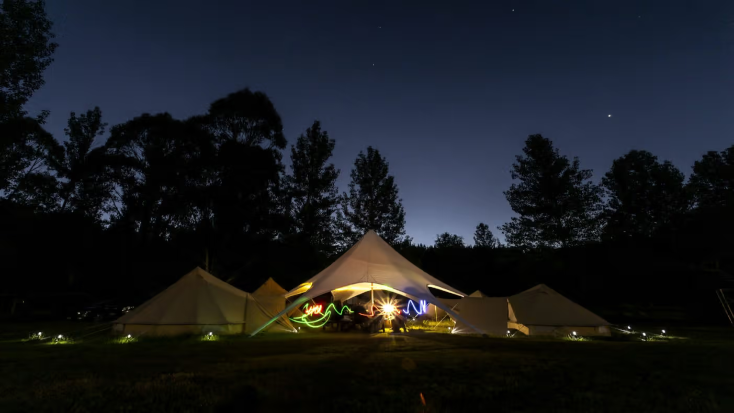 Best places to go in New Zealand in 2022: things to do in Queenstown
Queenstown has long had the reputation as the adventure capital of New Zealand, and with good reason. During the winter and spring (June to October) it is a premium skiing destination. Our New Zealand travel guide recommends Remarkable Ski Area in particular. Other adventure activities such as bungee jumping, skydiving, jet boating, and river rafting attract adrenaline junkies year-round. At 182 meters, the Shotover Canyon Swing is the world's highest cliff jump. Queenstown also has some of New Zealand's best dining, including burger joints, steak houses, and fine dining options.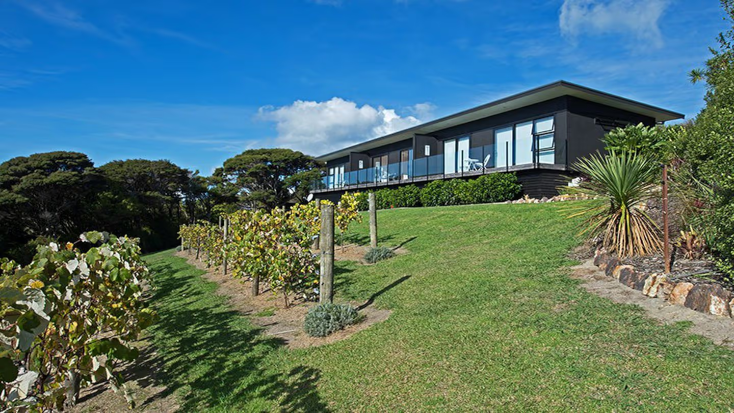 ---
Did you enjoy this New Zealand travel guide? Get your suitcase ready and check out more of our New Zealand glamping accommodations here!