La Crosse, Wis. – (WXOW) – A new and unique boutique opened in downtown La Crosse on Thursday morning. The grand opening of The Collective taking place along with invited guests including Mayor Mitch Reynolds and state senator Brad Pfaff among others. 
Located at 320 Main Street, the store currently featuring five separate businesses in a redesigned space. Couleecap manages the space, providing small business assistance during those crucial beginnings of a new start up.
"How do we actually start that?" said Julia Nelson, co-owner of Birds Before Land. "You need money, you need a lot of different supports, so when I saw this opportunity I was like, we should go for it."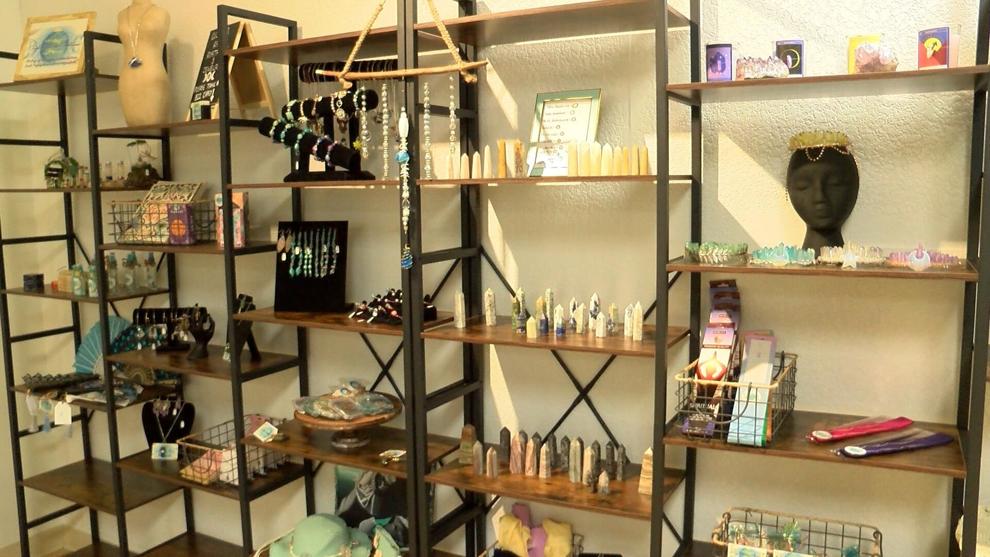 Couleecap and it's various partners are providing training on site, real experience in real time. All businesses within "The Collective" learn together and work together as they move forward.
"It makes sense to have all of us together, I'm really looking forward to the educational aspect of it," said Kristen Aponte. "Just making sure that we're doing it right."
The current five resident businesses of "The Collective" are selling various clothing types, including vintage, urban and custom choices. There's also jewelry, art and other accessories. 
"It's like a dream come true," said Christian Bouquet, the 22 year old student who has started Trendccessory clothing. "It's also great to see everyone grow, because we're all going through this together."
"It's been really fun," said Azure Bernard-Gregory of "Triple Goddess Creations". "To upgrade yourself into the business world. It's a lot of pressure riding on your talent."
Anyone interested in finding out more how to apply for their small business should go to the Couleecap web page, looking under business development. To find out more on new boutique and it's hours, go to their Facebook page at "The Collective On Main".
Have a story idea? Let us know here