LA CROSSE, Wis. (WXOW) — Starting more than 40 years ago, English Lutheran Church has transformed into the ancient village of Bethlehem. 
The event happens every three to four years; this year is the first time since before the pandemic. 
The idea of traveling back in time to more than 2,000 years ago, started as a small plan. 
"Bethlehem began in 1980 as a dream of our Sunday School superintendent Donna Fink, wanting the children and the families to know the real meaning of Christmas," shepherd herder Pamela Strittmater said. "It was a little, little town of cardboard boxes and painted paper and a carpenter shop and a synagogue."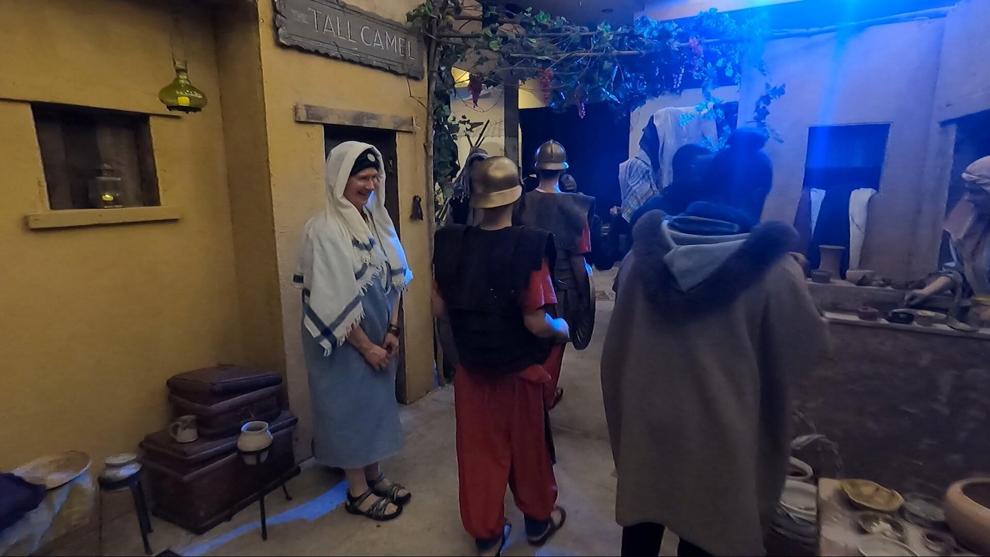 Over its 40 years, it's grown quite a bit.
"We have many vendors and shops. We have many animals – lambs, donkeys, sheep and chickens," lowly shepherd Peter Bemis said. "We have many people as shopkeepers all to keep you comfortable in this village of Bethlehem."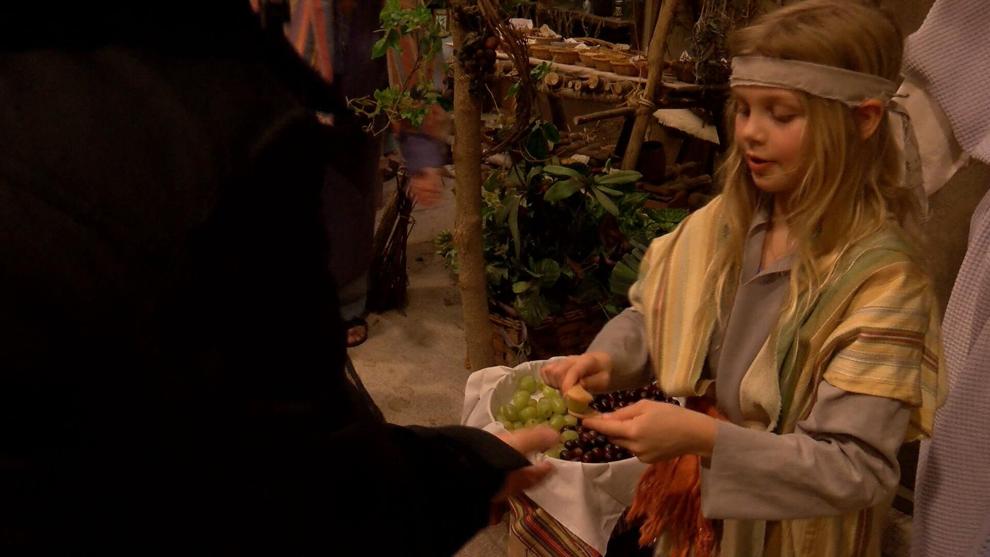 An event like this can be an impactful way to teach people about the time period. 
"There was a lot disrupt with the tax collectors paying money, there was a lot of disrupt of people having to travel to far and be so wary," Strittmater said. "We really want people to learn of the happening of Bethlehem. The Roman soldiers, the beggars, the stick lady, the women at the well and all the different components that were in the city at the time of Jesus's birth."
As visitors walk through the village, they'll see shops specializing in jewelry making, paper making, food, pottery and more to end in the cave where Jesus lay.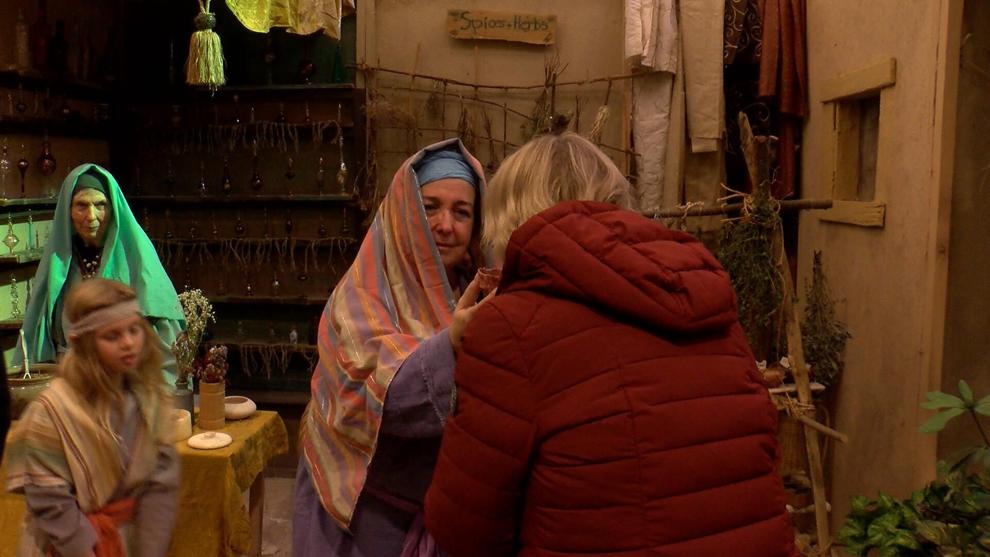 "My favorite part of this is the serenity of it all. You're walking through the city, there's chickens, there's donkeys, there's people, there's a lot of noise," citizen Chris Dreves said. "You get to the cave, I don't know how it happens, it just quiets down and it's serenity and you see the baby just laying there peaceful."
There is an expected 2,000 people anticipated to visit the recreated village over the 17-18 December weekend. 
Though there was pre-registration, event organizers said walk-ins are accepted on Sunday but wait times will vary. Sunday's hours for the Bethlehem Event run 12-6pm.
For more information, click here. 
Have a story idea? Let us know here