Already planning your post-festive season glamping getaway for the new year? Winter is still with us, and the great outdoors beckons, so now is the perfect time to plan a ski trip. With so many incredible resorts and ski areas to choose from, where do you start? We have some great suggestions for you to choose from, so all you need to do is pack your gear and head out to the slopes without having to plow your way through travel guides and websites to find that ideal spot!
Head to The Centennial State: the best skiing in Colorado
Colorado is home to a plethora of places to go skiing. In Colorado, the great outdoors is practically a way of life with not just skiing and other winter sports available, but with the Rocky Mountain National Park and the Mesa Verde National Park, it's a haven for all kinds of outdoor sports enthusiasts like hikers, mountain bikers, and ultrarunners such as Timothy Allen Olson throughout the year. With so many options available, we've picked our three favorite places to go skiing in Colorado, and some amazing cabin rentals to stay in.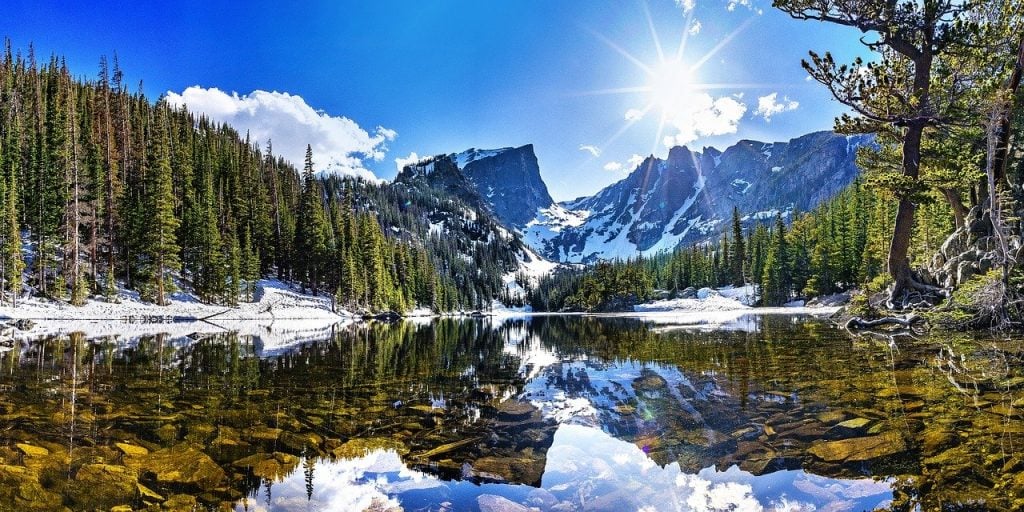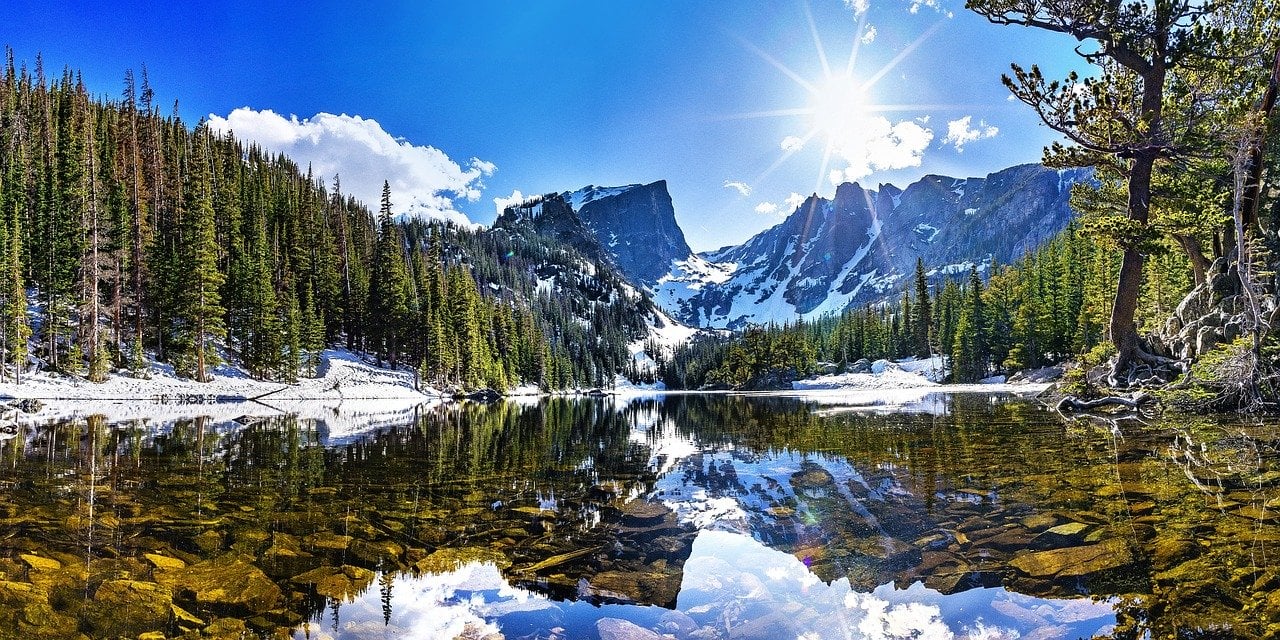 Plan a memorable ski trip to Vail, Colorado
Boasting the largest ski area in Colorado, and a charming European-style village, skiing in Vail, Colorado, has always been popular. It's easy to see why. Undoubtedly some of the state's best skiing is to be found in Vail. There are around 350 meters of snowfall each year, so you can expect some fantastic days on the slopes. The picture-perfect village offers visitors loads of things to do, on and off the slopes. With great bars and restaurants, it's a fantastic place to enjoy some of the best après skiing in Colorado. When staying in Vail, cabins like these fabulous rentals with hot tubs give you a fantastic place to relax after a busy day on the slopes.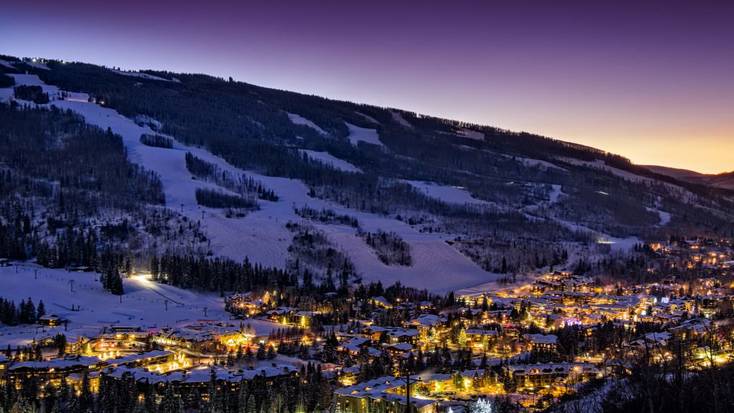 Round off the winter with a Breckenridge vacation
Another great place to go skiing in Colorado is Breckenridge. Vacation rentals in Breckenridge include stunning cabins with hot tubs, giving you the perfect spot to relax. Breckenridge boasts the highest ski lift in North America, dropping skiers off at 12,480 ft! With five peaks worth of skiable terrain, a ski trip to Breckenridge is a must for any veteran skier. Every trip to the slopes is sure to be exciting with expansive bowls, groomers, glades, and moguls to navigate.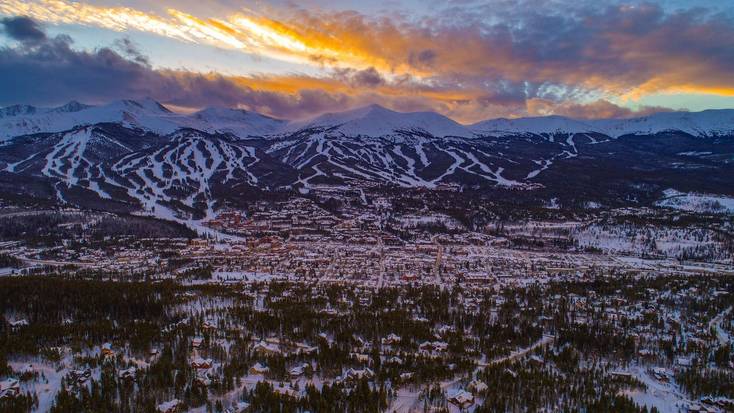 Try glade skiing with a ski trip to Steamboat Springs, Colorado
If cowboys and skiing could go together, then Steamboat Springs, Colorado, would be the setting for such a fusion. While staying here, it'll be tempting to ditch your helmet for a cowboy hat, but we'd recommend that you save your Stetson for après ski. Steamboat Springs is the perfect spot for glade skiing or snowboarding. For a more off-the-well-skied track experience, you can enjoy skiing and snowboarding among the pines and off-trails. In Steamboat Springs, lodging comes in the form of rustic cabins boasting mountain views and hot tubs for a touch of luxury during your stay. With all the amenities you could need, this is a unique spot to head for your ski trip in 2023.
Head to the Golden State for some skiing in California
Although famed for its golden beaches and the glitz and glamour of Hollywood, this is a great time of year to head into the mountains and enjoy some skiing in California. As far as a ski trip is concerned, this is the perfect opportunity to enjoy a rustic cabin with that special someone while staying in romantic ski resorts. California also offers a lot of exciting activities for families traveling together, so you can look forward to a wholesome time away in the mountains.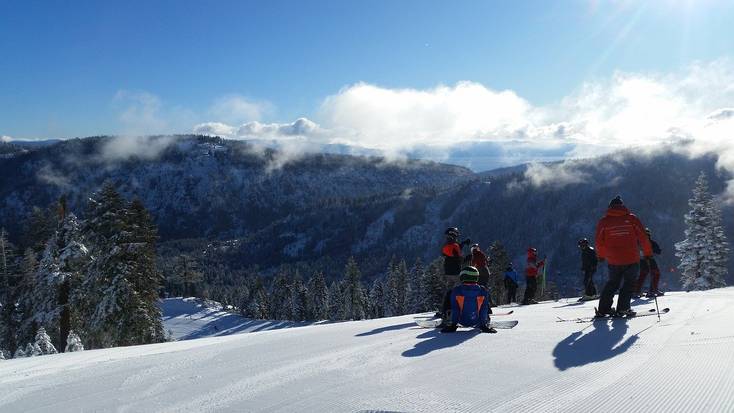 Take a ski trip to Mammoth, California
Mammoth Mountain is not named after the famed prehistoric animal that once roamed the world. Apologies to any paleontologists out there, but it does live up to its name, boasting the highest peak of any California ski resort. With plenty of routes designed for beginners, this is a great spot for a ski trip with the kids. If you reckon you could give Bode Miller a run for his money, then you're in luck, as there are loads of steep chutes, glades to navigate, and some adrenalin-inducing slopes to test your skills on.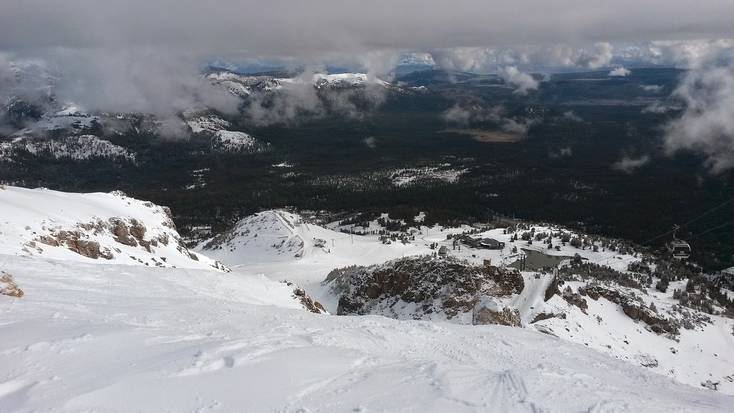 Lake Tahoe: skiing in the Sierra Nevada Mountains
When you think of Lake Tahoe, skiing may not be the first thing that springs to mind. However, there are a host of ski resorts all around the lake. Kirkwood boasts the deepest powder, Heavenly Mountain Resort has slopes ideal for intermediate-level skiers, as well as a mogul-filled run, and Squaw Alpine is less crowded than other Lake Tahoe ski resorts. All of these resorts offer something different, but they are all guaranteed to provide you with an amazing ski trip with the family.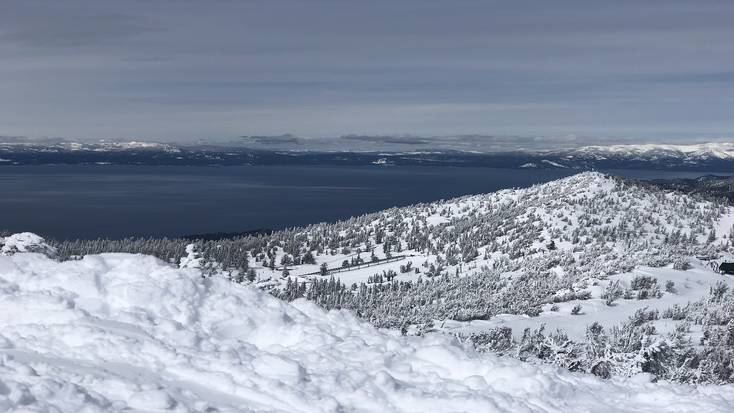 Book a ski trip to a Utah ski resort
Over the last few years, Utah has been an increasingly popular destination for skiers worldwide. With Utah ski resorts, such as the Park City Mountain Resort and the Snowbasin Resort, it's not hard to see why. Boasting a wide range of slopes suited for all levels, it's a hard task to even suggest which resort can claim the title of the best skiing in Utah. However, with a stay in one of these cabin rentals in Utah, you can look forward to some epic vacations, and an unforgettable ski trip.