It's time to start planning where you're going to run off to when the temperatures really start to drop during winter vacations in the U.S. While some glampers prefer escaping to warmer climates come wintertime, we know there's a number of you who can't wait to strap back into your skis and snowboards and that's why we've collected some of the best winter sports destinations in the U.S. you have to visit in 2023!
Our top three winter travel destinations in America, where you can find your winter sports fix in 2023 are none other than Lake Tahoe getaways in California, Aspen vacations in Colorado, and the Great Smoky Mountains of Tennessee. Of course, there are plenty of unique destinations to go skiing on the East Coast, such as these Upstate New York ski resorts.
All offer prime mountainous terrain to make the most of the fresh powder. and enjoying everything from skiing, snowboarding, snowshoeing, and sledding to ice skating.
Best winter sports destinations in 2023: South Lake Tahoe ski destinations and more
Book South Lake Tahoe vacations this year and start looking forward to visiting one of the best winter sports destinations in the world, let alone the U.S. This outdoor lover's playground is located in the Sierra Nevada Mountains and offers some of the best places to ski in California as well as snowboarding, tubing, and much more.
For kid-friendly activities in California, head to South Lake Tahoe ski resorts such as Heavenly Mountains and Sierra-at-Tahoe resorts. Enjoy some of the best tube slides and sled rides! Interested in tobogganing? South Lake Tahoe is also home to Hansen's Mountain where kids can spend hours of fun slipping and sliding on the snow here!
Discover more of the best skiing and snowboarding in Lake Tahoe in 2023
Lake Tahoe is one of the best destinations for alpine adventures for adults and more experienced skiers looking for fun places to go skiing and snowboarding in California. Don't pass up the opportunity to explore Lake Tahoe's best resorts!
For unforgettable slopes and some of the freshest snow, head to favorite ski destinations in California like Sugar Bowl Resort, Alpine Meadows, and the Tahoe Cross Country Ski Area to enjoy the best cross-country skiing in California!
Looking for something different aside from skiing and snowboarding? Try something a little more fast-paced and book your next snowmobile tour with Lake Tahoe Adventures, who cater tours to all ages and levels of experience!
Don't forget to compliment your Lake Tahoe skiing adventures with the very best winter getaways in Lake Tahoe to return home to after long day of winter fun in the outdoors!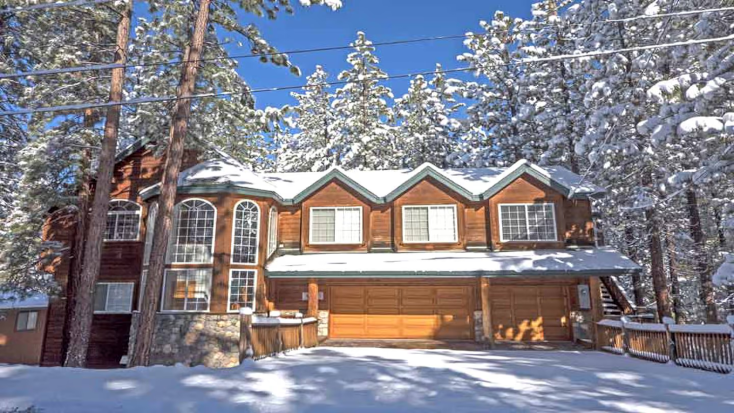 The best winter activities in Great Smoky Mountains: fun things to do in Tennesee in 2023
Avoid those unwanted crowds and groups of people all keen to visit the Smoky Mountains National Park in summer and spring and instead book your own winter vacations in the Smokies!
If you love winter hiking, the Great Smoky Mountains National Park offers some of the most beautiful scenic trails in the U.S. Try out Porters Creek, Andrews Bald, and Charlies Bunion to explore the bare rock summits of the Smoky Mountains. Enjoy a stay in your own cozy winter rental near Ashville, TN, and enjoy an unforgettable time exploring the Smokies in winter.
Don't miss a winter visit to Cades Cove where white-tailed deer can be spotted during your next Tennessee winter cabin camping vacation!
Enjoy Colorado winter getaways: family vacations in Aspen for world-renowned cross-country skiing and much more
Colorado is one of the best places to visit in the U.S. for outdoor enthusiasts. Winter getaways in Aspen are just what you need to discover world-renowned cross-country skiing, snowmobiling, and even winter fly-fishing in Aspen.
Aspen is one of the best places to go skiing in Colorado and has regularly held a reputation as one of the most exciting destinations for skiing and snowboarding in Colorado! Check out Aspen Mountain Ski Resort, Buttermilk Ski Resort, and Silver Queen Gondola which offers remarkable views from the top of the peak.
Looking for somewhere to stay near Aspen? Camping in Colorado campgrounds and CO campsites nearby is the ultimate way to take your Colorado winter getaways to the next level. What better way to treat the whole family to a magical winter getaway than booking a luxury glamping rental in Aspen?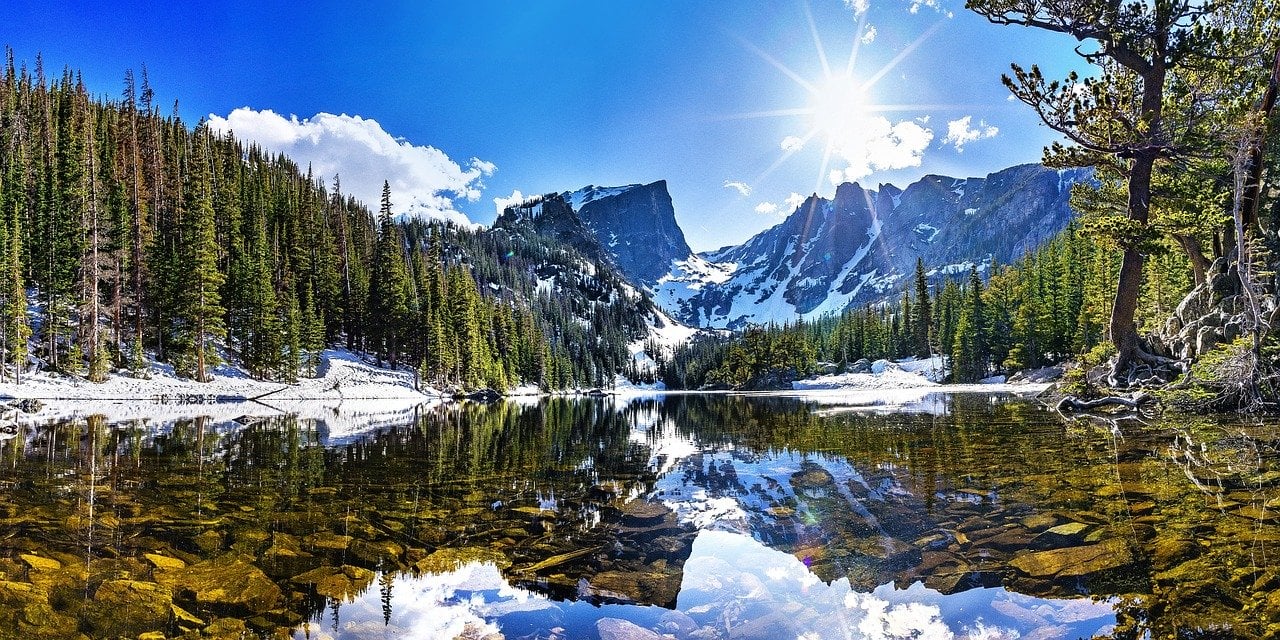 More of the best winter sports locations in the U.S: Aspen winter activities for non-skiers
Don't be put off from visiting Colorado this winter if you don't ski or snowboard. There's also a variety of fun Aspen winter activities for non-skiers to choose from.
Try fly-fishing in Aspen: grab your fishing license, and head to the Roaring Fork Valley where the excellent Fryingpan River offers some fantastic fly-fishing! This is one of the very best places to go fishing in Colorado during winter and offers a fun family day out before you return to your luxury CO winter retreats!
Alternatively, go for snowmobile tours in the White River National Forest. You can even try ice climbing! There are so many things to do in Aspen during winter vacations here even if skiing and snowboarding aren't on your list!