Don't plan your next skiing vacation without including luxury glamping! It's the only way to aprés ski! So just where are the best Canada vacations for ski getaways? Canada is a country home to some of the best snow-covered slopes and most inspiring mountain landscapes for your winter vacation in 2023. There are plenty of unforgettable ski vacations to be had in this chalky corner of the world. Check out the best of what Canada has to offer. Make 2023, the year you discover some of the best winter vacations in Canada for skiing getaways.
Hand-crafted BC log cabins are up there with the very best Canada vacations for 2023
Schussing down the piste on your way to this handcrafted six-person log cabin rental in the heart of British Columbia. Sitting on 600 acres of pristine wilderness, there's plenty of natural beauty to inspire the whole family, and with a selection of winter sports right at your fingertips, all you have to do is remember your gloves!
A private lake is only a five-minute stroll away, so when you fancy a scenic picnic or perhaps to try your hand at catching rainbow trout, you really can just get up and go.
Discover the luxury glamping Quebec has to offer with the best snow vacations for couples
Spice up that traditional skiing getaway this year and throw in a dash of romance with this romantic glamping yurt in Quebec. Concealed, compact, and cozy, this yurt occupies the top spot for all lovestruck couples looking for a storybook escape in the Gatineau Hills.
Enjoy the luxury of this cozy cabin, snuggle up next to the wood-burning stove, and enjoy a romantic getaway like no other in Canada!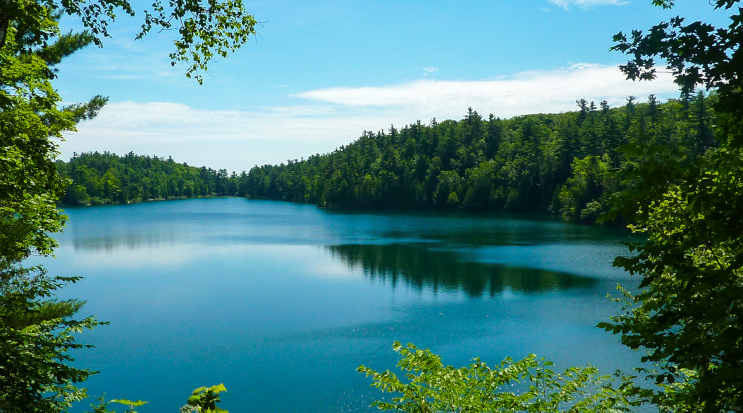 Choose a ski chalet or luxury yurt for a Cape Breton Island vacation glamping in Canada
There are many homey chalets to choose from in this lovely town, perfect for a Cape Breton Island vacation and each one comes with its own unique personality. Enjoy views of the Atlantic Ocean and Bird Islands from these cabin chalets and disconnect from the bustle of everyday life.
Wake up to cream-topped mountain peaks as you sip on a mug of steaming coffee, and plan your skiing or snowshoeing adventure as you enjoy wildlife watching. Catch sight of moose, beavers, birds, and eagles urging you to go out and play in the snow.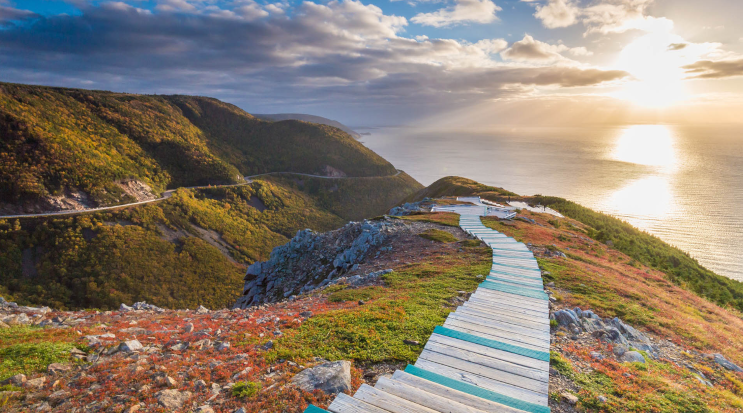 Take advantage of the top British Columbia lodges for your winter getaways—Canada vacations 2023
It's always ski o'clock when glamping in this snug log cabin rental in British Columbia. This is a front-row seat to nature unlike any other. With room for eight sets of skis, it's a wonderful option if you're looking for a family-friendly ski break this year.
With ample living space, four bedrooms, two bathrooms, and a dramatic sun deck, this log paradise offers a warm and welcoming embrace after your day of skiing, snowshoeing, or snowboarding in Banff National Park.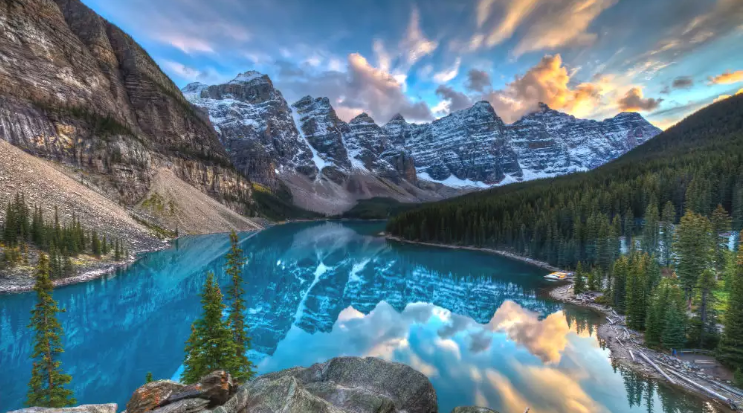 Your chance to stay at the most in-demand romantic winter getaways: Canada Vacations in 2023. BC log cabins in Tete Jaune Cache await
Don't miss this tempting trio of rustic cabins located in the wintry wonderland of the Rocky Mountains. Complete with a private picnic area, fire pit, and electric cast iron stove, these cabins are ideal places to gather your loved ones. Bask in the solitude and seclusion that these charming cabins bring to your vacation this year. Remember to bring your sense of winter adventure along; a world of skiing, heli-snowshoeing, and dogsledding awaits.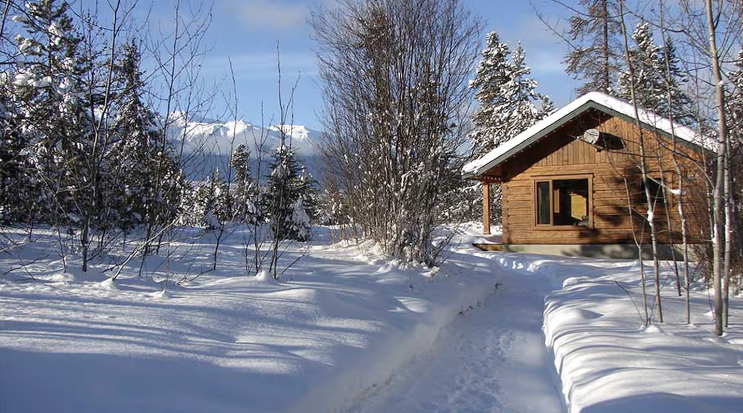 Canada is the best place for the perfect winter escape in 2023. Don't miss your luxury Canada vacation rentals!  
Ready for more? Check out some more Canada Getaways!