Camping in the middle of winter in the UK might not be your thing, but winter glamping? That's a different story. Don't worry about cold nights in pop-up tents. We've collected our top glamping sites for the best winter breaks the UK can offer.
Discover our favorite glamping breaks in the winter; UK getaways in 2023
The UK has everything from luxury eco-pods to holiday cottages, and cabins with hot tubs and unique treehouses to explore. Get ready to enjoy the beautiful rolling hills and forests of England or Scotland from the comfort of one of these cozy rentals. Cold weather has never been so much fun! That is why UK glamping breaks should definitely be on your list of things to do this winter!
1. Eco-Pod on Derbyshire Farm for Winter Breaks UK
A local favorite glamping option is an eco-pod getaway. This eco-pod is the perfect way to experience the surrounding countryside.
This pod is built to be cozy in the winter weather. It is protected from the cold and comes with a fire pit to enjoy colder nights outdoors. You won't even notice the cold UK mornings in this eco-pod. Wake up in a comfy bed with incredible views of the countryside.
Looking for romantic winter breaks UK style? Look no further!
2. Romantic Pod for Hot Tub Getaways: Essex holidays during winter, 2023
This romantic pod in Essex has a log-fired hot tub and all the luxury amenities you need for a winter holiday. The under-floor heating and a fire pit are perfect for romantic nights. Explore the traditional towns and villages around Essex, and go for relaxing days of hiking and walking. The pod is also dog friendly, so bring fur-buddy along for even more fun! This eco-pod in Essex is perfect for your next winter break!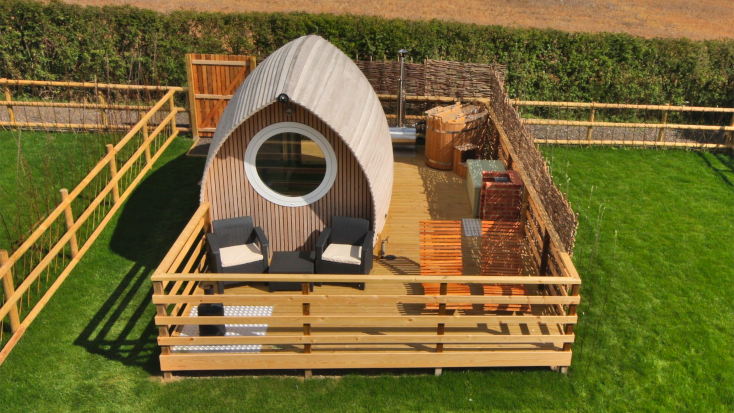 3. Warm and Cozy Winter Break; Holiday Yurt in Wales ideal for 2023 getaways
You'll never get bored at this yurt rental in Wales, a must for Welsh winter weekend breaks. Located near the River Dee with access to a game room with fun entertainment options. In addition to the countryside of Bronington, the traditional pubs, and markets are fun to explore. You can even take a relaxing walk to the river and enjoy a unique horse-drawn canal trip!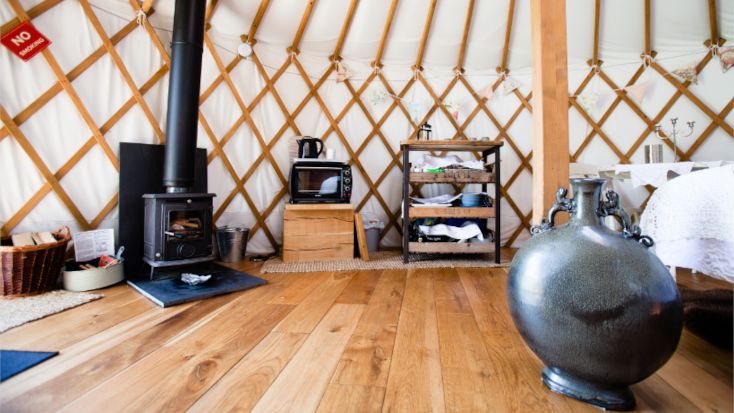 4. Looking for a special family getaway? Try this Stone Cottage in Wales
This rustic stone cottage is perfect for a family winter break in the UK. Near the village of Felindre, Wales, you'll be surrounded by beautiful landscapes. Enjoy wildlife and bird-watching and walking the nearby trails. There are also great biking trails for cyclists and horseback riding for more adventurous glampers. Cozy nights in the cottage are a treat with a spa tub and an eco-friendly, wood-fired hot tub available.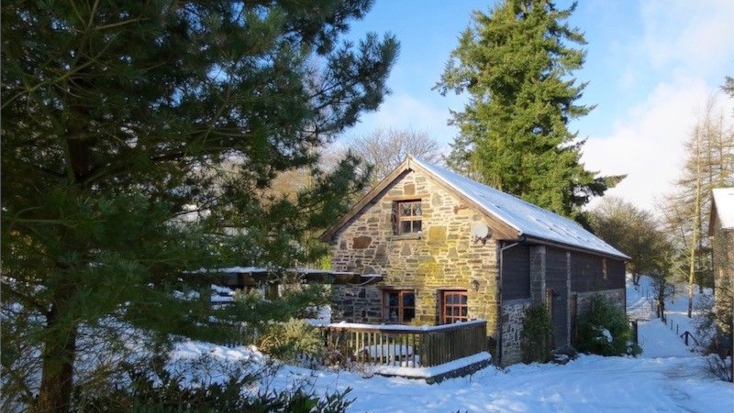 5. This modern Country Cottage in North Cumbria is perfect for winter breaks in England in 2023
This modern cottage in North Cumbria, England, is surrounded by 8 acres of private land. The property has beautiful walking trails and easy access to Carlisle Castle and the Lake District. Watch the sunset from the living room with its 180º views of the countryside. While underfloor heating and a fireplace will keep you warm at night, as you enjoy the home cinema.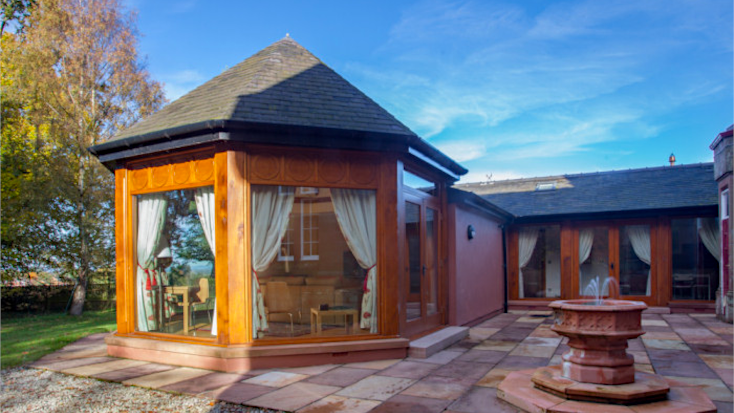 6. Beautiful cabin on an organic farm in West Wales has everything you need for winter glamping in 2023
Farm stays aren't just for the summertime, this eco-friendly cabin for hire in West Wales is a fun winter break. The underfloor heating and the wood-burning fireplace will keep you warm after a day of exploring the walking trails and countryside. Cozy winter getaways don't get better than this!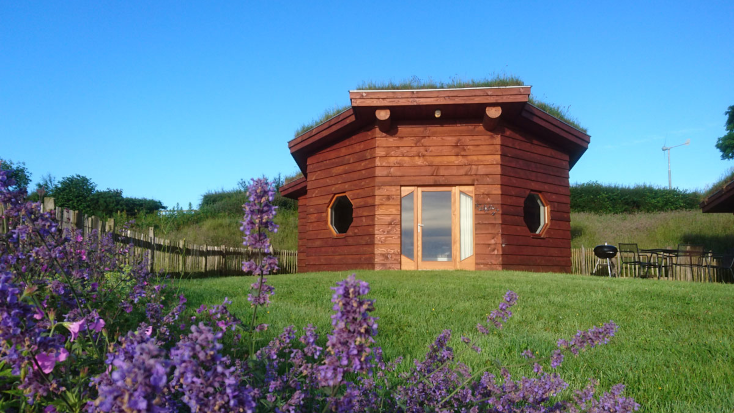 7. Pet-Friendly Cottage, Northumberland Ideal for Winter Breaks in the UK
This dog-friendly cottage in Northumberland is a favorite winter weekend break for family, friends, and pets of course. You'll be able to visit Alnwick Castle, one of Britain's most iconic castles and the location of many of the Harry Potter castle scenes!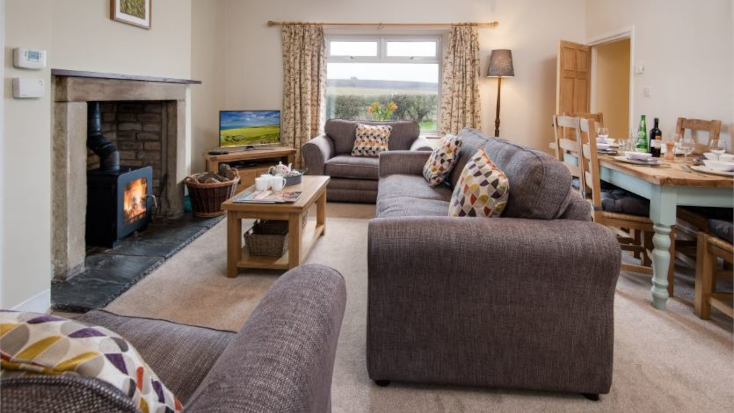 8. Winter Break Tree House in Wiltshire, England
Talk about luxury glamping! UK tree house rentals are five-star quality! Surrounded by farmland, creeks, and oak trees this is ideal for a group getaway. The treehouse sleeps six guests on three levels. You'll enjoy the surrounding countryside for walking and hiking. As well as day trips to the nearby town of Wiltshire. So, if glamping with friends is on your list, this treehouse in South West England is the perfect option!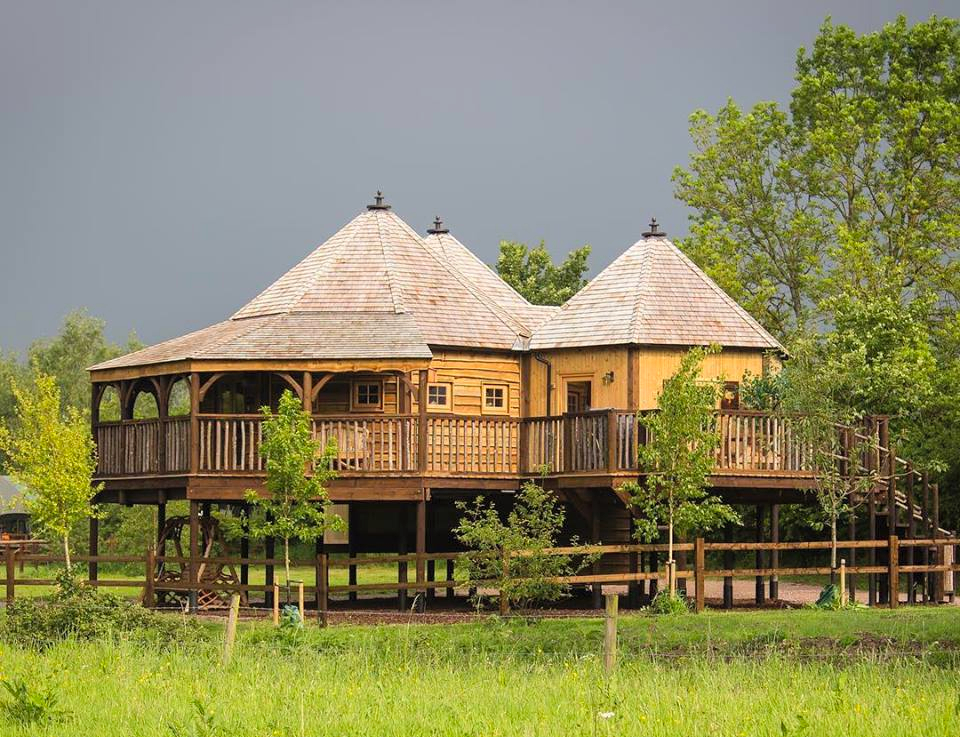 9. This unique eco-pod near Cambridge, England is a perfect romantic break this winter
This eco-friendly pod in England is a dream come true! Glamping UK sites like this are perfect if you are looking for a green holiday rental. You'll find solar-powered fairy lights inside and out. Moreover, the wood-fired hot tub is the perfect place to kick back after a day exploring the grasslands and countryside. Therefore, this glamping site should be at the top of your green rentals list.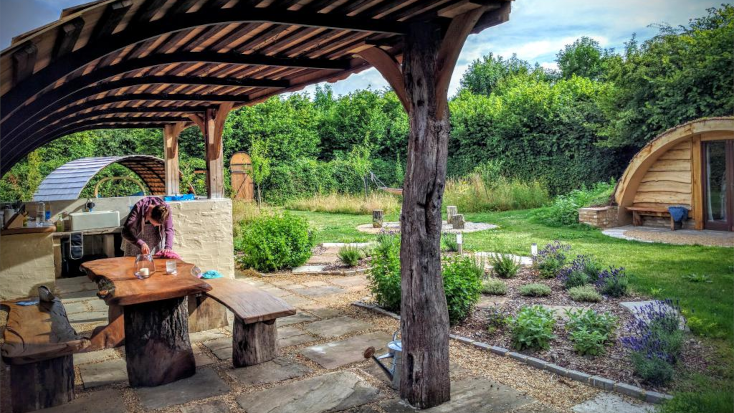 ---
Ready for a winter getaway in the UK?  Looking for more hot tub holidays? We've got you covered with amazing options for your next spring bank holiday!