Texas is a state with a diverse geological landscape. The Lone Star State boasts desert, prairie, and grassland, as well as forests, and a pristine coastline, perfect for a family getaway in Texas. Traveling from one side of Texas to the other, you'll come across coastal swamps and piney woods, rolling plains, and rugged hills. Not to mention the mountains and the Rio Grande river in Big Bend National Park. So if you're looking for the top places to visit in Texas, we're here to help!
Things to do in Texas, 2023: discover the best places to visit in Texas
As well as its varied and stunning landscapes, Texas has a reputation as the land of barbecue, and live music. Glamping sites close to cities such as Austin will give you access to fantastic nightlife and amazing nature, in just a short drive. So if you're planning a getaway and want fun things to do in Texas, we have the ultimate Texas vacation glamping rentals for you!
Kickstart your Texas Getaways with a trip to explore the Lone Star State's epic landscapes
When you spend time in Texas, exploring some of its incredible outdoor activities and natural landscape is part of the fun. With such varied landscapes to explore, you'll have your pick of stunning vistas, canyons, and rivers to explore. From a family trip to the best Texas weekend getaways for couples, there is something for everyone in Lone Star State's incredible landscapes. There are plenty of things to see in Texas when you make the visit!
Visit Palo Duro Canyon State Park for hiking, riding, and shows!
A canyon system set in the Texas Panhandle near the cities of Amarillo and Plainview, the Palo Duro Canyon State Park is the second-largest canyon in the United States! Aside from the fact that Palo Duro Canyon is full of incredible trails for hiking, as well as stunning rock formations, this is a great spot for outdoor adventure. From releasing your inner cowboy with a horse riding tour through the park, or some adrenaline-pumping zip line action, this park has something for the whole family to enjoy. With an amphitheater in the park, there are even shows to enjoy in these incredible surroundings. When exploring the Palo Duro Canyon, cabins nearby are perfect for you, the family, and even the family dog to relax after long days of exploring the park.
Journey down the Rio Grande when you head to Big Bend National Park
From the north of Texas, we head southwest to Big Bend National Park. In Big Bend, you'll find some of the best hiking in Texas, which will take you along the Rio Grande River. The Rio Grande offers plenty of opportunities to enjoy a range of water-based activities for the whole family. You can enjoy a day-long canoe tour along the river, which generally includes lunch. Traveling with your own canoe? Enjoy a "boomerang" trip; canoe up the river, and then let the current guide you home again. This area is also rich in natural history, so any paleontologists in the group will love a trip to the Fossil Discovery Exhibit which boasts the bronze skull of a giant alligator, among other treasures.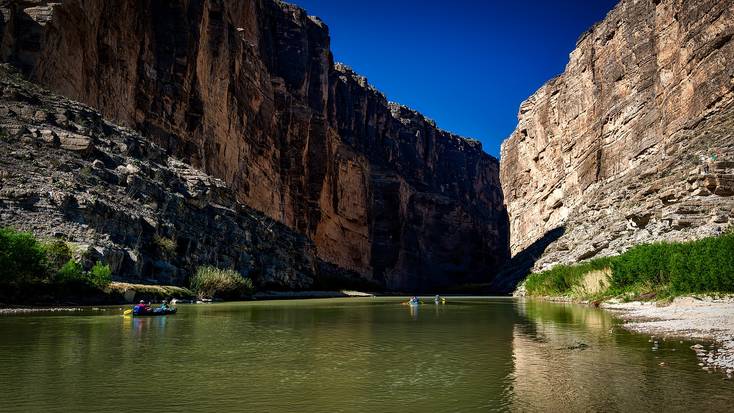 Visit Texas beaches for summer vacations, 2023
Padre Island
Heading eastward, you hit the remarkable Texas coastline and the beautiful South Padre Island. Padre Island is perfect for summer vacations, in 2023. Plan a getaway with the whole family, a quiet couple's getaway, or a spring break vacation. During the summer, you can spend days on the beach, play a round of golf at one of the bayside golf courses, and enjoy a wide range of bars and restaurants. On South Padre Island, beach house rentals and villas give you easy access to the beach and all the amenities in the town.
Galveston and Galveston Island
Less than an hour from downtown Houston, Galveston, and Galveston Island, have a wonderful stretch of coastline. There are numerous things to do in Galveston, offering something for all travelers. Make the most of your time in Texas with a luxury getaway along the coast. Treat yourself to surfing lessons, head out on a dolphin-watching tour, and charter a full-day fishing trip. When you get back to your luxury vacation rental you'll be able to kick back and relax after a day of adventure.
Visit the Alamo and discover the story of Davy Crockett
The Alamo
Your time in Texas wouldn't be complete without a visit to one of the most famous historical sites in the state. Formerly a Spanish mission, The Alamo is famous as the fortress that Davy Crockett died defending, in 1836. When visiting the Alamo, sightseeing tours and audio tours are available so you can explore the compound, church, and site. Stay nearby in New Braunfels to explore the beautiful hikes and outdoor activities this area has to offer glampers.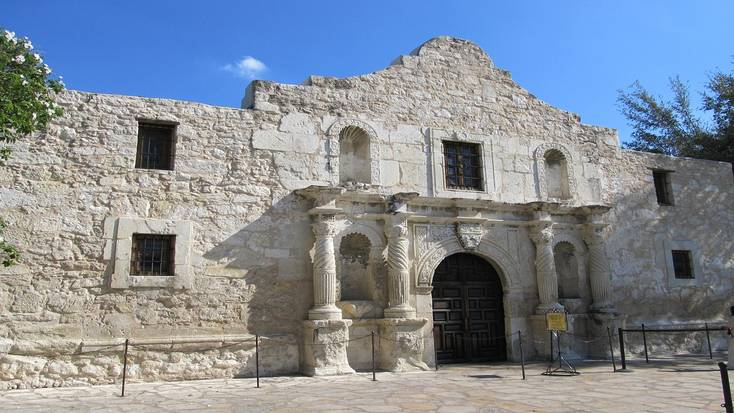 Explore the botanical gardens of the Dallas Arboretum
The Dallas Arboretum is a 66-acre botanical garden in east Dallas. This is an idyllic spot to spend a quiet afternoon to enjoy views down to White Rock Lake. As well as these beautiful gardens, the Dallas Arboretum has a children's garden which was designed to connect kids to nature. The educational activities and exhibits make it fun for the whole family and one of the best Texas places to visit during your visit!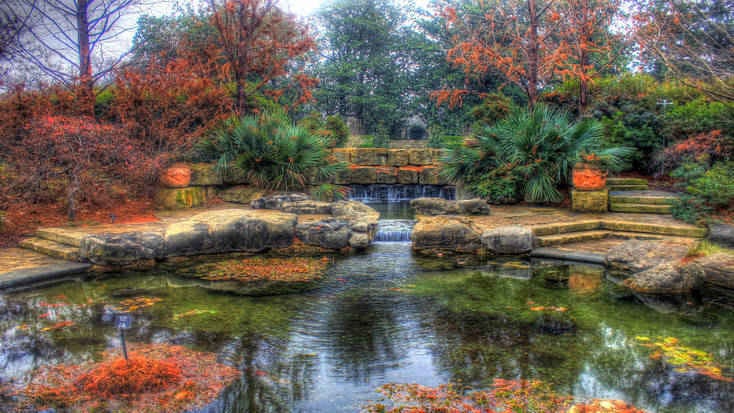 For an experience that is truly out of this world, head to NASA's Johnson Space Center, Houston
Space; the final frontier. When you visit the Johnson Space Center, in Houston, you can see how NASA prepares astronauts for spaceflight, as well as the research and flight control facilities. With exhibits and tours detailing various aspects of the space program, this is a Sirius-ly good day out for the whole family and a top place to visit in Texas. You and the kids will get to see displays about planned missions to Mars, a behind-the-scenes look at Mission Control and training facilities, and a documentary about the life of an astronaut. One of the top things to do in Texas, a trip to the space center is sure to eclipse most activities, so don't waste time thinking about your next vacation; planet now with a stay in one of our five-star accommodations!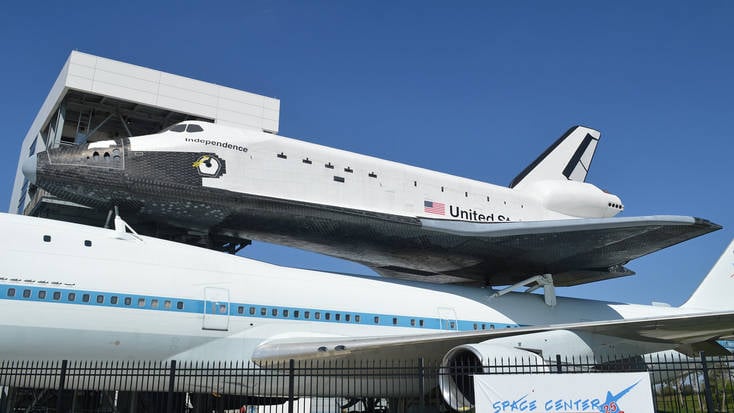 Texas offers plenty of fun for the whole family! Plan your next romantic getaway for a fun couple's retreat or spend some time exploring the beautiful Texas Hill Country.