Traveling alone can seem like a daunting prospect for many people; however, solo glamping can leave you with one of the most liberating and rewarding feelings you've ever had. Being totally self-reliant allows you to truly discover how capable, strong, and independent you are and opens you up to a world full of new places to explore and new friends to make.
Keep reading to discover the best trips to take alone
That being said, there are some essential things to remember while planning the solo trip of a lifetime. We've compiled a guide to solo glamping to make sure you feel empowered and ready to explore. It's time to stop wondering about the planet we live on and get out and wander with one of these amazing trips to take alone!
Before you go and good to know when traveling by yourself during a solo glamping trip in 2023
While traveling by yourself really is an eye-opening experience that everyone should try at least once, there is a lot of information to bear in mind for you to be able to make the most of your time away and stay safe while doing so. Here are some of the key things to think about before your solo glamping getaway.
Know your destination when you travel solo. When you arrive, you need to know the precise location of your glamping retreat, so a general overview of the surrounding area and geography is a must. There's no need to waste any precious vacation time getting lost when time can be better spent elsewhere!
Stay in touch. When traveling alone, it's important to keep in contact with loved ones or friends. Not only will they be pleased to hear about your adventures, but they are also a lifeline should you have any issues while away.
Take charge! Traveling alone means there's nobody to turn to when you need to read a map, ask for directions, or make the day's itinerary. It's up to you to be proactive, smile, and ask for help or advice when the need arises.
Set a budget, and try to stick to it when solo glamping. Saving up for a solo glamping trip can take time, so while you're planning the trip, make a budget for each day based on the activities you want to do.
Save your pennies before you leave. Post-holiday blues are bad enough without worrying about how to pay back the money you spent on your trip. You'll thank yourself later for guaranteeing you have a healthy account balance before you set off.
What to pack when you're traveling alone and exploring the wilderness around you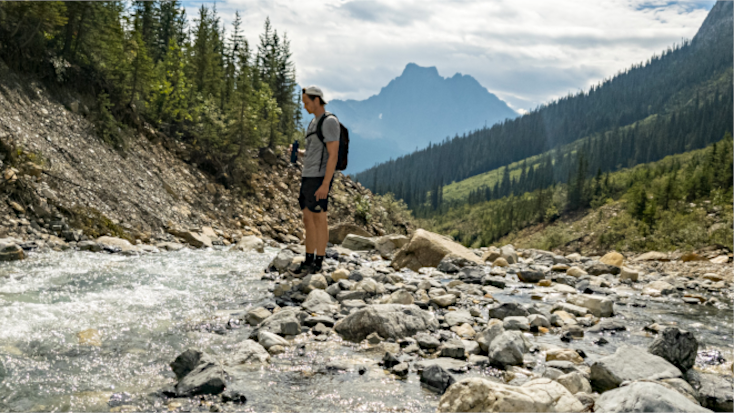 Where you're heading on your glamping adventure will largely determine what essential items you should bring. Whether you're exploring vast deserts or remote mountainsides, here are some ideas for key things to bring along when traveling alone:
An up-to-date map of the area. Although mobile devices are of great help while navigating, you never know when the battery might die, so take a paper map along, too.
A compass. Without a compass, that paper map is going to be difficult to use, especially when hiking deep in the forest. Pack a handy compass—and make sure you learn how to use it before heading out!
A cell phone with a long-lasting cell battery. A phone with great battery longevity can be a lifesaver for whenever you have a signal.
Extra food and water. It's not uncommon for people to stray a little from the main path while exploring, so staying hydrated and extra snacks are essential when hiking.
A fire striker or waterproof matches. Fire-making materials can be a godsend up in the mountains, but just like that handy-dandy compass, it's critical to learn how to use these items before your trip starts.
Other handy things to remember include a flashlight, sunscreen, a Swiss Army knife, a blanket, and, of course, an enthralling book!
How to stay safe during your solo adventures around the world in 2023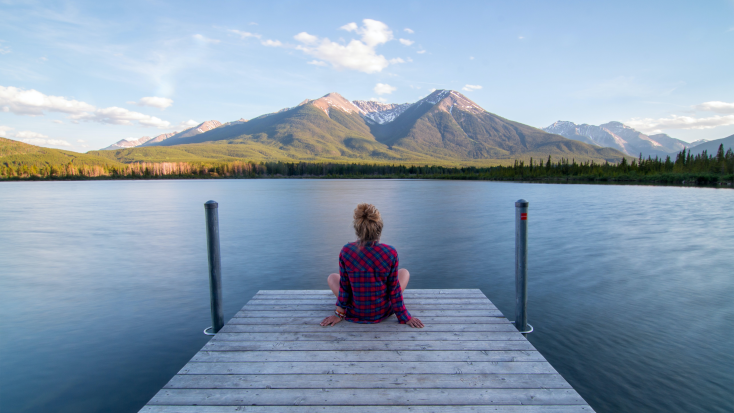 When you're on your solo adventures and traveling without a friend or partner by your side, it's normal to worry about feeling potentially more vulnerable to accidents or situations out in the wilderness, as well as about pesky thieves and scam artists when closer to a town or city. Ease your mind by taking note of the following tips!
Be sure to check the weather before you head out on a hike, and prepare yourself with the correct apparel, including a sturdy pair of hiking boots and a waterproof jacket for those wet days. When you hike alone, make sure you stay connected by leaving your itinerary with friends, family, or even the local forest service. Other simple, yet potentially life-saving, bits of advice include always having a first aid kit on you, following park rules, and being flexible to head back on a hike when the weather takes a turn for the worst.
For your own personal safety when in a town or city, make sure you stick to well-lit public areas, especially at night; don't flash any expensive jewelry, including watches; and be careful when handling cash, whether taking it out of your wallet or getting money from an ATM.
Getting around and make sure you have the best solo trips with these key tips for exploring alone in 2023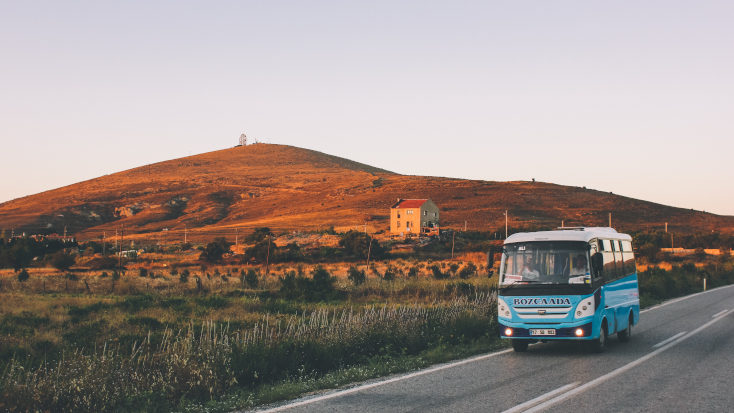 Whether you're changing continents on your solo getaway or heading to your native country's most famous natural attraction, there are some tips for traveling alone that you'll want to bear in mind if you want to have the best solo trips possible.
Get walking! There's no better way to understand the way of life of a destination than by wandering its trails, streets, and winding lanes. Make sure you stop off at local cafés and restaurants to get to know the residents and have a well-earned cold one!
Do your research before traveling alone. When flying in, be sure to look up the taxi prices from the airport before you arrive to avoid any greedy drivers.
Use local transport for the best solo travel deals. Using the local means of travel can be a great way to get a feel for a place. When traveling to non-English speaking countries, make note of the bus, train, or tram times before you arrive. Believe us, your wallet will thank you!
Take a tour for the best solo trips. Taking a tour is an easy way to get to know the area and will provide the perfect opportunity to get to know fellow travelers.
Stick to the trails when solo glamping! When out on an epic hike, don't overextend yourself and get lost in rough terrain. Stick to the paths set out in the hiking maps; after all, they're tried and tested!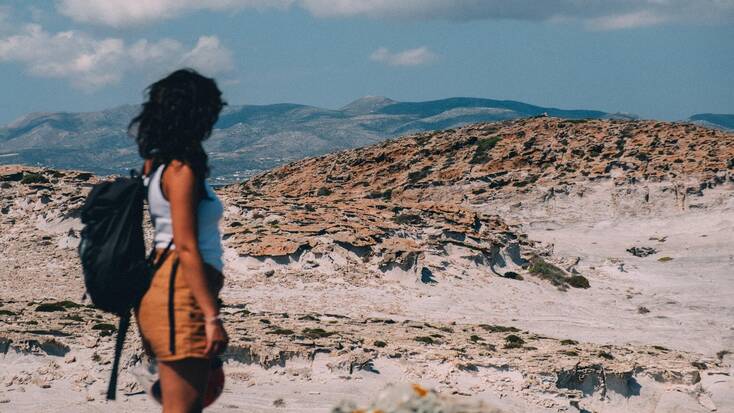 The best places to visit and where to go when traveling by yourself in 2023
Below, you'll find some of the most eye-opening and exhilarating solo glamping experiences around the globe. From gazing at the distant stars and galaxies while sitting on a remote dune in the Sahara Desert to exploring vast underwater worlds, we have your unique solo trip covered.
Rejuvenate at yoga retreats during your vacation alone for peace of mind!
Tapping into your inner self is a journey best made alone and solo glamping escape to a calm and quiet yoga retreat is sure to leave you feeling rested and rejuvenated. With several bespoke hideaways to choose from, a health and mindfulness getaway is the perfect opportunity to focus on yourself and cleanse both body and soul.
Whether it's life coaching, a detox, or a wellness program you're looking for, glamping getaways, like these secluded rentals in California and cozy tree houses in Tennessee, will have you ready to say goodbye to the stresses of city life and namaste-hey to peace and tranquility!
If you're coming, stargaze in the Sahara Desert when you stop off during your solo road trip in 2023
Sometimes it takes getting lost to really find ourselves, and there aren't many more remote areas in the world than the soft dunes of the Sahara. Spanning almost 10 million square miles, this alien-like landscape can really put life into perspective.
A scenic seven-hour drive from the hustle and bustle of the winding streets of Marrakesh, nightfall in the immense desert at one of these fabulous tents is as revitalizing as it is thought-provoking. Tour companies like Tour Radar offer a wide range of trips for solo travelers, including camel treks, day tours to the ancient city of Ait Benhaddou (as seen in Indiana Jones), and even sandboarding lessons!
Going on vacation alone in Spain? Explore the beauty and culture of northern Spain during your solo trip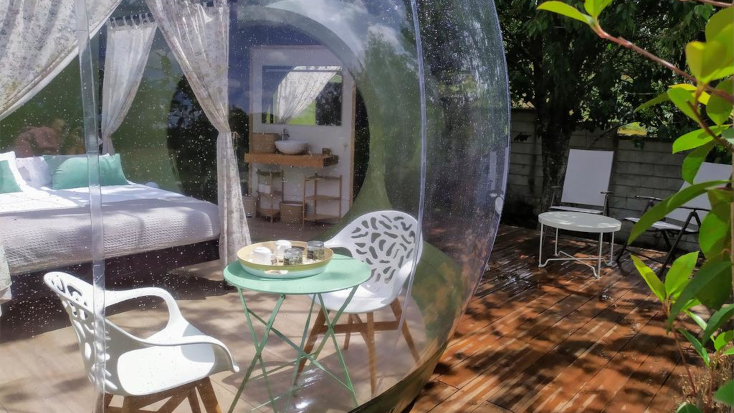 Spain offers a divine mix of rich culture and tradition as well as breathtaking scenery, making it a fantastic spot to enjoy both peaceful solitude and fascinating history when doing on vacation alone.
The northern region of Galicia, in particular, is home to incredible hot springs, rugged coastlines, and winding bike paths up in the rolling hills and mountains. The soft sands of Rodas Beach in the remote Cíes Islands also have a reputation as one of the most beautiful beaches in the world—making it a hard destination to beat for glampers looking to really get away from it all during a solo trip.
One of the best things about a solo vacation is being able to indulge in yourself fully, so after a day spent soaking up the local charm, what could be better than your own personal oasis in the countryside complete with a fireplace?
Backpacking alone in America? Embrace your inner cowboy in Nevada! Getaways in 2023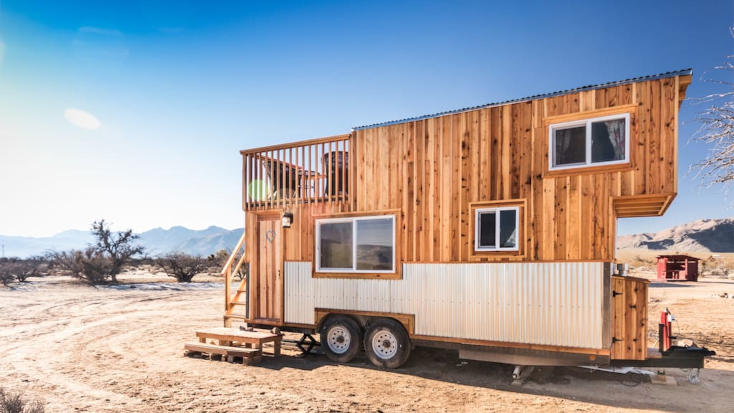 Make your solo glamping getaway to the Wild West, and plan a stay at a dude ranch in The Silver State. At an hour's drive from Las Vegas, you'll feel far from the beaten path, and days spent horseback riding, taking part in old-school cattle drives, and watching some world-class rodeos are sure to get your pulse racing.
The Mojave Desert is a wonder in and of itself, and wannabe cowboys will love the epic backdrop of real-life Americana. After sipping a cold one at the world-famous Pioneer Salon, glampers can return to their own tiny house in the desert for a night of uninterrupted stargazing.
Go on a safari in Africa for the best solo travel trips around the world in 2023
The lower Zambezi region of Zambia is renowned all over the world as one of the best places for big game viewing. Those adventurous enough to seek out the best solo trips will be rewarded with breathtaking mornings watching the majestic Big Five roaming the vast plains of Africa—a great way to take some much-needed time for some real inner reflection.
Solo travelers can join a guided safari walk or even opt to view these magical creatures from the water with a fabulous canoe safari from Victoria Falls River Safari. After an action-packed day close to Mother Earth, a night of quiet contemplation from your private luxurious bathtub at this exotic safari escape cannot be beaten.
Hike the epic Lost Lake Trail in Alaska and discover one of the best trips for solo travelers
Generally regarded as one of the most stunning hiking routes in all of the US and the best trip for solo travelers, the 13.8-mile Lost Lake Trail offers incredibly diverse scenery of rolling meadows, mirror-like lakes, and soaring snow-covered mountaintops, and All Trails offer plenty of detailed maps and advice for visitors. Relatively easy to traverse on foot, this is the ideal daytime experience for solo hikers.
As the glittering Northern Lights make their appearance come nightfall, you'll be able to enjoy them from your cozy glamping accommodation, like one of these luxury canvas tents—an absolute must on your next Alaskan adventure!
Looking for trips to take alone? Try adventure travel in Croatia: vacations in Europe 2023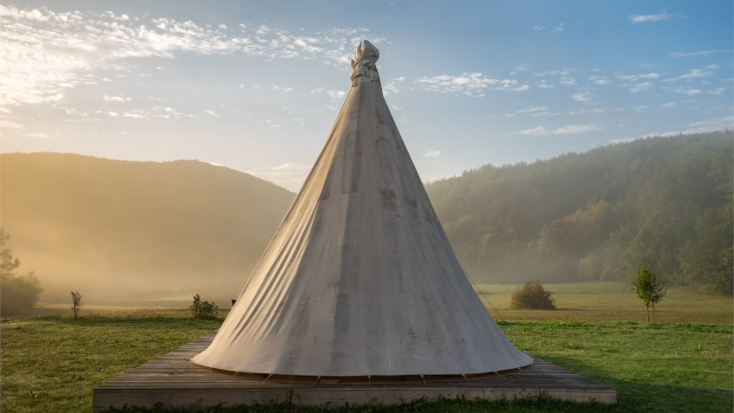 Perched on the Adriatic coast, the Velebit range is a UNESCO-protected World Biosphere Reserve and runs 145 kilometers through northern Croatia. In recent years, the steep cliffs and deep canyons have seen an influx of travelers looking for an extreme sports fan's paradise when looking for trips to take alone.
Companies like Adventure Driven Vacations offer some life-changing trips between February and November, which guarantee an adrenaline-pumping time! Their hair-raising tours and packages include bachelor skydiving, big wall climbing, and aerobatic flight experiences. Returning to a tranquil tipi engulfed by magical mountains is then the ideal respite after a day up in the clouds.
Go for solo vacations and road trips on the Great Ocean Road in Australia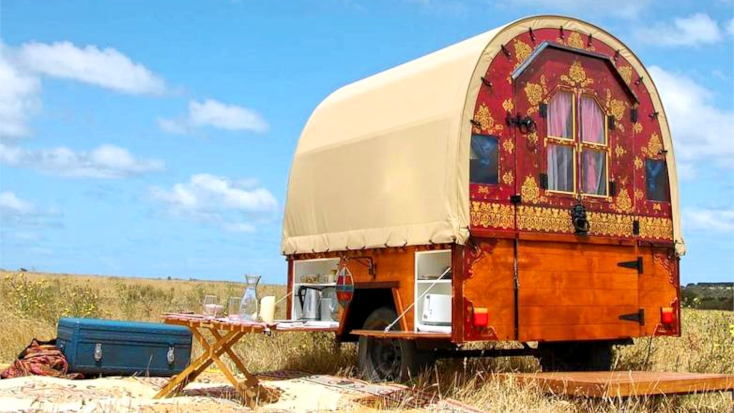 Just a 90-minute drive from the center of Melbourne, the 249-mile stretch of road from Torquay to Nelson offers some of the most awe-inspiring scenery in the southern hemisphere. Unmissable highlights along the way on your solo vacations include the 12 Apostles, towering limestone stacks that rise majestically from the ocean; the gorgeous Bay of Islands, with its diverse ecosystem; and the quaint fishing village of Port Fairy, which is ideal for an afternoon bite.
With this enchanting gypsy wagon along the coastline, we've got your accommodation covered. Just make sure you have a playlist ready for your Australian road trip of a lifetime!
Scuba-dive in Belize during your solo camping trip, in 2023
If the endless ocean and relaxing beaches are your ideas for a great solo trip, you've found the perfect option with a snorkeling vacation on one of Belize's beautiful islands. As the only English-speaking country in Central America, the region is easy to navigate alone; has an authentic Caribbean feel; and is full of ancient Mayan ruins, like those found in the Orange Walk District in the northwest.
Visitors looking to discover the fascinating underwater world of pristine reefs and coral, as well as get up close to the local clientele of spotted eagle rays and large southern stingrays can head off on a tour from SeaHorse Dive Shop. Once evening rolls around, there's nowhere better to sit back, ponder the day's adventures, and sip a cold beer than this elevated cabin right on the water. Solo campìng couldn't be any more comfortable!
---
Dying to delve into another travel guide? Check out what other countries, regions, and events we've covered for you already!