Whether you are getting away to rekindle your love, dying to pop the question, or coming back to the place where you spent your first date, we have something for you this February 14th. Giving the gift of glamping at this romantic time of year is a much deeper and more profound way of showing your affection. Read on to discover the best gifts for people who love to travel in 2023, where exactly to go on Valentine's Day, and the Valentine's Day ideas for your romantic February 14th accommodation.
Discover one of the best gifts for people who love to travel this Valentine's Day with Oklahoma cabin rentals in 2023
Why not move away from the traditional idea of Valentine's Day and retreat your special someone to the very best Oklahoma cabin rentals with a capacity of 13 people?  You can take the whole family or a group of your best friends away! This special day is traditionally love, so if you're traveling with friends and also in relationships, this is one of the perfect glamping sites in Oklahoma and one of the best gifts for people who love to travel. 
What's more? This luxury log cabin is in a fantastic location, just a few hours from Hot Springs and Little Rock, meaning you'll be able to take in the captivating views of the stunning landscape.
Book romantic cabins near Grand Teton National Park for great camping gift ideas on Valentine's Day 2023
You may get plenty of flowers, jewelry, and homecooked meals, but doesn't beat an exciting trip for two! Instead, why not think about a stay in a rustic cabin rental or special camping gift ideas for Valentine's Day 2023? Retreat to these romantic cabins near Grand Teton National Park in Wyoming, and have a magical weekend away to make memories that will last a lifetime. The cabins are on a 10-acre property, where you can stroll hand-in-hand admiring the luscious wilderness and picturesque views.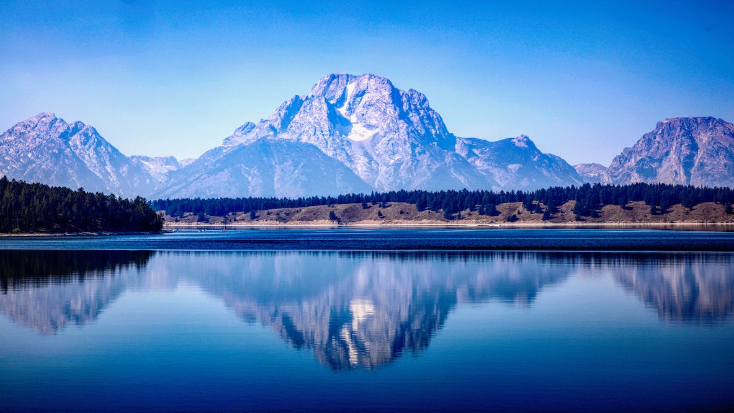 You can even take a glass of bubbly with you during hot air balloon rides Wyoming has to offer, and get lost in the moment while being surrounded by raw beauty—and we're not just talking about your sweetheart.
Unique Valentine's gift ideas for him and her: romantic Colorado yurt 
Valentine's gift ideas and unique travel gifts will surely go hand-in-hand for many couples this February looking to discover more of the world on this special day. Make your lover's heart melt when you take them to this elegant, romantic, Colorado yurt. Tucked away in Unaweep Canyon, this is the ideal location for your Valentine's Day getaways, since neighbors in the canyon are few and far between.
The luxury rental is encircled by lush wildlife, setting the scene to serenade the apple of your eye while gazing up at the stars. Forget the fancy, candlelit dinners and heart-shaped chocolates—staying in this Colorado yurt is an exceptional way to say Happy Valentine's Day—2023 will be a year to remember with these unique travel gifts.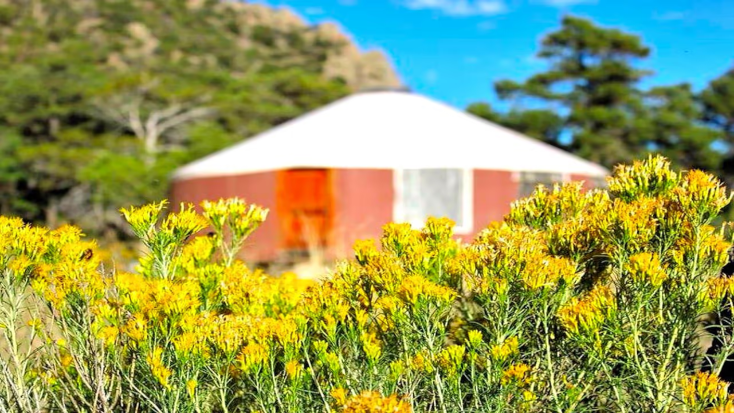 Romantic getaways California has to offer nature lovers
Set up your love nest in the affordable romantic getaways California has to offer, where you'll be able to take in breathtaking vistas of the Pacific Ocean right from the comfort of your luxury queen-sized bed. Imagine waking up, simply stepping a foot outside, and hearing the tranquil sounds of the water trickling up against the shore. This really is one of the very best presents for nature lovers out there right now.
Both on the beach and not far from either San Francisco or the Napa and Sonoma Valleys, this enchanting rental is simply astonishing and great for Valentine's Day getaways, in California. An added bonus? The gazebo is pet-friendly, allowing your furry friend to form part of nice getaways in California, too.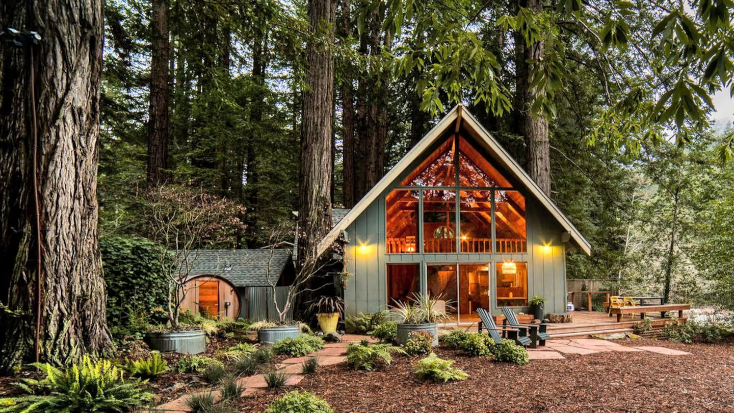 Still looking for a unique Valentine's Gift? Check out a luxury airstream in California on Valentine's Day 2023
Mix it up, and go glamping in this stylish, one-of-a-kind airstream, California. With plush interiors and all the creature comforts you would find at home, you can't go wrong with one of the best gifts for backpackers on Valentine's Day 2023. We're talking about a full bathroom, a fully equipped kitchen, and a king-size bed with a memory foam mattress. Unique Valentine's gifts don't have to break the bank either when you discover one of the very best romantic places to visit in California on Valentine's Day 2023.
These Airstreams are centrally located in Sonoma Country, as well as close to the Napa Valley wineries, making it a (wine-)lover's dream. Imagine sitting back with your feet up—a glass of wine in one hand, your spouse's hand in the other—and looking out at the most beautiful views. It doesn't get much better than this when it comes to the best gifts for people who love to travel!