There's no denying that Brazil boasts some of the beaches and snorkeling in the world. 7,500 kilometers of coastline stretches from the equator to the Tropic of Capricorn. Providing there are thousands of great places to snorkel, swim, and explore the marine life hiding underwater. Travel from Rio de Janeiro to Amapú and discover some of the best snorkeling in 2023
1. Parrachos de Maracajaú is our first stop for the best snorkeling in Brazil
Parrachos de Maracajaú is located in Maxaranguape, popularly known as the Brazilian Caribbean, in the state of Rio Grande do Norte. The Parrachos themselves are located 7 kilometers offshore and consist of 1.5 square kilometers of beautiful and healthy reef formations and abundant tropical marine life, making it one of the best places to snorkel in Brazil.
Due to its location far from the coast, you will have to organize some form of transportation. Luckily, several companies organize day trips out to the reefs, some even as early as 6 a.m.! The water is crystal clear, even on a cloudy day, and visibility is excellent, so make sure to bring an underwater camera! Why not stay at this Brazilian glamping rental for your snorkeling adventure?
2. Fernando de Noronha snorkeling awaits; one of the best things to do in Brazil in 2023
Further out into the Atlantic, Fernando de Noronha is a small group of islands with a plethora of good places to snorkel. Situated about 350 kilometers from the mainland, it can only be accessed by flights leaving from Recife or Natal. It boasts incredible beaches, waves, and an ecosystem so important to scientists that it was declared a World Heritage Site by UNESCO in 2001.
Because of its isolation and the fact that tourism is regulated, snorkelers here on the Brazilian coastline will enjoy crystal clearwater adventures and undisturbed marine life. Some of the creatures you can expect to see here are sea turtles, spinner dolphins, and even humpback whales, so it's no wonder this is one of our top places to snorkel. The best time to visit is from March to November when the waves are smaller and the ocean is calmer.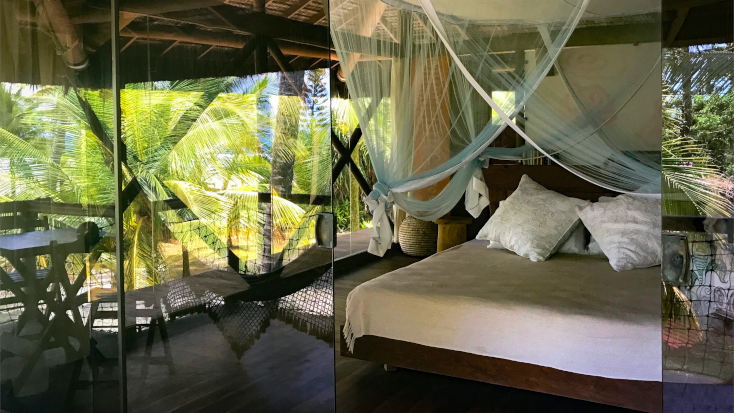 3. Florianópolis activities for adventurers: visit Ilha do Campeche for tropical snorkeling
The island of Ilha do Campeche, just over a kilometer off the coast of Florianópolis, is a relatively unexplored gem—and one of the most beautiful islands in the region which also offers some of the best snorkeling in Brazil. Towards the left of the main beach that faces the mainland, there is an enormous natural pool, which is ideal for swimming and snorkeling, due to its crystalline waters and variety of colorful fish and marine life.
The local government is keen to preserve the delicate ecosystem there, and only permits 800 visitors a day—all of whom are expected to take their trash back to the mainland with them. There is no infrastructure on the island, so make sure you take your snorkeling equipment because there isn't anywhere to rent it on the island. Once you've got your gear on, there are plenty of places to snorkel on the island, as well as luxury vacation rentals to stay at nearby!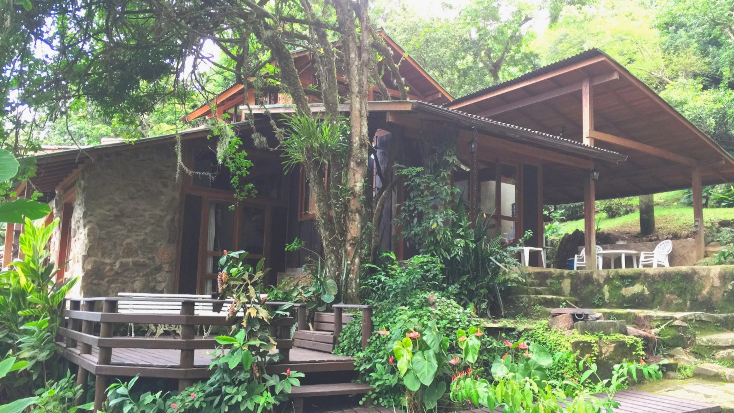 4. Visit Ilha de Boipeba for more of the best snorkeling Brazil has to offer in 2023
The Ilha de Boipeba in the state of Bahía is only separated from the mainland by a couple of river mouths and canals, making it much more easily accessible than the previous entries on this list. Recognized as a biosphere preserve by UNESCO, it has managed to preserve its pristine beaches and clear blue waters.
There are many gorgeous beaches, but the top option (and most popular) in this area, is Praia de Moreré. It has rock pools and coral reefs, which appear during low tide, and shelter creatures like sea urchins, moray eels, sea turtles, and lots of colorful fish. Depending on the season, visitors might even catch a glimpse of a school of manta rays. If you're looking for somewhere nearby, this gorgeous Bahia treehouse is only an hour and a half away!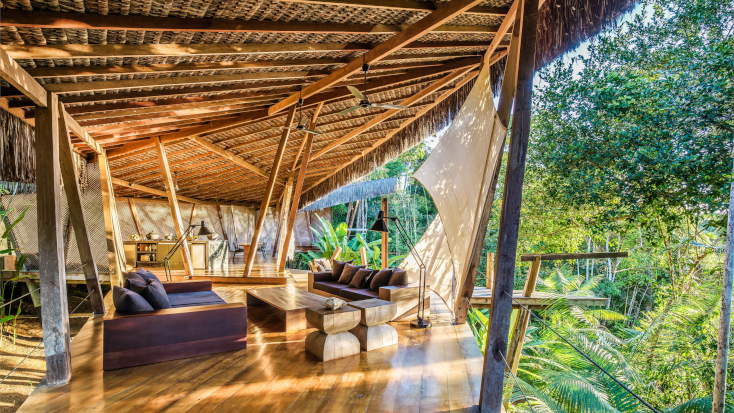 5. Things to do near Rio de Janeiro: explore Angra dos Reis and Ilha Grande beaches before snorkeling
Angra dos Reis, a bay containing beautiful little islands and gorgeous natural beaches, is located just over 150 kilometers from Rio de Janeiro and provides crystal clear waters and warm temperatures all year round—perfect for getting the snorkel gear out to observe the abundant marine life that calls this bay home. Visitors also come from far and wide to enjoy the vibrant nightlife. This Brazilian glamping suite in the jungles of Paraty is just an hour away and makes an ideal home base for exploring the bay.
More experienced divers might want to try their hand at scuba diving off the coast of Ilha Grande. Snorkeling off the coast of this large island at the mouth of the bay is a unique experience. The waters off the coast of this island have the highest density of shipwrecks in the world, mostly due to the skirmishes between European merchant ships and pirates between 1500 and 1900. Thankfully, pirate raids are a thing of the past, so no need to bury your valuables!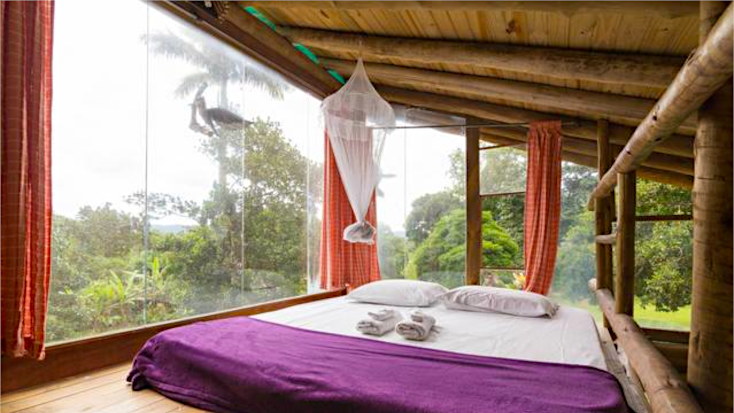 ---
Planning a trip to Brazil? For the best ideas about what to bring and what to do in Rio de Janeiro, check out the latest in our Rio de Janeiro travel guide!