The state of Colorado is an ideal destination for glampers who love to immerse themselves in nature! With the majestic Rocky Mountains and dense forests, there is something for every outdoor enthusiast. The cities of Boulder and Denver boast breathtaking natural landscapes, as well as great restaurants and nightlife. Weekend getaways in Colorado are never a bad idea.
Interested in winter sports? Try the ski resorts of Breckenridge, and Aspen for a fantastic snowy getaway. If you prefer hiking the National Forests of Arapaho, White River, and Grand Mesa are waiting to be discovered as well as plenty of glamping accommodations. Start planning your amazing weekend getaway to Colorado!
Learn the best things about Colorado State: enjoy weekend getaways in Colorado
There's so much to be enjoyed in Colorado from the natural landscape to the vibrant cities. The capital city of Denver is home to a diverse landscape of river canyons, an arid desert, and the famous Rocky Mountains.
It is home to the world's largest natural hot springs and has a climate that varies from place to place. Colorado Winter skiing vacations are well known for the fantastic ski conditions of its many mountains. And the summer has plenty of warm days and fun activities for your next vacation in 2023. Plan your next Colorado adventure!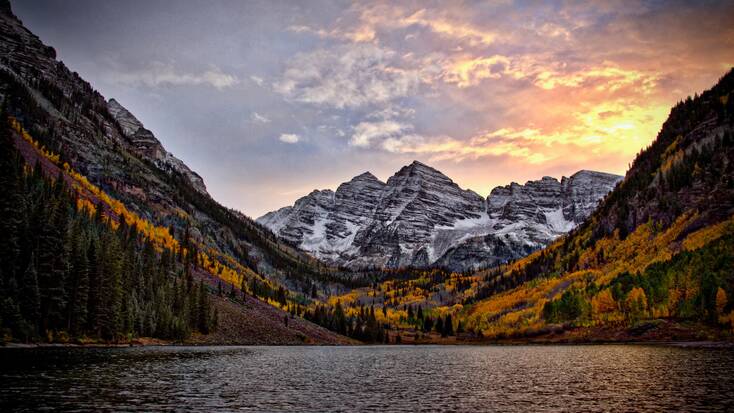 Discover San Isabel National Forest camping trips
This incredible Colorado woodland forest contains 19 of the largest mountains and is home to Mount Albert. Glampers will love hiking in the area and savoring beautiful mountain views and the smell of the sparse pine forests. San Isabel glamping trips are a top choice for anyone who wants to enjoy the national forests and get back to nature. There are great glamping options; for example this unique dome near the San Isobel National Forest and enjoy the glamping adventure the area has to offer.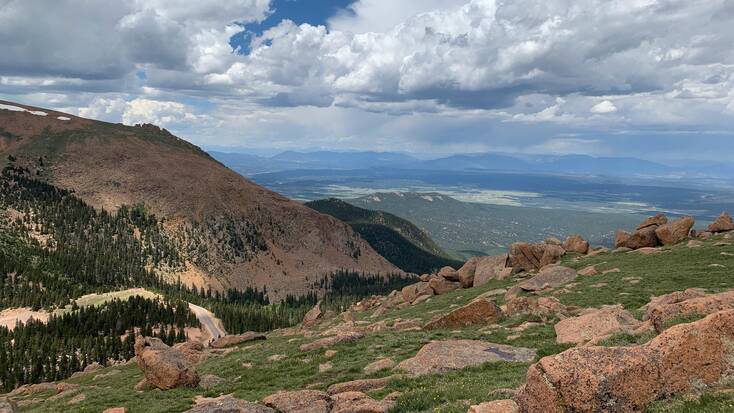 Check out the Sangre de Cristo Mountains! Rentals that will take your breath away
The stunning Sangre de Cristo Mountains are part of the southernmost subrange of the Rocky Mountains. Running between Colorado and New Mexico, these mountains are famous for their reddish hue turn at sunset or sunrise. This is called an alpenglow and happens when the snow interacts with low levels of light.
San Isabel covers part of these mountains as well as the Rio Grande. Legend has it that these mountains were named after a priest centuries ago. Making it a top destination for Colorado skiing and winter sports. However, there are also plenty of gorgeous hiking trails to be enjoyed, making mountain glamping in Colorado a top choice for any explorer.
Enjoy the allure of Blue Mesa Lake in Colorado: lakeside cabins are a perfect vacation choice
Along the upper reaches of the Gunnison River, you'll find the beautiful Blue Mesa Lake. This is the largest lake in Colorado and is actually an artificial reservoir that was formed in 1966.
Fishing enthusiasts will love visiting the reservoir, which is a hotspot for Kokanee salmon fishing. Therefore staying in the lakeside cabin around the reservoir is a perfect choice for relaxing Colorado vacations.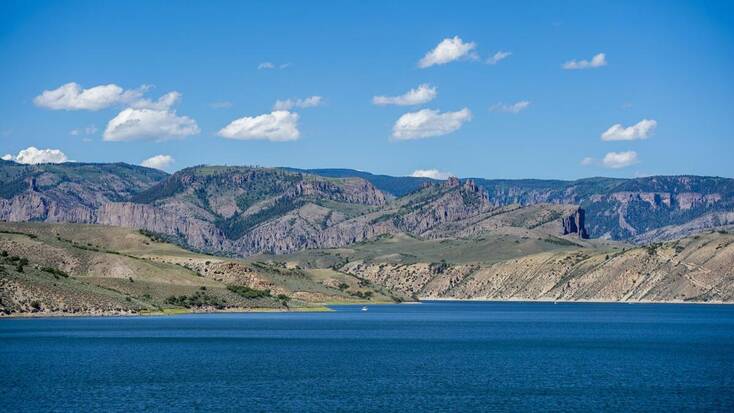 Discover the delights of Arkansas River: rentals that will take your breath away
Finally, don't miss the incredible Arkansas River. This east-flowing river is a major tributary to the Mississippi River and has plenty of fun activities to enjoy.
The Royal Gorge is a stunning canyon that begins at the mouth of Grape Creek and continues for around 6 miles down the course of the river. Its craggy surface and granite formations are a must-see on any Colorado vacation.
Moreover, glampers can spend their days hiking in the surrounding wooded mountains or exploring the riverbanks by kayak. Discover luxury cabins, fun yurts, and unique domes available throughout the state for the best weekend getaways in Colorado.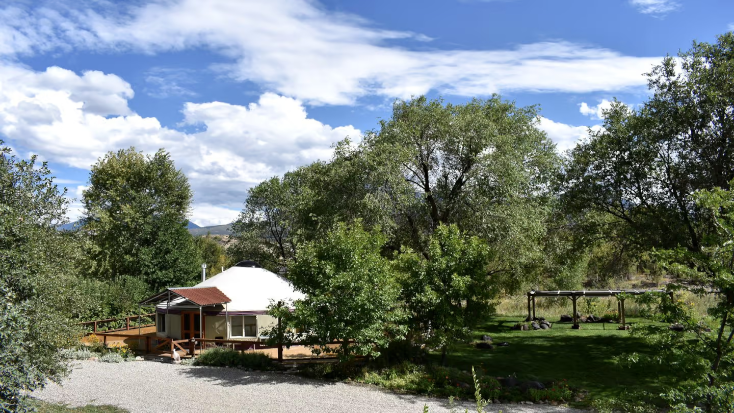 ---
Check out more fun things to do in Colorado! Try one of the many unique glamping rentals for fun weekend getaways in Colorado or plan your next winter ski holiday.