Spring. The perfect time for a glamping getaway! Whether it's time off from work or school vacations, spring is a great season for an outdoor vacation. It is an ideal time to head into nature to rest, relax and recharge. Check out these fabulous spring vacation ideas and the top spring break destinations, for 2023. From spring break destinations for college students or fun vacations for families on a budget, we have the perfect glamping rental for you! 
1. Visit Slovenia: Spring Break trip ideas in Eastern Europe
Grab your passport and head for the pristine beauty of Slovenia's Alps for a unique spring break abroad, in 2023!
Triglav National Park is quickly becoming a prime tourist destination, and it's no wonder why. It is ideal for both a relaxing spring break and an outdoor sports adventure. Lake Bled offers the perfect spot to wind down after a day in the mountains. Take a romantic boat trip to the fairy-tale church located at the center of the iconic waters.
This luxury glamping tent, secluded in the forest, near Maribor in Drava is perfect for glampers looking for adventure. Enjoy hiking, biking, and stand-up paddle boarding, and end the day with a soak in the private hot tub.  It's truly one of the best places if you're considering a romantic spring break destination in 2023.
2. Holiday in Greece: villas to rent in Crete for spring break vacations in 2023
Steeped in history Crete is Greece's largest island, famous for its beautiful beaches, mountains, great food, and excellent nightlife. This is the perfect spot for a luxurious spring break for the gods!
What could be better after a day spent walking in the footsteps of the Olympian gods than retiring to one of our villas in Crete to watch the sun make its descent over the vast Aegean Sea? Enjoy this luxury villa, large enough for 5, with an infinity pool and magnificent views of the Mediterranean.  Spend your days in Kissamos and Nopigia beach sunbathing, swimming, and scuba-diving. Start planning your next adventure holiday in Greece!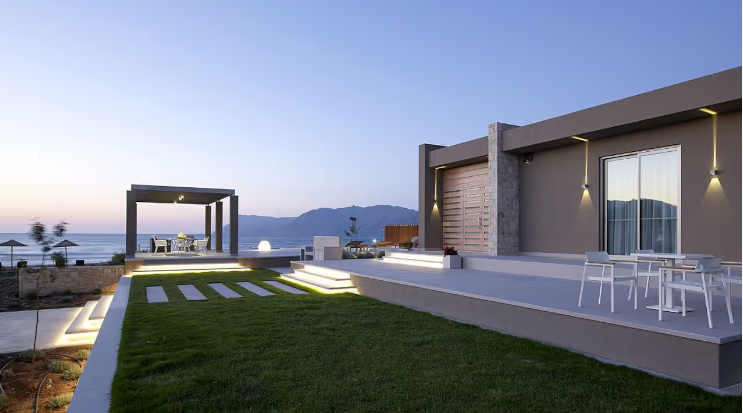 3. Portugal beach holidays; the perfect spring break ideas in 2023
One of the best spring break ideas in Western Europe is the breathtaking coastline of the Algarve in the south of Portugal. This is a beach lover's dream. While there are many Portugal beach holidays to choose from, the Algarve is definitely a top destination.
The charming coastal towns of Lagos, Portimão, Praia da Marinha, and Carvoeiro offer a more rugged territory, full of jaw-dropping cliffs, hidden coves, and spectacular golden beaches. The foodies in the group will love having their pick of freshly-caught seafood and traditional Portuguese delicacies in the inviting bars and restaurants. Book these Algarve holiday rentals for the best beach holidays in Portugal 2023.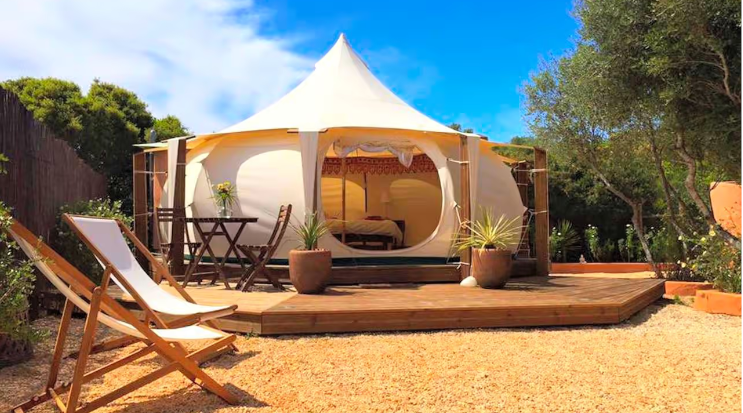 4. Weekend getaways from Austin: Texas Hill Country
If you're in Texas and looking for spring vacation ideas close to home, head to the Texas Hill Country. This region is full of great vineyards, small-town charm, and enchanting natural attractions. With charming small towns like Fredericksburg, New Braunfels, Canyon Lake, and Boerne, a Texas Hill Country vacation is filled with different outdoor opportunities.
Garner State Park located in Concan, is ideal for a day of hiking or kayaking on the winding waters of the Frio River. Evenings can be spent at the award-winning wineries of Fall Creek Vineyards in Tow, which also boast picture-perfect views.
When evening rolls in, there's nothing better than heading back to your own Austin tree house nestled in the tree tops and perfect for two!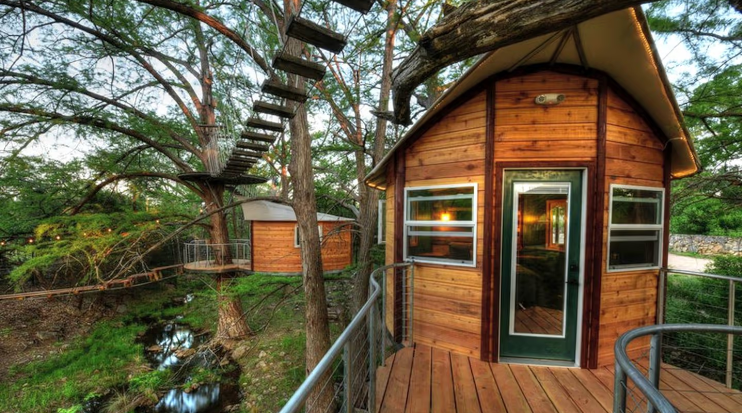 5. Southern California vacation spots: spring vacation ideas 2023
Whether you're looking for a peaceful retreat surrounded by the soaring mountains of the San Jacinto or a week of wild partying in the Colorado Desert, Southern California makes a fantastic spring getaway. Check out our Southern California vacation spots for some top spring vacation ideas
Easily accessible from Los Angeles, families will love the nature trails, diverse desert wildlife, and one-of-a-kind stargazing opportunities in Joshua Tree National Park. Alternatively, the party animals out there can make the annual homage to the Colorado Desert with of one of America's most famous festivals—Coachella.
Be it recovering after a week of dancing the night away or just a quiet family retreat, this Southern California cabin rental is the perfect spring respite.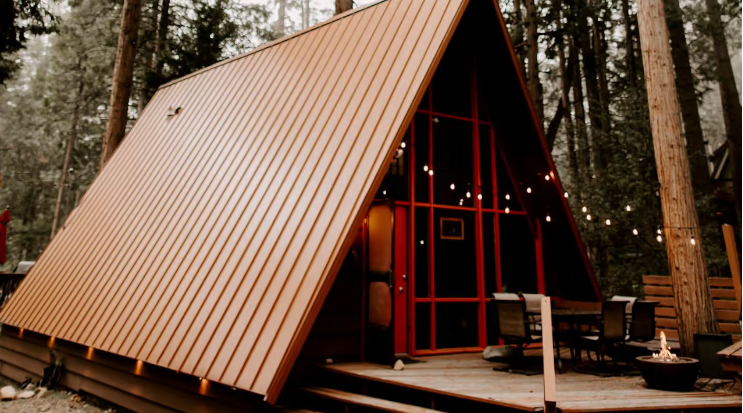 ---
For more spring travel inspiration, find the best campsites near you!