Easter is coming and so too are the best places to go for Easter! Time to indulge in top Easter holiday destinations across the USA. Plan the perfect Easter 2023 vacation for you and the family at a family-friendly getaway in a riverside cabin, a fun treehouse in the mountain, or even a tipi surrounded by surreal wildlife. Check out our favorite Easter 2023 USA vacation destinations.
1. Fun treehouse in the Santa Cruz Mountains for a treetop adventure
This charming pet-friendly treehouse in Watsonville near Monterey Bay in California is the perfect place to be during Easter. Explore Pinnacles National or enjoy a hike through the Sequoia forest that surrounds this perfectly equipped treehouse. This is a perfect nature escape all year round with a microclimate that has mild winters and pleasant summers. La Selva beach is under 30 minutes away giving you the best of both worlds! Get into some adventure activities with scuba-diving, surfing, zip-lining, or canoeing. Don't forget the amazing Californian vineyards and Napa Valley!
2. Top A-frame on Bass Lake for the perfect Easter getaway.
This luxury A-frame for 8 will become your annual getaway near Yosemite, with its private deck, indoor fireplace, luxury bedrooms, and uninterrupted forest views. Pack your hiking boots, just 17 miles from Yosemite National Park, you can head out on the Angel Falls Trail for an incredible day of outdoor fun, directly from your cabin. Or spend a day on the water, sailing, and kayaking. The cabin is ideally located across the street from Falls Beach at Bass Lake for a fun-filled Easter break!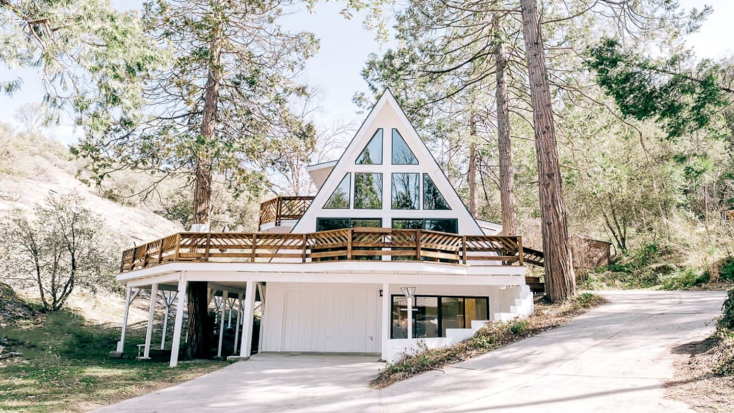 3. Welcome to Wisconsin; cozy cabin in Birchwood.
Nothing beats staying in a cabin on a family vacation! This secluded 5-person cabin in Birchwood Wisconsin near Flambeau River State Forest will tick all the boxes. Perfect for friends or family to enjoy an Easter escape in nature. You will have days of fun exploring the forest or Lake Chetac, where you can enjoy swimming, water skiing, and canoeing, as well as kayaking, paddle boating, and jet skiing! There are also plenty of winter sports, horseback riding, and wildlife watching to fill your days in the sun.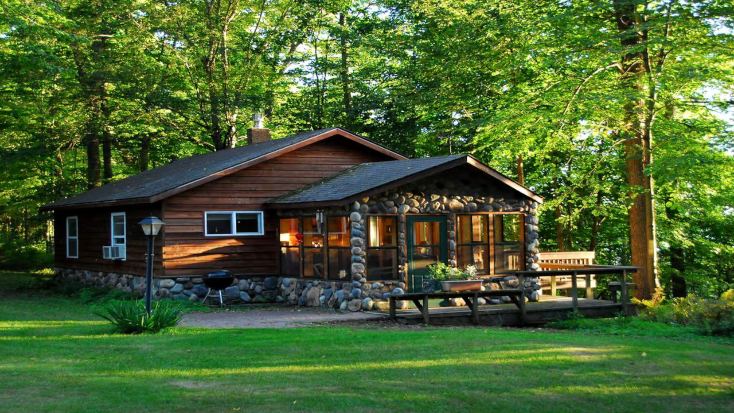 4. Five-star cabin in New York for the best group getaway this Easter
This luxury cabin in New York is hard to beat! Located in Livingston Manor, large enough for 12, equipped with every luxury, including indoor private cinema, firepit, private spa, and hot tub, you may never leave! Grab your friends, family, and pets (the cabin is pet-friendly, too) and plan a top Easter break near the Catskills Mountains New York. You will love all the adventure activities nearby, from hiking Willowemoc Wild forest to watersports, fishing and even sailing. The perfect Easter vacation starts here!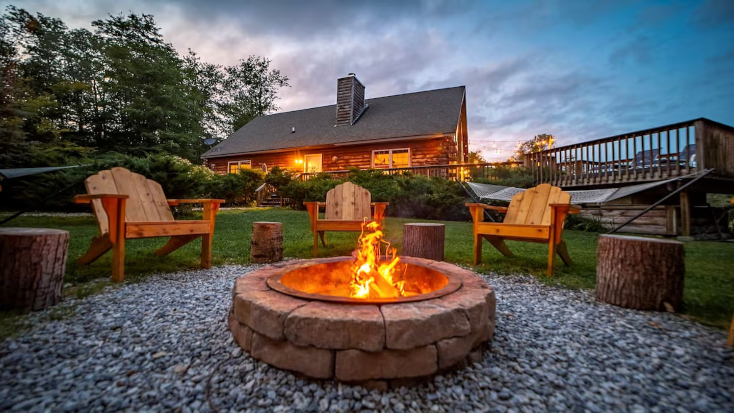 5. Luxury tipi perfect for the best Easter destination, North Carolina
This luxury tipi in Ferguson, North Carolina, is a perfect nature escape this Easter. Perfect for a small family vacation, you will have cozy beds and all the amenities for a comfortable getaway. Tucked away on a ranch of 387 acres nestled between two mountain ridges and a stone's throw from the Blue Ridge Mountains, there are plenty of fun activities. you can enjoy fishing in the five stocked ponds, the trout stream, and miles of beautiful hiking trails.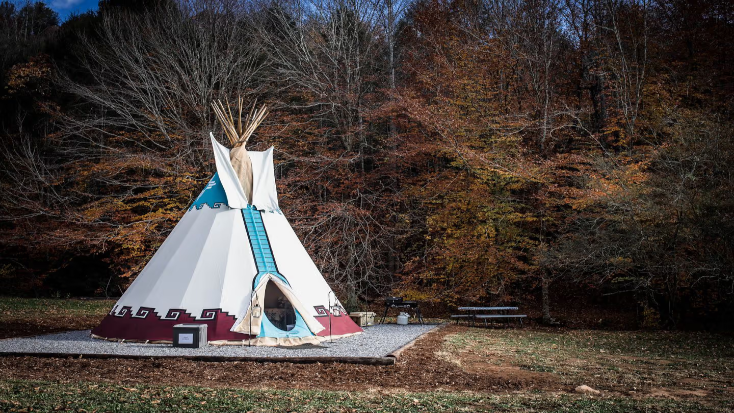 Want to see more Easter options? Look no further. For more on spring getaways, check out the best East Coast road trips, perfect for a spring break escape.