RUSHFORD, Minn. (WXOW) – There's a huge turnout of members of the public to search for Madeline Kingsbury who disappeared one week ago on March 31.
On Friday morning, volunteers gathered in two locations-Winona and Rushford-to sign in then head out in a coordinated effort to look for Kingsbury.
They met at either the Goodview Fire Department or at the Rushford-Peterson High School.
At each location, there were morning and afternoon search times planned. Each search session was approximately four hours. 
More: GoFundMe page set up for Madeline Kingsbury
According to authorities, almost 400 people search one area while 300 volunteered to look in another. 
Those that spoke to WXOW before heading out on the search all shared the same goal. 
"Just to bring some sort of peace of mind or closure to the community," said Joshua Jacobson. "You know, I was thinking on my way down, it's really cool, sometimes this day and age, sometimes people are really separated, and its sad that it takes an emergency to bring everyone together, but it's cool to see everyone come together and its a really good feeling to see the community gather together like this." 
Kingsbury was reported missing on March 31. She is 5'4″ and weights around 135 pounds. She has hazel eyes and brown hair. 
Winona Police Chief Tom Williams on Wednesday called her disappearance involuntary and suspicious. 
Facebook page-Finding Madeline Kingsbury
Authorities from the area provided an update on the search efforts early Friday afternoon. Chief Tom Williams began by thanking those who came forward to help. "Today's large volunteer search happened because we heard from people in Winona, our surrounding neighbors, and across the state of Minnesota that they wanted to help. We are so thankful for the outpouring of support for Maddi and her family."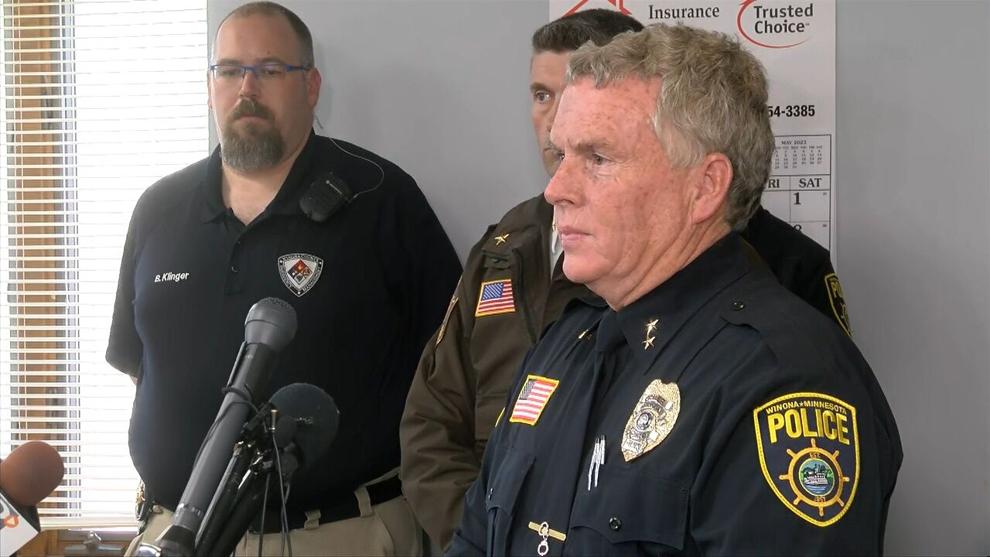 Neither Chief Williams or Fillmore County Sheriff John DeGeorge provided details on the investigation into Kingsbury's disappearance other than to say that it remains "very active". They declined to answer several questions from the media on the investigation due to the ongoing investigation. 
Chief Williams said that they had no suspect or person of interest to report, rather that they were looking for anyone with knowledge of what happened to Kingsbury. 
He said they've had "100s" of leads that they are actively pursuing.
Both Chief Williams and Sheriff DeGeorge again asked people who live in those areas, as well as those in adjacent Houston County, which borders both counties, to check their properties, check any cameras they may have, and save any video from the time between 8 a.m. Friday morning and April 1. They continue to look for video of a dark blue van similar to the one belonging to Kingsbury.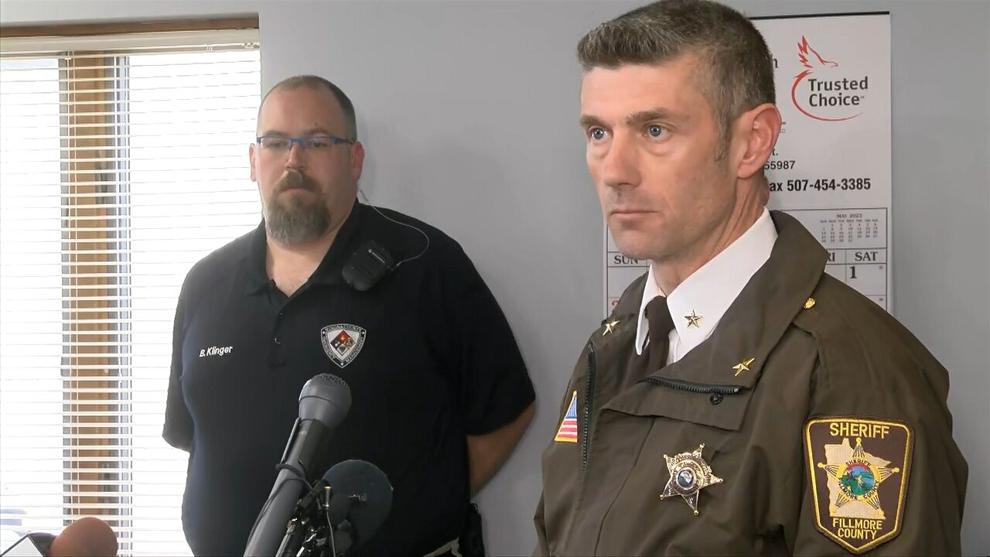 "As the Chief indicated, it is incredibly important for people in Fillmore County to search your property. Walk your acreage, check your outbuildings, check your vehicles, walk trails, check your cameras-surveillance cameras, doorbell cameras, your trail cameras, for any indication of anything suspicious or for any sign of a dark colored Chrysler Town and Country van that may have traveled through the area," Sheriff DeGeorge said. "You know your properties better than we do."
He said that they have investigators waiting for calls to track down leads in the case. 
They asked that anyone with information to call either Crimestoppers Minnesota at 1-800-222-TIPS (8477) or the Winona Police Department at 507-457-6288. People can also contact the Fillmore County Sheriff's Office at 507-765-3874.