Editor's note: Each month, we like to introduce one of our wonderful Glamping Hub hosts and ask what inspired them to create a glamping site. This month, we're showcasing Glamping Hub's Host of the Month for April 2023, Jeanne in France. This host began by transforming a traditional fishing boat into a unique houseboat rental experience. Since then the site has grown to include tiny homes and fun caravans for guests to enjoy the natural landscape and private lake on the property.
Tell us a bit about yourself…
We are a small company who have 3 types of glamping accommodation. Our places are unique and different. We have a variety of glamping rentals; from houseboats to caravans and tiny homes. We came into this business about 15 years ago because we decided to build a toue cabanée. Traditionally this was a type of river fishing boat with a cabin or cabana for shelter. It was used, around 100 years ago, for fishing and transporting goods on the Loire River. As we are located on the Loire and have a lake on the property we couldn't resist taking advantage of inspiration and the location.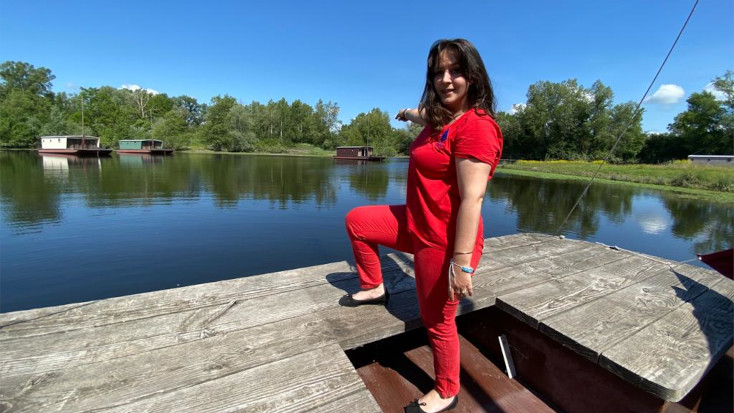 What attracted you to owning a glamping property?
The idea of being able to share a real experience with our guests. Nowadays, toue cabanée are used more as houseboats than fishing boats. Being able to give our guests the opportunity to live a unique experience, is magnificent. Sharing this experience with our guests is very special. Our houseboats are excellently constructed and provide our guests with a unique stay on the lake.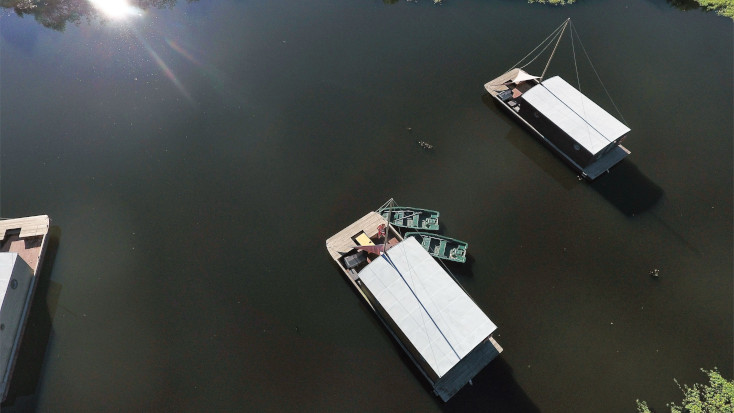 Every glamping site has a special story, could you tell us about yours?
My dad has had a rental boat company for the last 40 years and has also been building the toue cabanée – La Loire from the 17 century – for the last 15 years. The houseboats are built for rental, not navigation. They have been inspired by the river and the lake around us and give our guests a special experience in the middle of nature.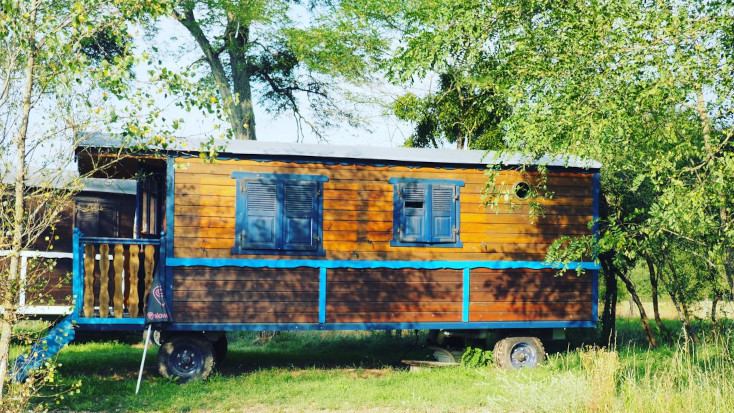 Can you tell us about your most memorable guest experience to date?
It is difficult to choose only one! I'm deeply touched by the emotional experience all our guests have when being surrounded by nature. Although this is not something we believe in taking advantage of, it is a great privilege to provide the experience to our guests. Sharing in their joy to see animals like horses, donkeys, and so on, that are around the property is very special.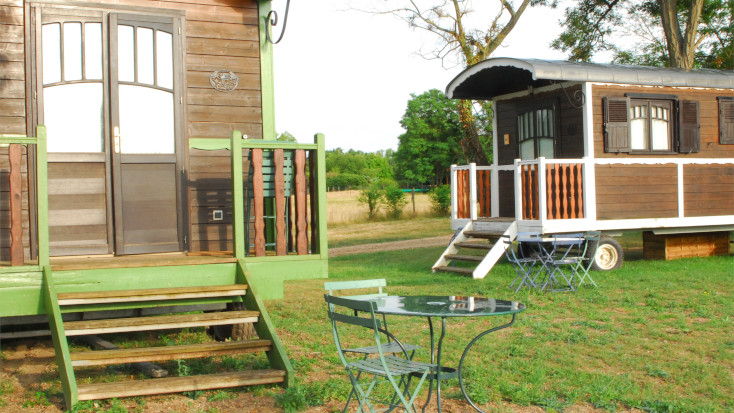 If you could have anybody stay at your accommodation, who would it be and why?
Anyone who wants to be able to connect with and enjoy nature in a unique way.
Where is your ideal holiday destination? Other than your glamping property of course!
I would love to be sailing on a boat in the middle of the ocean!
What are some of the challenges you face and what have you learned since opening?
We have learned a lot about the business, but I would say the greatest challenge is to please everyone.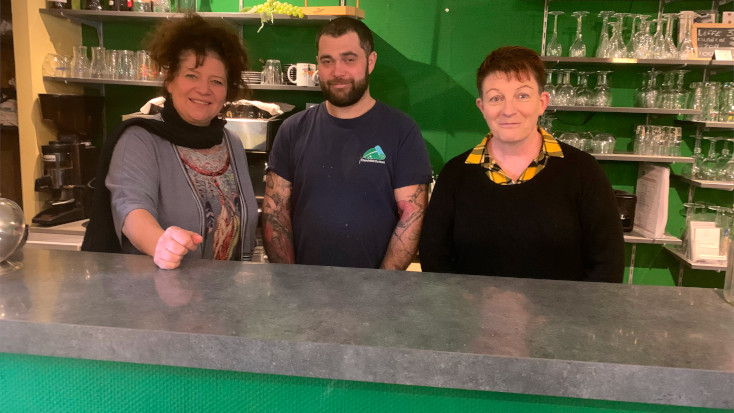 What do you love the most about running a glamping site?
It's new and different. It is very appealing to provide people with an experience they can go through in nature and enjoy!
What advice would you give to anyone looking to start or improve their own glamping business?
Hours can be long, so don't count your hours. Work with passion and from the heart!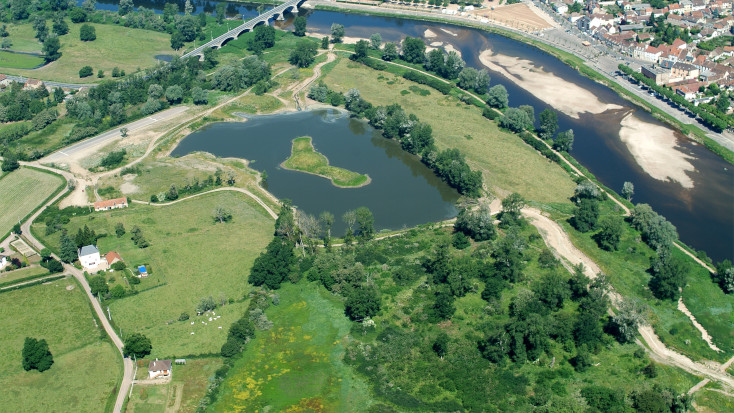 Our community of hosts means everything to us here at Glamping Hub, so we love to share their stories in our Host of the Month feature. If you love unique travel experiences and would love to experience life on a houseboat this is the glamping site for you. Try a fun, colorfully decorated caravan near Lyon or a tiny house on the Loire River. Don't miss your opportunity for a nature experience in France like no other!
Have you stayed with one of our incredible hosts recently and would like to nominate them for Glamping Hub's Host of the Month? Send us a message via Facebook or Instagram explaining who you've chosen and why!