La Crosse, Wis. – (WXOW) – Relatives and friends gathered at Riverside Park on Saturday afternoon, the starting point for the Justice for Alexavier walk. The group headed to the La Crosse County Courthouse, wearing red and white shirts bearing the name of six-year-old Alexavier Pedrin who passed away back in February. The walk was a chance to remember Alexavier, or A.J. as he was also known.
"He was a typical little kid that just had fun," said his grandmother Cheryl Anderson. "He had cousins the same age, they were like the three musketeers. It's hard seeing my other grandsons without him…I'm just so sad what he went through."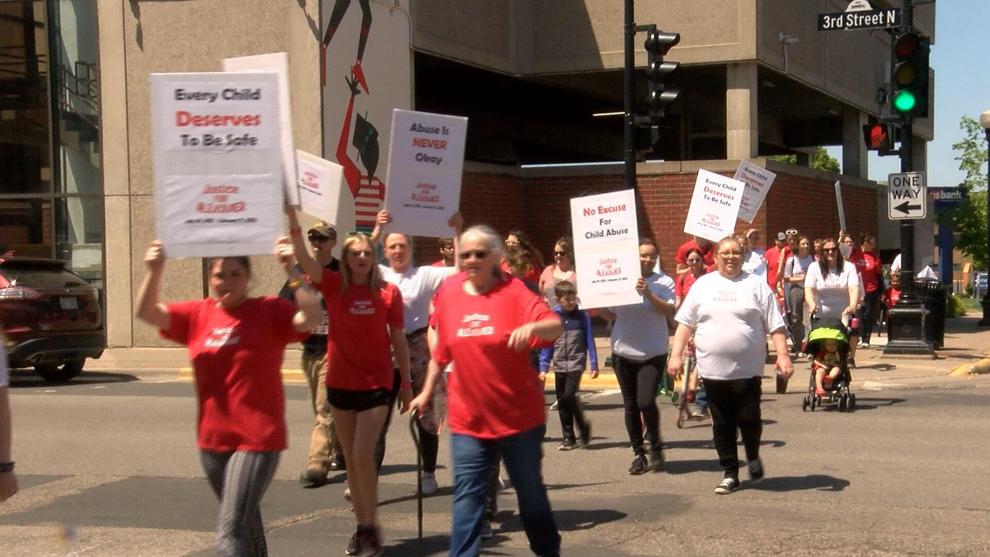 Anderson said A.J. was the boy who loved Woody from Toy Story, Lightning McQueen from Cars and his family.
Authorities were called to a residence in Medary back on February 11th. According to the La Crosse County sheriff's office, emergency responders found Alexavier unresponsive. Despite lifesaving efforts, he was pronounced deceased. His cause of death was listed as suspicious and this past week an arrest was made in the case. Josie Dikeman was taken into custody on a charge of 1st degree intentional homicide.
"We're here for my grandson who passed away due to child abuse," Anderson said. "We want to bring child abuse awareness out and if we can help stop any other child going through this, that's our goal."
Dikeman's first court appearance is set for the afternoon of Monday, May 22nd. No other information is being released at this time.
Have a story idea? Let us know here