LA CROSSE, Wis. (WXOW) – A hearing on Wednesday began the process of determining whether a woman accused of the abuse death of a 6-year-old boy in February is going to trial. 
The evidentiary hearing for Josie Dikeman was before Judge Elliott Levine in a packed courtroom of people wearing Justice for Alexavier shirts. They included family members of the victim in the case Alexavier Pedrin. 
Dikeman has been held in custody on a $1 million cash bond since her arrest on May 19 for the February death of Pedrin. 
She is charged with three felonies including 1st Degree Intentional Homicide, Chronic Neglect of a Child-Consequence is Death, and Physical Abuse of a Child-Repeated Acts Causing Bodily Harm in the Pedrin's death.
There was only one person who testified at Wednesday's hearing. Dr. Reade Quinton was the doctor who performed the autopsy on Pedrin.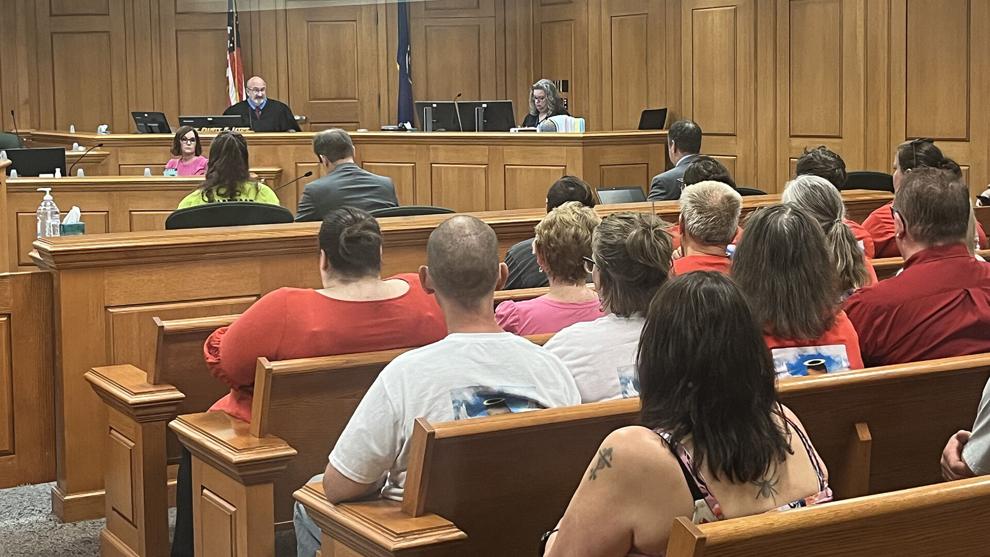 He testified, in part, that there were more than 10 bruises, easily observable, on Pedrin's face.
Dikeman's attorney, Christopher Zachar, cross-examined Dr. Quinton about whether he could say that it was his client that inflicted the injuries that led to Pedrin's death. He could not. 
Also following Dr. Quinton's testimony, Judge Levine ruled on a motion that Dikeman's attorney Christopher Zachar made requesting modifications and a reduction of the $1 million cash bond for his client. His request was denied. 
The preliminary hearing for Dikeman is continued to June 9 when others involved in the case are scheduled to testify. 
After the testimony is concluded, Judge Levine will rule on whether there is enough evidence to proceed to a trial for Dikeman. 
PREVIOUS COVERAGE