HOUSTON, Minn. (WXOW) – This week's Storytime theme at the library centered around all things horses, captivating young minds and inspiring a love for literature in a truly unique way.
Each week on Saturdays the Houston County Library puts on a free story time event that is geared towards kids, but is open to all ages.
Every week comes with it's own theme. With this week revolving around horses, the library teamed up with a local horse camp called "Rocking N Ranch". Mandi Niebeling, the owner of Rocking N Ranch says that her goal is to introduce people to horses in the best way possible.
"What I run into so many times is kids, even in a rural community, have never been in contact with horses or their first experience is not so wonderful. So I like to promote positive experiences with horses and ponies in a safe environment." (Niebling)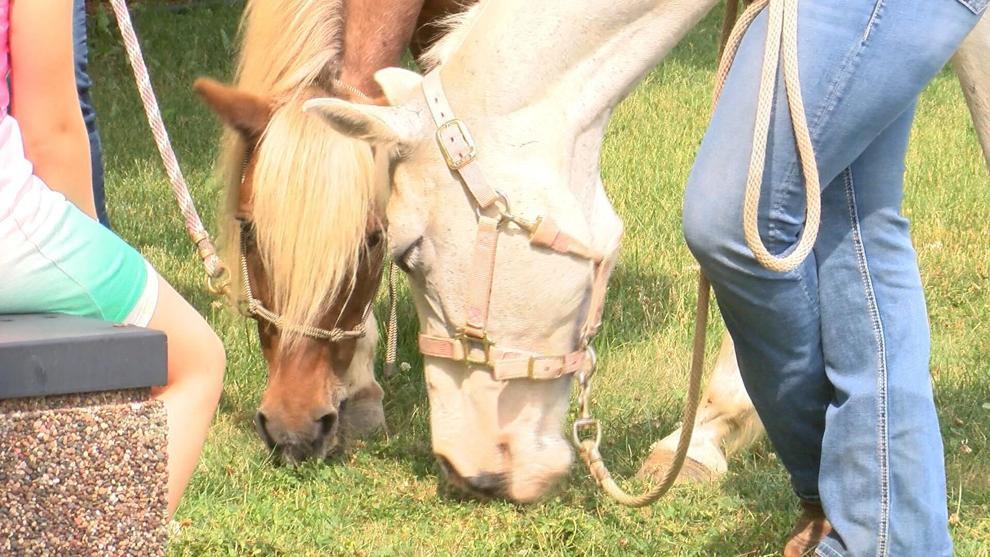 The story time program aims to foster a love for reading a imagination in children from a young age by incorporating interactive elements such as the ponies. The library wants kids to be excited about going to the library and to associate it with fun and learning.
"We love it when people in our community come here and kids can get an idea of what's out there and what's available to them. Develop an interest, a deeper interest in something they always though was kind of cool", says Beth Peterson-Lee, the Director of the Houston Public Library.
Events Like this are put on every single week by the library you can find a schedule by going to their website or their Facebook Page.
If you would like more information on Rocking N Ranch you can check out their Facebook Page by clicking here.
Have a story idea? Let us know here
Watch more on WXOW wherever you are 
There are plenty of ways to get the latest content from WXOW. You can find us on Roku, Fire TV, Apple TV and other smart TV platforms so you can watch us anytime! Enjoy livestreaming newscasts or replays of our latest news along with some of our signature content such as the Jefferson Awards plus the latest weather and local sports. 
Find WXOW on Roku here or by searching for WXOW in the Roku Channel Store.
Find WXOW for Fire TV here or searching for WXOW in the Amazon App Store. 
Add the WXOW app for Apple TV through the Apple App Store. 
Use this link to find out more about all the WXOW apps available.