TOMAH, Wis. (WXOW) – The annual Tomah 4th of July parade stepped off Tuesday morning at 10:00 a.m., carrying on the tradition of Independence Day parades in the city.
Tina Thompson, President and CEO of the Tomah Chamber of Commerce said the parade normally draws a large crowd and it did so again this year.
"We had great attendance again this year," Thompson said. "Anyone from you know, babies and toddlers, all the way up to the elderly. We had a couple thousand people here on the streets."
Thompson mentioned that the parade has been going on so long that she was not sure when the first was held.
"Oh gosh it predates me," she said. "I remember coming here for the parade as a young child. I think that the Chamber has been putting this on for decades."
Monroe County Sheriff Wes Revels said this is an outstanding event that is put on every year in Tomah.
"Great event organized by the local chamber," he said.
Revels also expressed the parade was a large success again this year and shared his thoughts on what independence means to him.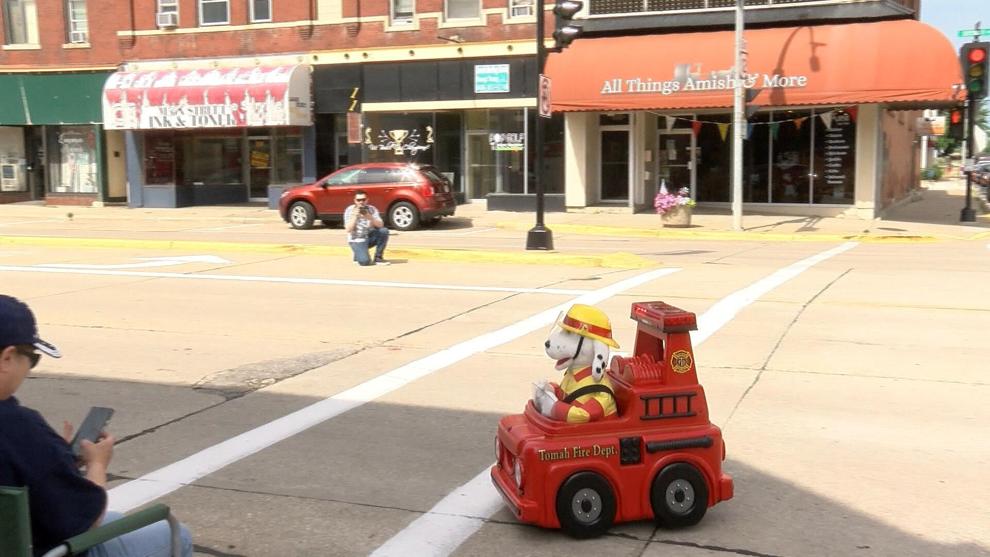 "The freedoms that we experience every day," Revels said. "Being able to live our lives in a manner in which we see fit. Bringing out that patriotic sense that we experience every Fourth of July."
The day concludes with fireworks in Recreation Park at 10:00 p.m. Tuesday.
Have a story idea? Let us know here
Watch more on WXOW wherever you are 
There are plenty of ways to get the latest content from WXOW. You can find us on Roku, Fire TV, Apple TV and other smart TV platforms so you can watch us anytime! Enjoy livestreaming newscasts or replays of our latest news along with some of our signature content such as the Jefferson Awards plus the latest weather and local sports. 
Find WXOW on Roku here or by searching for WXOW in the Roku Channel Store.
Find WXOW for Fire TV here or searching for WXOW in the Amazon App Store. 
Add the WXOW app for Apple TV through the Apple App Store. 
Use this link to find out more about all the WXOW apps available.