LA CROSSE, Wis. (WXOW) – Local artists are painting, drawing, and taking photographic images of downtown La Crosse from July 22 through July 28 for the third annual 'Paint Around.'
Downtown Main Street invited painters to the sidewalks of La Crosse to paint plein air, the practice of painting outdoors.
The free event gives artists the chance to bring their own canvas and art supplies to paint a scene in real-time. 
"This is a free event, because we encourage people to give it a try," said Robin Moses, Founder of River City Gallery. "So this gives our local artists an opportunity to try plein air painting and to get some feedback."
All work created during this year's 'Paint Around' occurred outdoors, within a one-mile radius of the downtown area. 
The River City Gallery is set to host a reception tomorrow for the public from 4 p.m. to 6 p.m., allowing local artists to showcase their newly created works.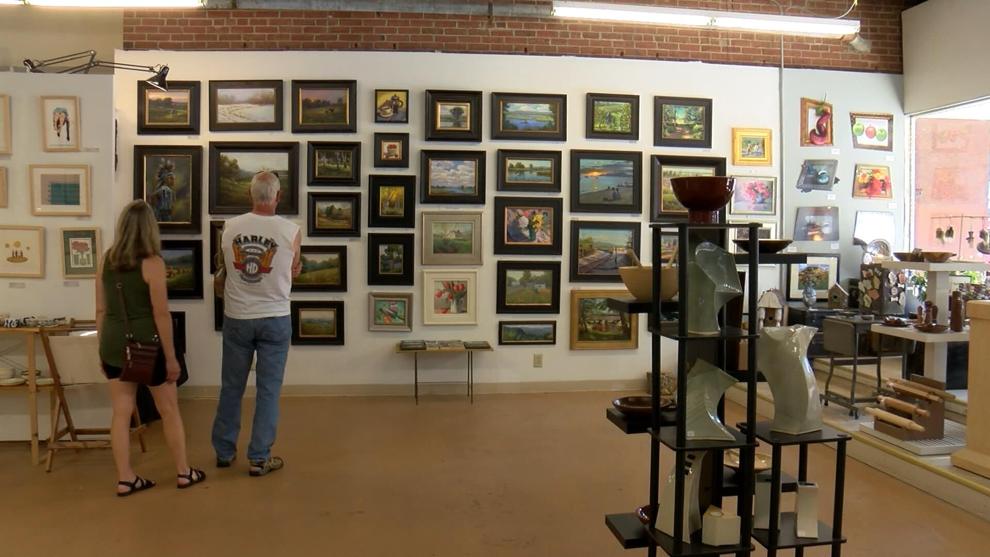 "If you want to come down, and kind of see what's been created this week here in the downtown district, then you can purchase items, just enjoy what our local artists have offered, meet the artists," said Moses. "So, it's another opportunity for you to support local artists in your community."
So far, 12 participants will be showcasing their pieces at tomorrow night's artist's reception. Their work is available for purchase until the end of August. 
Click here for more information on the event or to register a piece of artwork.
Have a story idea? Let us know here
Watch more on WXOW wherever you are 
There are plenty of ways to get the latest content from WXOW. You can find us on Roku, Fire TV, Apple TV and other smart TV platforms so you can watch us anytime! Enjoy livestreaming newscasts or replays of our latest news along with some of our signature content such as the Jefferson Awards plus the latest weather and local sports. 
Find WXOW on Roku here or by searching for WXOW in the Roku Channel Store.
Find WXOW for Fire TV here or searching for WXOW in the Amazon App Store. 
Add the WXOW app for Apple TV through the Apple App Store. 
Use this link to find out more about all the WXOW apps available.