Texas is an excellent choice for an RV camping trip! The state of Texas is so vast and varied that you can have so many different experiences within its boundaries. Want to head to the beach? The desert? The mountains? One of the biggest cities in the country? You'll find it all in Texas! This state is steeped in history, has outdoor activities galore, and is known for being a center of music and culture.
If you're trying to plan an RV camping trip to Texas, you're in the right place! This guide will help you with everything you need to know for a successful Texas camping trip. We'll look at what you need to do to get ready ahead of time, where to go once you're there, where to stay, and what to do for an epic camping trip.
Preparing for RV Camping
You'll want to do some planning and preparation before your road trip so you can be sure you have everything you need. First up – make sure you have an RV for your RV camping trip! If you don't have your own, you can easily rent an RV through RVshare. After that, you'll want to make sure you have everything packed that you'll need for a fantastic road trip.
Choosing the right RV for your needs
If you're planning to rent an RV, you'll want to think about a few things before deciding on a rental. Start out by considering the size of your family or the group you're camping with. If you're going solo, or with one other person, a Class B campervan might suit you just fine. If you have a bigger family or group, you may want a Class C camper or a Class A motorhome. Trailers also come in a range of sizes, from smaller teardrop trailers to large, spacious fifth-wheel trailers.
After you've considered the size of your vehicle, think about amenities as well. Generally, the larger the rig, the more perks it has. Many campervans have very few amenities – are you ok with an outdoor kitchen, shower, and possibly even bathroom? If not, look for campervans that incorporate those or plan to camp at a campground with bathrooms and showers. Class A motorhomes, on the other hand, can have all kinds of extras including a washer and dryer, entertainment centers, and even fireplaces.
Finally, consider how you'll get around once you've set up camp. If you're camping at a national park with shuttles, or a place with good public transportation, you may not need your own vehicle. If not, you'll need to decide whether you're bringing an extra vehicle. If you're in a campervan, you can use that during the day and just pull up at night to camp. If you have a trailer, once you've unhitched and set up, you can use the towing vehicle to get about town. If you have a larger rig like a Class C or Class A motorhome, you may want to think about towing a smaller vehicle behind it to use on your trip.
Packing essentials for a successful trip
Packing an RV is a skill all on its own! You want to make sure you bring everything you need, but you also don't want to overpack and load up your rig with unnecessary weight. It might help to make two lists – one for your personal gear and clothing, and one for the RV essentials you'll need for your trip.
Personal Packing List:
Clothing – be sure to pack enough for your trip, or enough for between laundry days
Toiletries
Medications
Bug spray or citronella candles
Sunscreen
First Aid kit
Outdoor recreation clothing (hiking boots, bathing suit, or other specialized clothing)
Winter or summer accessories (winter hats, gloves, sun hat, etc)
Flashlight
Entertainment (books, games, movies)
Extra batteries
Groceries
Electronics & chargers
Quarters for showers or laundry
Before you make your RV packing list, be sure to check what's included in your RV rental. Some rentals are bare-bones and don't include dishes, linens, or towels while others throw in all that and sometimes even outdoor equipment or other perks.
RV Packing List:
Pots & pans
Dishes
Utensils – don't forget a can opener, bottle opener, spatula, set of knives, etc.
Dish towels & sponges
Sheets & pillows
Bath Towels
Tool kit
Folding camp chairs
Blankets
RV leveling blocks
Sewer hose and adapter
Freshwater hose
Surge protector
You'll want to tweak your packing lists to adjust for where you're going and the time of year you're camping. Be sure to check our RV Checklist to make sure you don't forget anything!
Considerations for Camping in Texas
Texas is known for its wide-open spaces! It's a large state, with lots of room for outdoor activities. But Texas also has some very large cities where you can enjoy sports, music, world-class food, and much more. If you're planning to be active outside in the summer, be sure to wear sunscreen and stay hydrated! On hot days, plan your activities for early in the morning or in late afternoon after the sun has peaked. Be sure to stop if you feel fatigued or overheated.
You'll want to know Texas' RVing rules while you're in the state. Each state has many of the same rules, but some of them do vary by state. You'll want to know the RV laws in Texas so you can avoid getting a ticket.
The maximum length of RV you can have in Texas is 45 feet, and the maximum width is 102 inches. You can tow up to two vehicles behind your rig (known as triple-towing) but the maximum length of your entire setup can't be more than 65 feet. The speed limit for travel trailers is 60 mph during the day and 55 mph at night unless otherwise posted. You can park overnight in rest areas and can stay for up to 24 hours.
As far as general driving laws in Texas, you need your headlights on from 1/2 hour after sunset until 1/2 hour before sunrise. You can make a right turn on red after you have come to a complete stop.
Researching campground options and making reservations
When you research campgrounds in Texas, you'll want to think about what activities you want to do and what area you want to visit. Texas is such a big state that narrowing down what you're interested in seeing there is going to help you plan the rest of your trip.
After you've decided where you want to visit in Texas, you can begin looking for campgrounds. There are several websites that can help. Hipcamp, The Dyrt, and Roverpass are all websites that can describe campground options to you, and they're set up to take reservations online. KOAs are a great option for families and often have pools, laundry, and even planned events at the campgrounds. Harvest Hosts offer beautiful campsites on the grounds of farms, wineries, and other scenic places.
Finding Campgrounds
Depending on where you plan to camp in Texas, you may want to make reservations – especially if you're traveling during a popular time of year like spring break or summer. However, there are lots of Texas campgrounds to choose from! If you want a fancier experience, try luxury camping in Texas at places like the 7 Bridges Luxury RV Resort or the Gulf Waters Beach Front RV Resort. You can also try urban camping in places like McKinney Falls State Park just outside of Austin, or Brazos Bend State Park near Houston.
Exploring public campgrounds in Texas
Public campgrounds are a great option if you're traveling on a budget as they tend to be less expensive than private campgrounds. They also tend to have fewer amenities so you'll want to see if your campground includes things like showers or hookups if those are important to you. Public campgrounds in Texas include campgrounds at national and state parks, in national forests, and in other publically funded areas.
National Park Camping
Texas has two national parks within its state lines – Guadalupe Mountains National Park and Big Bend National Park. Both parks have RV camping available, but you'll want to make reservations!
Texas also has a number of national monuments, recreation areas, and other sites. A few of those are:
National Forest Camping
Texas national forests are also a great option for camping at public campgrounds! Forests like Davy Crockett National Forest, Angelina National Forest, and Sam Houston National Forest all have great areas for camping. Much of the national forest area is open for dispersed camping, so you won't get many amenities but you will get solitude and lots of nature!
State Park Camping
Camping at state parks in Texas is a beautiful way to see the state! You'll find rustic campgrounds at some parks, while others have plenty of amenities for your RV camping trip. Abilene State Park features a 1930s swimming pool, and has fishing, kayaking, biking, and hiking. Galveston Island State Park is near the ocean and is an excellent spot for birdwatching or paddling. Kickapoo Cavern State Park has tours of the cavern on-site, and you can see close to 1 million bats fly out of Stuart Bat Cave every evening at dusk.
Exploring private campgrounds and RV parks
You can also stay at a private campground in Texas! Usually, private campgrounds have more amenities for travelers…and usually, they cost more than public campgrounds as well. You can even find glamping campgrounds in Texas if you want a truly luxurious experience. Even standard private campgrounds usually come with usually have showers, laundry facilities, and dump stations.
Al's Hideaway Cabin and RV Rentals has RV campsites, plus tipis and log cabins. There's a pavilion with an outdoor kitchen and fireplaces, plus a pool. Camp Fimfo Waco has RV campsites with full hookups, plus premium cabins and primitive tent sites. A water playground and resort pool with a swim-up bar are special amenities for kids and adults!
Boondocking in Texas
If you want to try dry camping and really get away from it all, there are plenty of options for boondocking in Texas! You'll find dispersed camping in Texas' national forests, as well as in places like Boulton Lake Campground, Fritch Fortress, or Silverton Municipal Park.
Planning your itinerary
Now that you have your RV squared away, and you know where you'll be camping, it's time to work out an itinerary for your trip! You can sift through the many different areas and activities that Texas has to offer and decide what you want to do. Whether you want to explore nature at one of the national parks, or spend a day in Houston, El Paso, or Dallas, you're sure to find plenty to do!
Features and attractions in Texas
One way to see the great state of Texas is by taking a scenic drive. The Lonesome Highway in northwest Texas gives you amazing views of the Guadalupe Mountains along Highway 180. It's also the perfect spot for a Willie Nelson playlist!
Don't pass up a chance to see some of Texas' famous landmarks while you're here! Stop by the Alamo to learn about an important time in Texas history. Visit the impressive state capitol building in Austin. Or marvel at the bizarre art of Cadillac Ranch. National sites like Lake Meredith National Recreation Area and the San Antonio Missions National Historical Park are fun places to relax, or educational places to learn about area history.
Festivals, fairs, and events in Texas
You might want. to time your RV camping trip to Texas to coincide with a big festival or event. South by Southwest is a 10-day festival each spring in Austin that brings together artists and creatives from many genres to perform or debut their work. The Texas State Fair happens each fall in Dallas. Texas also has other food and music festivals throughout the year. Many of these events allow camping right on the grounds of their festivals, while others have RV campgrounds close by.
You can even check your RV listing – some owners will set up the RV on-site for you for an extra fee so that when you arrive, you can get right to the fun!
Exploring Outdoor Activities in Texas
There are plenty of places in Texas to get outdoors and enjoy the scenery and nature of this vast state. Hiking, rafting, mountain biking, and other activities are all popular ways to explore the state.
Hiking, biking, and nature trails
Hiking and mountain biking are great activities to try in Texas' state and national parks…but there are lots of other places you can find awesome trails as well! Here are some of the best trails in Texas.
If you prefer mountain biking to hiking, there are lots of great trails in Texas to try out!
Fishing, boating, and water activities
Although most of us think of Texas as a dry, arid state, there are lots of lakes, rivers, and coastal areas where you can enjoy a day on the water! Go fishing on Caddo Lake, Lake Texoma, or Choke Canyon Reservoir. Hang out at one of Texas' top beaches like Mustang Island or Port Aransas. Finally, take in some of the beautiful waterfalls in Texas including McKinney Falls and the Hamilton Pool Waterfall.
Wildlife viewing and photography
With all the vast, open spaces in Texas, it's no wonder there are many places where wild animals abound. Armadillos, alligators, ocelots, bats, mountain lions, and many other wild creatures call Texas home. You're more likely to encounter wild animals in preserves and undeveloped areas. Try heading to the Hill Country State Natural Area, the Devils River State Natural Area, Lake Whitney State Park, or Goose Island State Park.
Family-friendly activities and attractions
If you're traveling as a family on your Texas RV camping trip, there are lots of activities for everyone to enjoy! From museums and educational stops to urban adventures in cities like Lubbock or San Antonio to sports games or national parks, there's something to entertain every family visiting Texas!
Historical sites and museums
Visiting museums and historic sites is a great way to combine learning with a fun trip! The Fort Worth Stockyards National Historic District teaches about Texas' long history of ranching and agriculture. The San Jacinto Battle Monument and Museum features reenactments of the battle that was an important part of the state's history.
Museums are another great way to make a fun family trip a little educational as well. Some of the best museums to check out in Texas include:
Space Center Houston
The Sixth Floor Museum
The Kimbell Art Museum
The Children's Museum Houston
The Perot Museum of Nature & Science
Whatever your focus, you're sure to have a great time…and learn a little something, too!
Amusement parks, zoos, and wildlife refuges
Of course, you may want to spend a day just having good, old fun…and a few thrills! And if everything's bigger in Texas, that means the state is home to some serious amusement parks! Six Flags Over Texas and Hurricane Harbor has hair-raising roller coasters and tamer rides for younger kiddos. Hurricane Harbor requires a separate entrance ticket, but is the perfect spot to cool off on a sweltering day.
Morgan's Wonderland in San Antonio was built by a father whose daughter had special needs, and the entire park caters expressly to special needs guests. Wheelchair-accessible rides and a Sensory Village make this a special spot for visitors.
The Galveston Island Historic Pleasure Pier is a charming spot along the shore with a giant swing ride, a Ferris Wheel, and other boardwalk rides. It's a fun spot to spend a day, with great views of Galvenston's beaches and bay.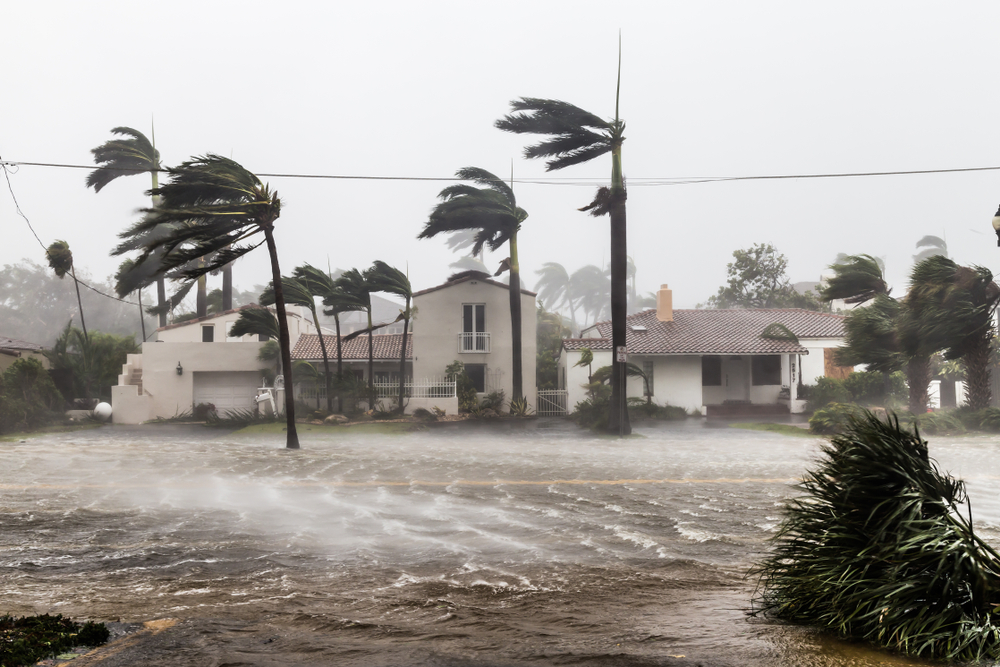 Safety and Preparedness when RV Camping in Texas
Although an RV camping trip to Texas is a wonderful way to spend a vacation, there are risks with any activity. Knowing about the common dangers in Texas can help you to be better prepared in an emergency.
Weather conditions and natural disaster preparedness
Since Texas is such a big state, it's no wonder that there are a variety of natural disasters that can affect Texas, depending on where you are in the state. Floods are the most common natural disaster in the state, but it has also had wildfires, tornados, hurricanes, and hail storms.
If you encounter a flood while visiting Texas, be careful while driving. Flooded areas can be deceptive, and you can end up accidentally driving into a flooded area that had a lot more water than you thought. Head to higher ground if there is flooding. Listen to local weather reports so you know when the rain will end and whether you need to evacuate.
If you are in Texas and there is a hurricane, the best plan is to leave before it hits. If you can't leave, get to higher ground. Do not stay in your RV, try to find shelter in a more solid building. Head away from the coast and away from any hills that could have landslides. Broken windows can be one of the biggest dangers during a hurricane, so stay away from windows and keep curtains closed to protect from broken glass. a more solid structure. Move away from the coast, and away from hillsides that can have landslides. Broken windows can be one of the biggest hazards in an RV during a hurricane, so be sure to stay away from windows and close the curtains to protect from broken glass.
Be sure to check out these additional tips for what to do in extreme weather.
Wildlife encounters and precautions
Texas has lots of different wildlife across the state! Be cautious and watch for mountain lions when hiking and biking outdoors. Don't let small children or pets run ahead on the trail. Read posted signs and follow their advice on what to do if you encounter a wild animal. Watch for alligators when you're near rivers and bodies of water. If you see one, back away slowly.
A Texas RV camping trip is a wonderful way to experience the wildness and wonder of this great state! You're sure to learn lots of new things, have new adventures, and make new memories on a trip here.
More Inspiration for Your Texas Travels
This post may contain affiliate links.