LA CROSSE, Wisc. (WXOW) – The International Youth Media Summit (IYMS) is held in La Crosse this year and young filmmakers from around the world have come to the Coulee region to collaborate and create.
The IYMS is in it's 18th year this year and each year it is held at a new location somewhere in the world. This year La Crosse is playing host to dozens of international filmmakers looking to make an impact through the power of film.
The participants are split up into seven different groups and have two weeks to create a short film about a hard-hitting issue that we face in the world.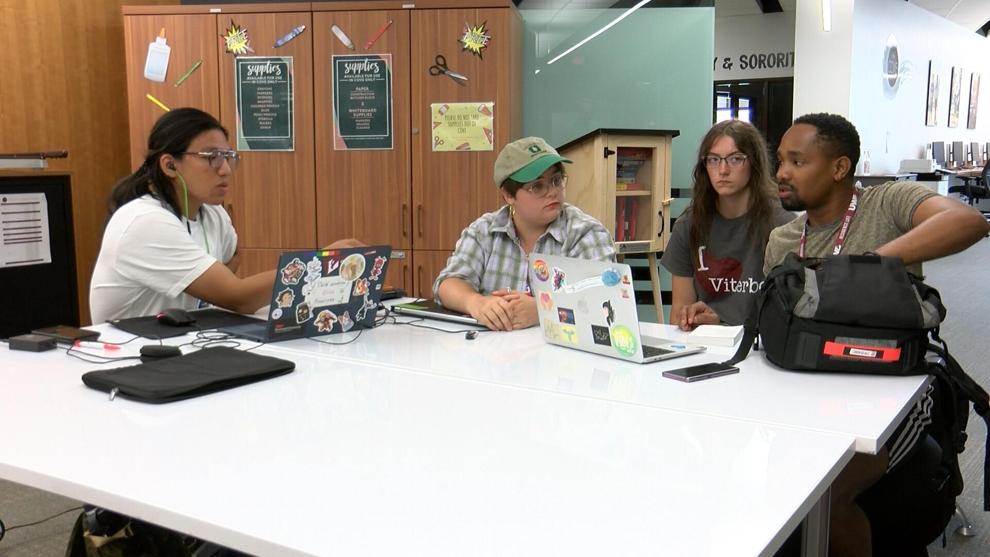 Rebs Fisher-Jackson is from Wales in the United Kingdom and her groups film covers the topic of discrimination. Their film is called "Bystander" and shows multiple type of discrimination through a unique perspective.
"We're using a runner's run through the city of La Crosse as a framing device to showcase six different forms of discrimination and how the main character, who is a bystander, decides not to help and aid the people being discriminated against."
One of the other participants is Khang Duong from Vietnam. Khang is studying finance at the University of Wisconsin-La Crosse and has been in the U.S. for six months before the summit came to town. Participating in something like this is something Khang said he would have never considered but since it's being held in La Crosse he decided to give it a shot.
"Working with a lot of people from different backgrounds has always been a blast to me and it's such a really amazing opportunity that I could not believe I would have living in Wisconsin. I love focusing on problems like social issues and so I think it's a really interesting way to express myself and to connect with people from around the world as well."
The participants' collective passion and determination are expected to generate a positive ripple effect that extends far beyond the event itself. With a better understanding of global perspectives, they hope their film sends the right message to viewers.
After the two weeks are up the groups come together and present what they made to their fellow participants and community members.
Have a story idea? Let us know here
Watch more on WXOW wherever you are 
There are plenty of ways to get the latest content from WXOW. You can find us on Roku, Fire TV, Apple TV and other smart TV platforms so you can watch us anytime! Enjoy livestreaming newscasts or replays of our latest news along with some of our signature content such as the Jefferson Awards plus the latest weather and local sports. 
Find WXOW on Roku here or by searching for WXOW in the Roku Channel Store.
Find WXOW for Fire TV here or searching for WXOW in the Amazon App Store. 
Add the WXOW app for Apple TV through the Apple App Store. 
Use this link to find out more about all the WXOW apps available.