WINONA, Minn. (WXOW) — After 50 years of offering its services to the community, Winona Volunteer Services (WVS) is working to settle into a space where it can operate it's day-to-day services more comfortably. 
WVS provides a variety of services to the Winona area including a supplemental food shelf, home delivered meals, coordinated assistance programs and a clothing shop. The clothing shop is set to re-open once construction is finished.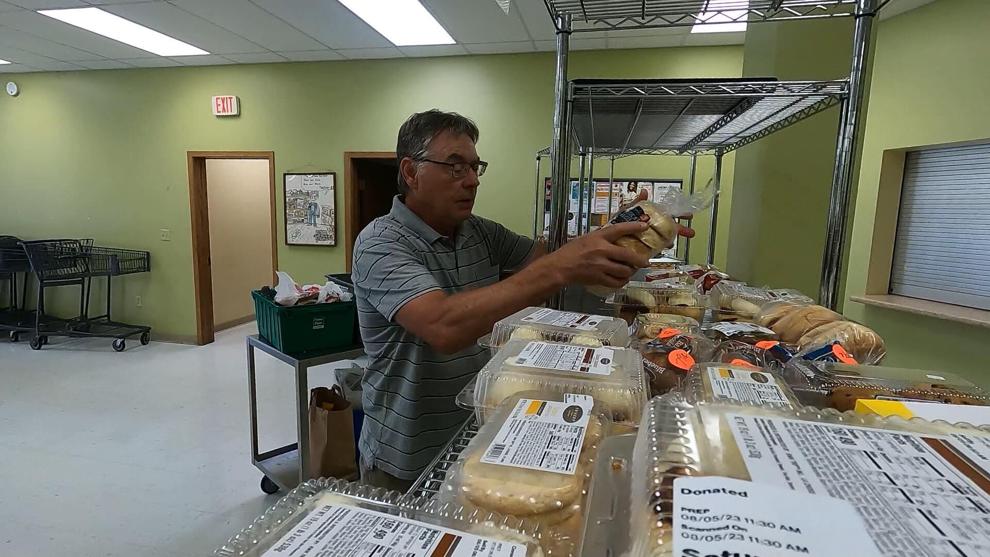 "You never know the life turns that are going to be given to you," WVS Volunteer Coordinator Bev Speltz said. "You never know the direction that you're life is going to take. A lot of times we find folks who they didn't expect to have to use our food shelf but something happened in their life and they needed just that extra boost."
The non-profit service provider is currently building a new 22,000 square foot facility where all services will be under one roof instead of the three buildings they were currently operating out of.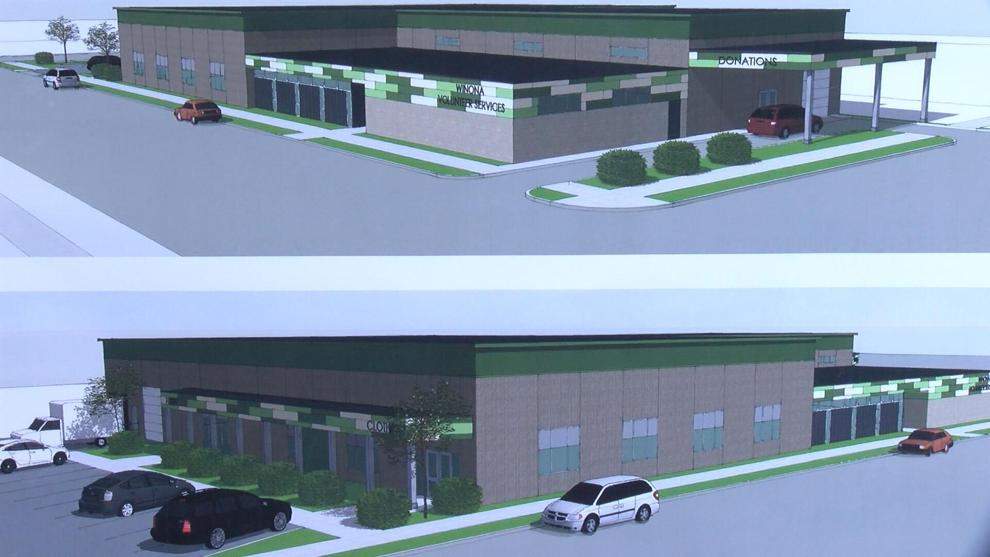 "Now's the opportunity after 50 years we can create a space that we feel works for our services and works for how we can operate," WVS Executive Director Sandra Burke said. "We will be able to manage the property, certainly, much better. We can basically be in all places at once rather than trying to attend to three different buildings."
The new building will feature a drive through drop-off, which Burke said will be easier for community members to donate items. It's also providing space for new programs like VITA, or Volunteer Income Tax Assistance.
In order to bring this new facility to life, WVS is asking the community for assistance to support them in their Capital Campaign. The organization has raised nearly $4 million through donors in its 'quiet phase' and has a goal of raising another $1.1 million. 
"No matter what that gift is towards that new building, we are honored and we are blessed to know that our community…they believe in the work that we do," Speltz said.
The goal is to have the new building completed by next spring, with the entire project being finished by the summer.
Have a story idea? Let us know here
Watch more on WXOW wherever you are 
There are plenty of ways to get the latest content from WXOW. You can find us on Roku, Fire TV, Apple TV and other smart TV platforms so you can watch us anytime! Enjoy livestreaming newscasts or replays of our latest news along with some of our signature content such as the Jefferson Awards plus the latest weather and local sports. 
Find WXOW on Roku here or by searching for WXOW in the Roku Channel Store.
Find WXOW for Fire TV here or searching for WXOW in the Amazon App Store. 
Add the WXOW app for Apple TV through the Apple App Store. 
Use this link to find out more about all the WXOW apps available.