ETTRICK, Wis. (WXOW) – Ettrick Fun Days wrapped up on Sunday with an unusual sporting event, bed races!
Organizers of the Lucas Mack Memorial Bed Races said this is the sixth year they have hosted bed races. A bed race is when teams run through an obstacle course while pushing someone on a bed with wheels.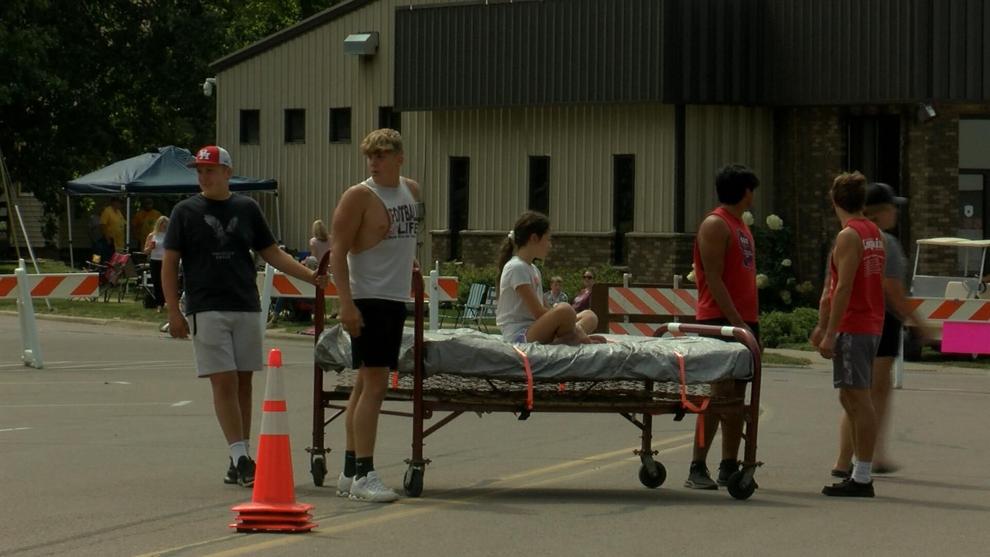 It turns out, bed races have been a long-time tradition in Ettrick, but this event is about more than just having fun.
"I do raise a little bit of money, so I donate and adopt some families for Christmas every year and I donate it to like youth days around the area. Organizer of the bed races Konor Bork said. "Pretty much anyone that needs money, I can kind of give some money here and there for such a small and quick event."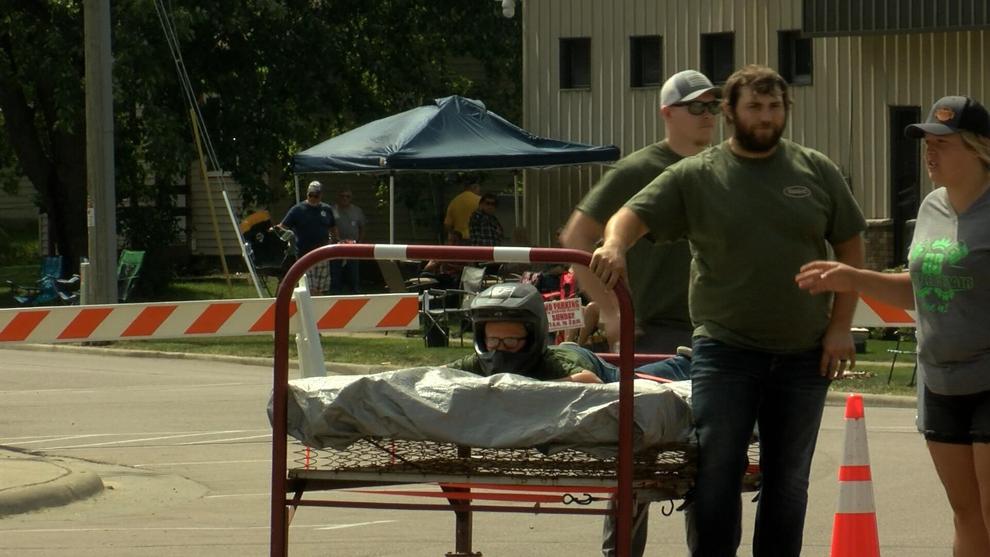 Bork said they had a great turn out for bed races this year, which took place ahead of Sunday's parade. She said those who haven't experienced Ettrick Fun Days should check it out next year.
Have a story idea? Let us know here
Watch more on WXOW wherever you are 
There are plenty of ways to get the latest content from WXOW. You can find us on Roku, Fire TV, Apple TV and other smart TV platforms so you can watch us anytime! Enjoy livestreaming newscasts or replays of our latest news along with some of our signature content such as the Jefferson Awards plus the latest weather and local sports. 
Find WXOW on Roku here or by searching for WXOW in the Roku Channel Store.
Find WXOW for Fire TV here or searching for WXOW in the Amazon App Store. 
Add the WXOW app for Apple TV through the Apple App Store. 
Use this link to find out more about all the WXOW apps available.