LA CROSSE, Wisc. (WXOW) – The Rotary After Hours Club of La Crosse held a unique fundraiser Saturday with some furry friends in attendance.
Held at Copeland Park, the alpaca pancake breakfast brought in over 550 folks from around the area to pet and feed alpacas as well as eat some delicious pancakes.
At the event there was, of course, alpacas and pancakes, but there was also ponies, arts and crafts, and live music featuring the talents of Zoe de Boer.
Stephanie Doyle, one of the organizers of the event, says that alpacas are a great animal for families to come and interact with.
"Alpacas are very gentle. They're typically a little bit shy which helps that they're not so in your face as some other animals. They're very soft. They're very sweet. Ours have been around people all their lives so they don't mind all the attention they're getting. And they're fairly small so they work well with even the small children."
One of the highlights of the event was the crowning of the "People's Choice Award". Attendees were able to vote on their favorite animal featured at the event, and the winner of the award was a young alpaca named Limerick.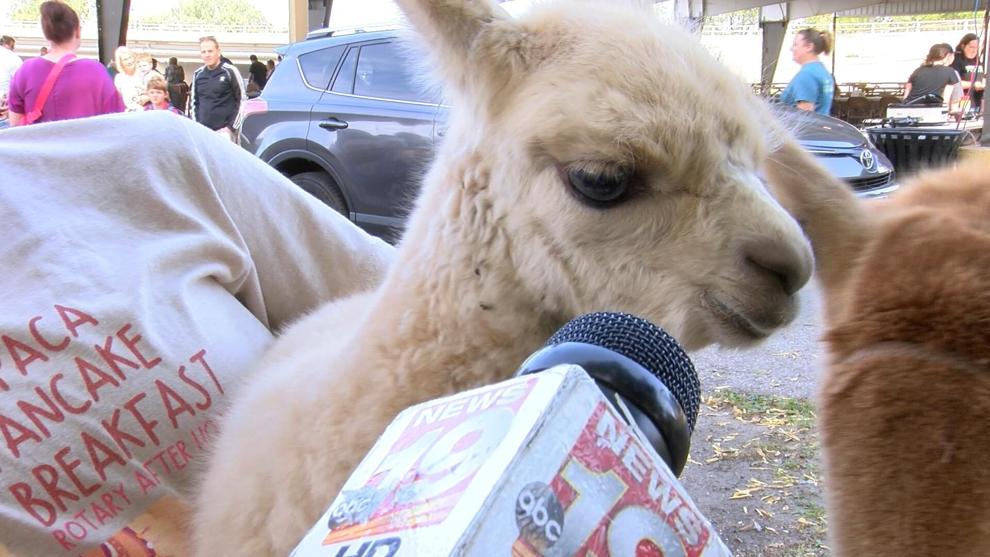 All of the money raised in the event will go towards the organizations efforts in their fight against polio.
Have a story idea? Let us know here
Watch more on WXOW wherever you are 
There are plenty of ways to get the latest content from WXOW. You can find us on Roku, Fire TV, Apple TV and other smart TV platforms so you can watch us anytime! Enjoy livestreaming newscasts or replays of our latest news along with some of our signature content such as the Jefferson Awards plus the latest weather and local sports. 
Find WXOW on Roku here or by searching for WXOW in the Roku Channel Store.
Find WXOW for Fire TV here or searching for WXOW in the Amazon App Store. 
Add the WXOW app for Apple TV through the Apple App Store. 
Use this link to find out more about all the WXOW apps available.