LA CROSSE, Wis. (WXOW) – Over the last couple weeks, students at Spence Elementary School have been learning what it takes to be a leader.
The fifth grade leadership camp is annual and highly anticipated.
"The first week we read different books about leadership," Jocelyn Buxton, 5th grade teacher at Spence Elementary said. "Kids work in small groups to answer 20 questions about what they believe a leader is. We discuss how a leader is different than a coach, a boss…all of those things."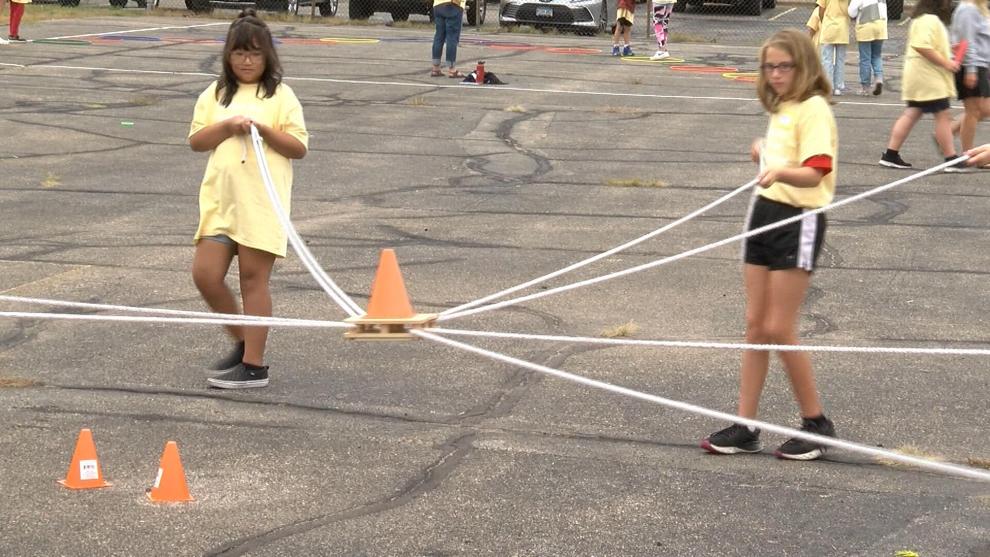 This week, students have been working on different activities such as challenges, building things and races.
"Seven minute challenges where kids have to like open things using only pencils," Buxton said. "They have to build the tallest golf tee they can using only a piece of paper and a foot of tape."
The camp's objective is to instill a sense of leadership and responsibility in young students.
Oliver Schams, a student partaking in the camp, says he's learned a ton.
"Being a leader is doing the right thing," he said. "Being honest, doing the right thing even when nobody's there to know that you are doing the wrong thing."
The camp also aims to nurture leadership skills so the students not only lead in the school but also in the community.
"Not only will they use these skills the first two weeks of school, but they'll use these skills throughout their fifth grade year and then take it beyond fifth grade up into senior year of high school and beyond," Fifth Grade Teacher Elizabeth Roberts said.
At the end of the camp, 5th graders will be filled with knowledge, skills and experiences needed to become leaders within there school community and beyond.
Have a story idea? Let us know here
Watch more on WXOW wherever you are 
There are plenty of ways to get the latest content from WXOW. You can find us on Roku, Fire TV, Apple TV and other smart TV platforms so you can watch us anytime! Enjoy livestreaming newscasts or replays of our latest news along with some of our signature content such as the Jefferson Awards plus the latest weather and local sports. 
Find WXOW on Roku here or by searching for WXOW in the Roku Channel Store.
Find WXOW for Fire TV here or searching for WXOW in the Amazon App Store. 
Add the WXOW app for Apple TV through the Apple App Store. 
Use this link to find out more about all the WXOW apps available.